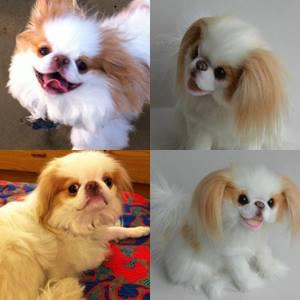 You know how people get attached to their pets? Obsessed even? Crazily, weirdly, freakishly obsessed even?
Cuddle Clones is the perfect choice for those in the latter camp.
Yes, this is almost exactly what it sounds like. The company designs plush toys that can be ordered to look identical to your pet. Really. Customers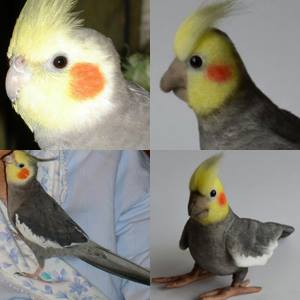 send pooch pics to Cuddle Clones, and receive a plush toy modeled after their beloved buddy. Small pets (like rabbits and guinea pigs) fetch $129, while larger furry friends (anything from a dog to a horse) are priced at $199.
According to the site, the company's mission is "to capture the emotional connection between people and their pets through . .  . customized products." It's not just about your pet, however. Cuddle Clones donates proceeds to animal charities (like Dogs on Deployment) to keep the pet love thriving.
Alright. We admit that's cool. 

Cuddle Clones makes other pet products as well (including blinged-out collars, memorials, miniature pet figurines, ornaments, and clothing), but—come on—we know what grabs headlines. If you look at the toys, they do look eerily similar to the real pet. They're basically begging to be put up in the homes of grandmas across the nation. Plus, they'd make excellent gag gifts for wealthy people. 
Is Cuddle Clones weird? Extremely. Is it genius? No—it's beyond that. It's far less unsettling than the infamous taxidermy dog from Scrubs, and it doubles as a stuffed animal. I mean, what more could you want?*
*Full disclosure: I am writing this while leaning against a custom dog pillow. Biases may be at play.