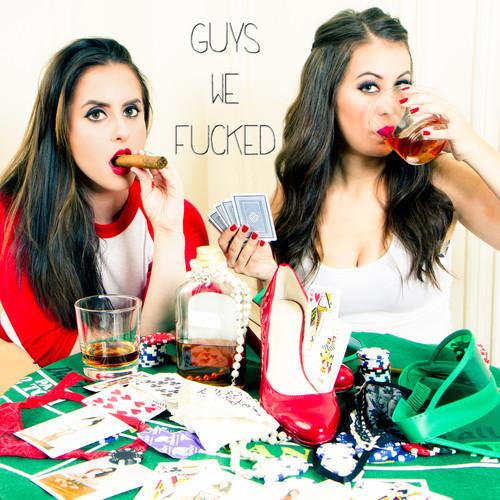 If you're a lady who likes to have sex and isn't afraid to admit it, No. 1, you go girl! and No. 2, do we have a podcast for you!
Guys We Fu*ked, an "anti slut-shaming podcast," fills an hour with titillating details on the sexcapades of two fierce female hosts and their former lovahs. 
Surprise, surprise: Not everyone is loving the girls-just-wanna-have-fun (wink wink) format. The show is suspiciously absent from iTunes, and has generated a healthy dose of "women are whores!" trolling. (Sadly not shocking: According to the hosts, about 90 percent of the negative comments come from men).
Take this winning bit of wisdom from so-called "Jaybone" commenting on a post about the show:
I don't respect anybody who sleeps around indiscriminately. The human body should not be reduced to the level of a dildo or rubber vagina.
Yet despite the threat of being disrespected by fine gents such as this, women are eating the show up. Since its debut last December, it's racked up more than 100,000 followers. Which means (oh no!) there are least 100,000 people that think women who love sex are way awesome.
Add to the count by following the show yourself! And make sure you tweet @itunespodcasts with the hashtag #guyswefucked to help get the show on iTunes.
Oh, and for good measure, check out these other fierce and fabulous sex shows for and by women:
This podcast, which delves into the science behind sexuality, combines our two great pleasures: sex and geeky trivia. Bonus points for the webpage photo of Sandra staring intently at a Rabbit vibrator.
Emily Morse, a sex therapist who appeared on Bravo's Miss Advised, weighs in sagely on topics ranging from transsexualism to threesomes.
Happy listening!
Image: Guys We Fucked