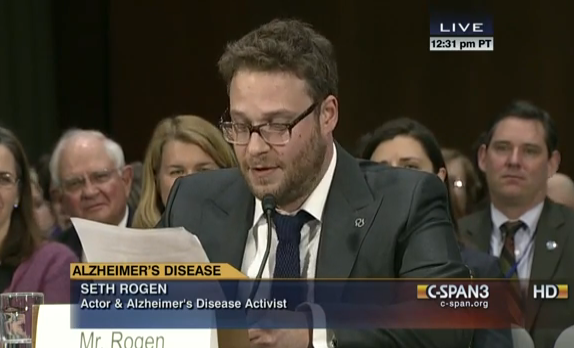 Funny man Seth Rogen got serious (well, mostly) in front of Congress yesterday to show his support for the increase of Alzheimer's research funding. This self-proclaimed "man-child" dropped some mega personal info about his own struggle with the disease: his very own mother-in-law is losing her battle with Alzheimer's.

Watching his wife and her immediate family deal with the pain of losing a loved one to the ether has been no picnic for Seth — or his wallet. For years now he has helped chip in to make his MIL's life more comfortable with the very best care money can buy. However he laughed: "if the American people ever decide to reject genitalia driven comedy, I will no longer be able to afford it."

Watch the clip below and curb your desire to hug the bearded wonder streaming through your computer.