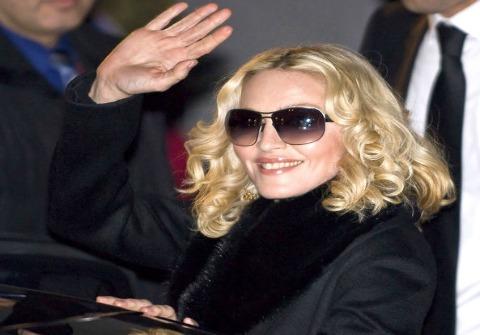 Rejection is regrettably a constant part of life. And it's hard not to internalize it as a denouncement of your entire being. That's why we all benefit from hearing about other people's rejection (because we realize we aren't the only ones, because we appreciate empathy and maybe simply because misery loves company).
To fit the bill, here are excerpts of five rejection letters sent to major artists of the 20th century:
Madonnna
An undated letter from a record company informed Madonna's management that her self-titled record's "direction is a good one, in my opinion. The only thing missing from this project is the material. . . I do not feel that she is ready yet, but I do hear the basis for a strong artist." This rejection letter apparently came before she signed with Sire Records in 1982. A year later they released her first album—which sold more than 10 million copies worldwide.
Andy Warhol
A 1956 letter from the New York Museum of Modern Art rejected a drawing by Warhol . . . which he offered for free: "because of our severely limited gallery and storage space we must turn down many gifts offered." Today the museum owns 168 of Warhol's pieces.
Gertrude Stein
One editor displayed palpable annoyance at Gertrude Stein's writing style. In his 1912 rejection of her manuscript, The Making of Americans, he mocked the repetitive prose in the book, saying that "Being only one, having only one pair of eyes, having only one time, having only one life, I cannot read your MS. Three or four times. Not even one time . . . Hardly one copy would sell here. Hardly one. Hardly one." I hope a secretary got the pleasure of transcribing that. The book didn't begin to see publication for more than a decade after this rejection (and then it was initially only in chunks). That's perseverance!
Jim Lee
Jim Lee is co-publisher of DC Comics, and is one of the most famous figures in the world of comic books.  But the 80s were rough for him. He received a rejection letter from Marvel Comics, stating "Your work looks as if it were done by four different people . . . Resubmit when your work is consistent and when you have learned to draw hands." Ouch.
Stieg Larsson
His application to Stockholm's Joint Committee of Colleges of Journalism succintly said, "you are not good enough to be a journalist." Larsson went on to create the widely-lauded magazine, Expo, which featured investigative reporting critical of the far right movement in Sweden. (Not to mention, the immensely popular, journalism-focused Lisbeth Salander triology.)
Feel better? (Image: commons.wikimedia.org).