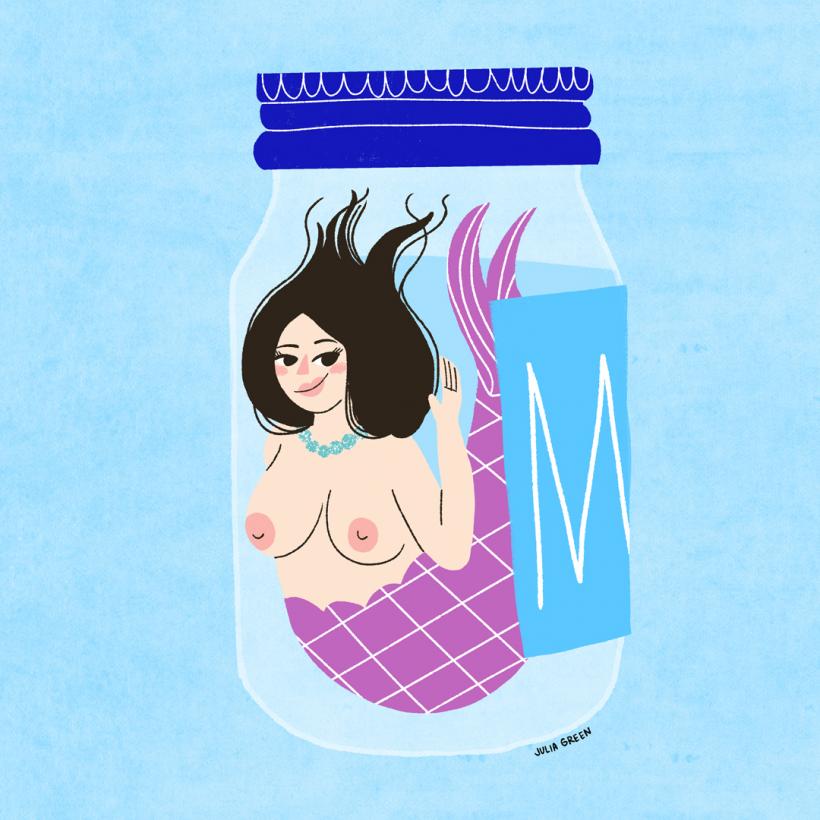 art by Julia Green
What's better than one day of mermaids? A whole MONTH of mermaids! 
I don't know who came up with the idea of #Mermay but A. You're a genius and B. I love you. What's Mermay? Well, it's a month of mermaids, drawn by some amazing artists who are willing to share their talents with the Internets. That's you! And me! And any other person who wants it. Except people who think mermaids aren't real, this isn't for you. Move along. 
Because of my love of mermaids (and my desire to share that love) I have compiled of few of my favorites for your viewing enjoyment. The world is full of so much garbage right now, take three minutes to bask in Mermay glory. 
First up, Ravishly's own illustrator extraordinarie, Julia Green. (The illustration at the top of this article was also done by Julia and refers back to that time a rando-dude thought he was insulting me by calling me "Mayo Mermaid." LOL no.)
I asked Julia to share a few of HER faves...
Sarah Cosico has done a bunch but this one gave me some feelings.
At last count, Lydia Jean had drawn 23 cuties. I really love this one.
(I mean, she's PURPLE.)
Helen Bucher is another winner. Mermaid in an ICE CREAM CONE. Can you EVEN?
For good measure, how about a merMAN from Isadora Zeferino.
And another from Isadora.
Here's one I found and then wept over. 
And let's finish it off with another of Ravishly's wonderful illustrators, Sanne from Full of Freckles.