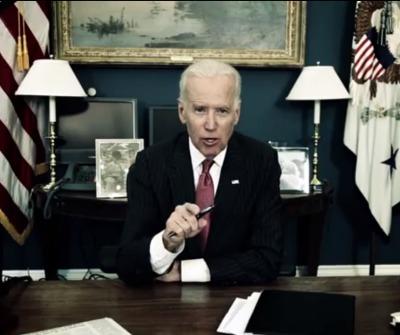 Historically, women have had to look after their own kind, clutching mace in their handbags and keeping a close eye on sexual assault legislation. But in recent years, some stellar men have stepped up to the plate to speak out on behalf of women—like Men Can Stop Rape, which has helped shift the blame from the victims to the rapists themselves.
In the wake of these efforts, a crop of dare-we-say suave—and influential!—men have stepped forward to launch a new PSA campaign, "1 is 2 Many." President Obama and Vice President Biden previously launched the White House Task Force to Protect Students from Sexual Assault. Now, they've teamed up with Daniel Craig, Seth Meyers, Dulé Hill, Steve Carell and Benicio del Toro to discuss the necessity of ending sexual assault.

We're stoked to see these fine gentlemen stand up in the name of women's rights. And come on, if we've got James Bond and Vice President Badass on our sides...we've come a long way, baby.


Image: The White House YouTube channel