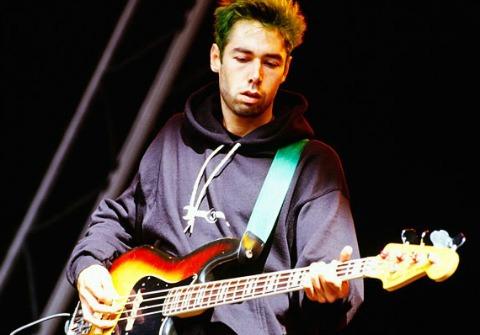 Test some things!
Monks! Breakdancing! Beastie Boys! I mean, what more do you need to know?
Actually, while this tribute video rocks, so does the heartfelt story behind it.
Here's the gist: Hardcore fans probably know that we just passed the third anniversary of founding member Adam "MCA" Yauch's death, following his battle with cancer. Besides creating the group that taught us (facetiously) to fight. for our right. to parrrrrrtaaaaaaaaaay, Yauch was quite the activist. He was "instrumental" (get it?) in the formation of Milarepa Fund—an organization focused on peaceful assistance and aide to Tibet. Yauch donated time, energy, proceeds and concert tours to the cause over the span of his career. He even helped host 1996's first Tibetan Freedom Concert in San Francisco, which drew 100,000 people while raising phenomenal donations and spreading awareness. So, yeah, Tibetan monks love Yauch.

Now, why is the tribute video set in New York? Following the horrific events of 9/11, Yauch (and the other Beastie Boys) helped organize New Yorkers Against Violence—a benefit concert to raise money for the victims and their families. They got other esteemed artists—such as The Strokes and the B-52's—to rock out for the cause as well. Overall, they raked in over $125,000. Not so shabby!

Yauch was a true activist, and it's awesome to see him honored in a non-maudlin kind of way. Though this video is in portrait mode (THE HORRORS!) it's still awesome to behold. Now go spread some peace, love and breakdancing—monk-style—in honor of the rocking Adam Yauch.

Image: younger days. Courtesy of, Facebook