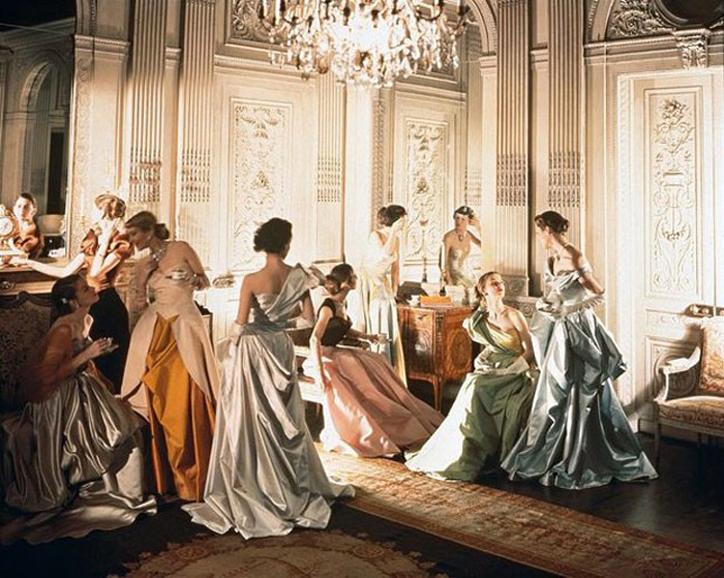 This time last year, in the days following the "PUNK: Chaos to Couture" Met Gala opening, editors, buyers and designers couldn't get enough of down-and-dirty punk. Headlines read "36 Punk Pieces for Fall 2013" and "How to wear punk this autumn." Street style bloggers were immediately roughing up their looks with septum rings, waist-tied flannel shirts and patent minis.
Fall collections were also heavily influenced by the exhibit, from Saint Laurent's good-girl-gone-punk take on floral slip dresses to Versace's sexy tough tartan separates. Punk permeated down to the masses, with retailers from Gap to J.Crew declaring the leather motorcycle jacket the must-have piece for fall 2013. Punk was in malls, punk was on Fifth Avenue, punk was even on housewives. It was a fashion "moment," and it was all thanks to the Met. 
After Monday's gala, with its saccharine shades, corseted waists and red lips, we have to wonder, will "Charles James: Beyond Fashion" have the same influence as "Punk: Chaos to Couture"? Up until Monday, James was the best designer you'd never heard of. Though considered to be one of the most-talented designers of the 20th century, he had a rep for being a diva, a terrible businessman and (at the end of this life) a recluse. Now that he's had his moment at the Met, can James' legacy live beyond the exhibition?
It has potential to. On Wednesday, it was confirmed that Harvey Weinstein plans to relaunch the House of Charles James with the help of his wife, Marchesa designer Georgina Chapman, who aims to "bring the spirit and style of Charles James back into the fashion marketplace." Weinstein also plans to bring the exhibit to other U.S. cities (major news for those of us who can't get to NYC before August 10).
The question is: do women really want a return to James' restrained ladylike glamor? One of the most appealing aspects of the punk trend is its self-expressive, "anything goes" mentality. There's a throw-it-on appeal to flannel shirts and leather moto jackets that women really connect with. The same can't be said for duchess satin frocks, bubblegum pink silk blazers and bustled evening gowns. It's hard to pull these looks off in everyday life, and they're often multilayered, constraining endurance tests...not exactly conducive to a woman balancing long days in the office, at home, out and about, etc.
Even model Suki Waterhouse, who attended Monday's Met Ball for the first time wearing a breathtaking frothy nude Burberry gown, wore combat boots under her dress. It seems that even on fashion's most glamorous night, practicality always prevails. And that's a trend that never goes out of style.