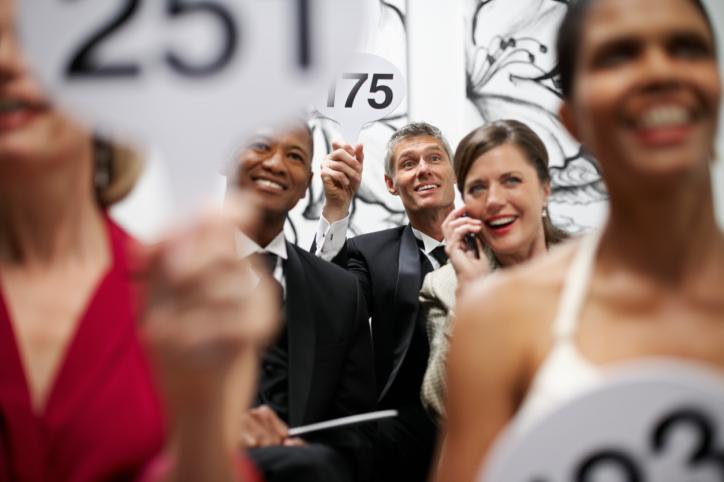 Usually when you think "item donated for auction," you imagine something like a fancy painting at a rich-person event, or a basket of barbecue goods for a public school fundraiser.
What you usually don't imagine is a camera filled with intimate photos of your favorite celeb, in support of the queer community.
MIX NYC is here to change your perception of what an auction can be. The New York-based nonprofit queer film organization has asked 150 celebrities to participate in an auction to support its film festival this November. The celebs—models, actors, drag queens, porn stars—were given a disposable camera and asked to fill the entire roll with selfies and intimate (not the dirty kind!) shots. From May 12-22, the autographed cameras are being auctioned on eBay. Since the pictures are not developed, they have been seen by no one, and no one else will have these shots. Hence, MIX NYC has named the project #NakedEye.

Esteemed celebs participating in the project include: Michael Cera, Joseph Gordon Levitt, creepy James Franco, Sasha Grey and Joey Arias. A quick scan of the others reveals an array of ethnicities and body types, which is nice. It's also cool to see so many people support the queer movement.

So why is our creeper radar going off? Because there's something distinctly uncomfortable about the idea of strangers jonesing for a look into the private life of a celebrity. The public persona celebrities project is designed to protect their personal lives. Why dismantle that image? What's this bizarre desire to see their "real" selves?
This dances the fine line between worship and obsession, both of which can end in tragedy. So while we're stoked about this event and the proceeds MIX NYC will undoubtedly earn, we're a little put off by what it reveals about our culture. Maybe we shouldn't encourage people to crave intimate knowledge of perfect strangers.

Image: Hey, bidder bidder! Courtesy of, ThinkStock