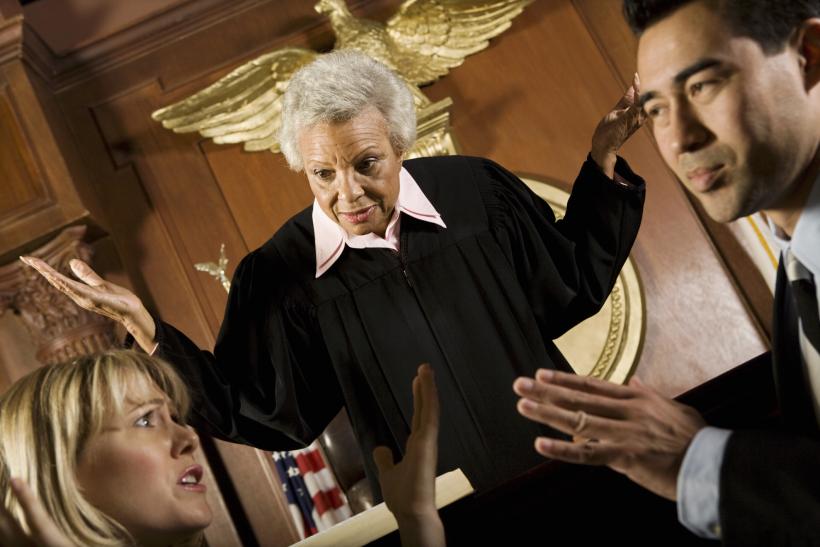 This is one of those cases that will make you shake your head and ponder why you didn't go to law school.

Jonathon Eller decided to launch a dating site for Mormons. Being Mormon himself, he had but the simple desire to connect people sharing the same faith. Appropriately named, Mormon Match, Eller launched his baby expecting digital love to come raining down from the Interwebs. OK, sounds great. So what the hell went wrong? 

Apparently, The Church of Jesus Christ of Latter-day Saints is asserting intellectual rights to the word "Mormon." The Electronic Frontier Foundation has pushed back, saying the church's claim is akin to Burger King suing another company for using the word "burger" on their menu. In short? They're calling bullshit.
The name of this service simply describes what it's doing – matching up Mormons. Trademarks are supposed to be used to protect from unfair competition, not to stifle a small business or to control language. — EFF Intellectual Property Director Corynne McSherry

This case can and should be dismissed now. The specter of expensive litigation shouldn't be a tool used to coerce Internet entrepreneurs and other content creators into succumbing to merit less infringement claims. — EFF Staff Attorney Vera Ranieri
Is the Mormon Church Only Hurting Itself?
Why would the church sue a young dude trying to get Mormons to meet Mormons? Isn't that the entire thrust behind every religion: to spread the "good word" to as many as possible, fostering faith in families that want to perpetuate it?
Although it's still in its early stages, Mormon Match reportedly signed up 1,000 users within 48 hours. So clearly there were some Mormons out there looking for love. And I think we can all agree that this faith (or any way really) could use assistance in the digital age. The Internet is trendy, people! Religion? Meh, not so much.
Overhauling the socialization around Mormonism could fundamentally shift its evolution; it could even lead to happier marriages because people feel like they have more choices.

The church's isolation of Eller and the new members of the site is forehead-rumpling at best and selfish sabotage at worst. Let's cross our fingers for this Mormon dating site's triumph in court. 

Image: Yup, this is probably how it will look in court. Dumb. With an angry looming judge. Courtesy of, ThinkStock