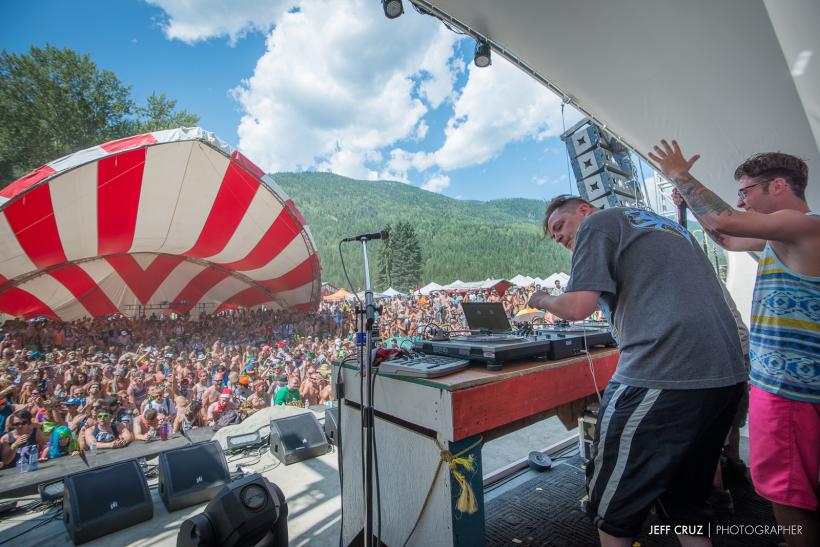 I've always said that while a festival can involve tens of thousands of people, few are what I prefer to call gatherings. The distinction lies in the intent; the latter are community-oriented, with giving back as a primary focus.
Case in point: Nelson, B.C.'s Shambhala Music Festival. Since its debut just over 15 years ago, the gathering has put attendees first—not big-name entertainment corporations. Take their policy on protecting hard-partiers: safety stations are set up where illegal substances can be brought in and tested for harmful fillers (such as the lethal PMMA sometimes added to the popular revelry drug MDMA).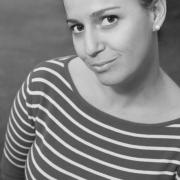 And the music's not bad either. A recent lineup included A-Trak and Big Giantic, and this year's artists include Beats Antique, Justin Martin and Caked Up—all set along a river and groves of shaded trees.
I sat down with Anna Bundschuh, a key founding member of Shambhala, to talk about how this magical event came together, how they keep it going and what the future holds. Bundschuh is a living embodiment of the principles of Shambhala. She's a vital root of the festival and has shaped many of the key decisions as the gathering has evolved over the years. We were impressed by all she's accomplished, and couldn't wait to Ravish her story.
For more info on this year's festival (held August 6-10), visit Shambhala Music Festival.
What sets Shambhala apart from comparable American festivals?
What's unique about Shambhala? Pretty much everything. We are a non-sponsored event, non-alcoholic, on private land. We run 24 hours per day and we're operated by a tight-knit family that is dedicated to sustainability, safety and fun. The site is unique in that it is completely off of the grid—it's on farmland re-purposed for a week in August for a mind-blowing event. How we welcome, manage, host and organize experiences has made an impact on how the Kootenays [the family whose land is used every year for the festival] are perceived.
It's the hardest work I've ever done in my life, and also the most gratifying. As producers for the festival, we are the architects of fun. We are crafting memories in a visually brilliant setting, with world-class sound and visuals. In what other career do you hear continuously that your work has changed lives?
Another distinguishable point about Shambhala is in the structure of the business. The six stages each have directors who manage their budgets, logistics, human resources for the sound, lighting, stage crew and talent line-up. Most events have centralized billing; in our structure each director has their own unique relationships with picking their talent; some have personal relationships with the artists. Staying fresh and relevant is vital in this business. We strive to meet our mission statement "It's all about the people on the dance floor!"
What's Shambhala's genesis story?
The year was 1997: we were a bunch of kids, with a beautiful piece of land, who just wanted to gather and dance under the stars to our favorite music with our friends on our family land. Now the event has ballooned to become a Canadian destination. Where Shambhala was once a low key and quiet event, the popularity has been driven by social media and has taken on a momentum of engagement that allows Shambhala to create a loyal fan base of over 107,000 on Facebook—yet we only have 10,000 tickets to sell.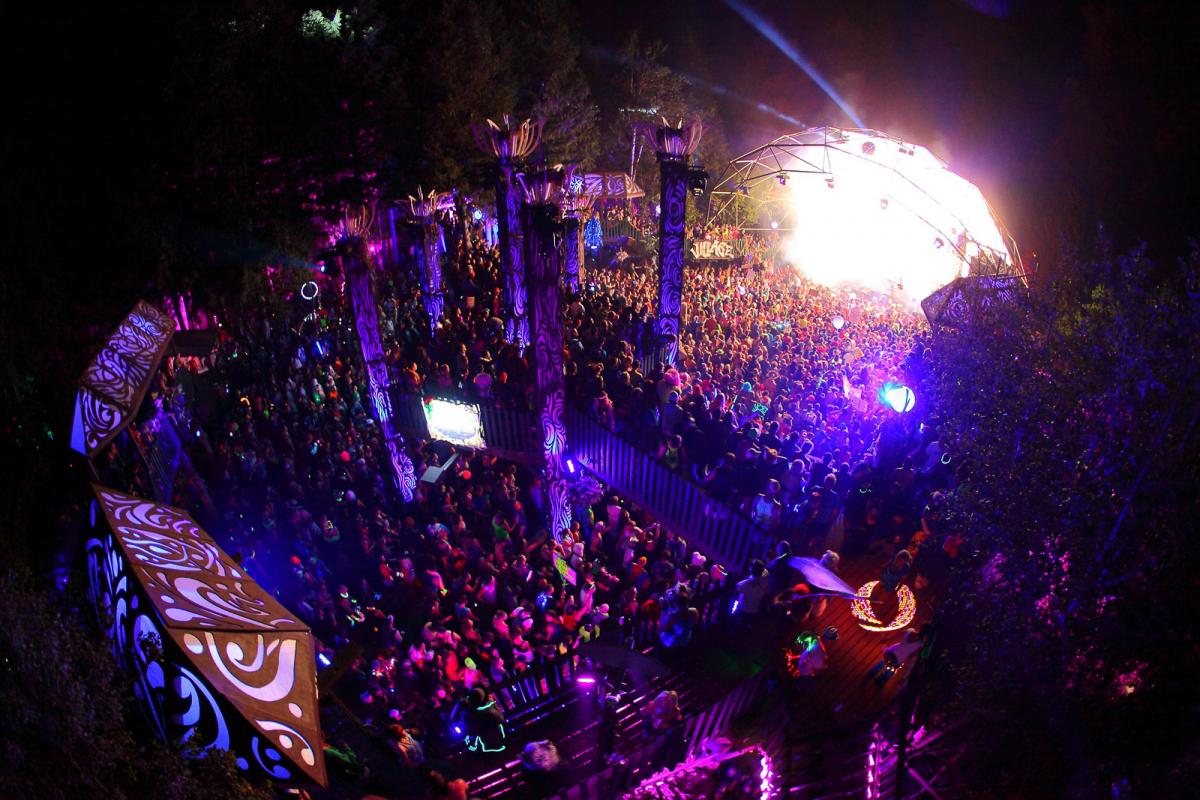 Public engagement has increased with the knowledge that there is much professionalism in the staff, who are now working full time year round in the production of this festival. This means training and growing the skills of a crew of over 3,750, who continue to submit themselves to be selected to fulfill the roles and duties for the event. The skills of the crew have more value than just the working hands and legs for the festival. Currently our staffing levels are at 12 full-time employees. Imagine that scale-ability from 12 people to 3,350? To know it well enough, document it and have the information transferable—to be prepared with job descriptions and measurables per position. It's quite the feat.
The festival seems to offer event options to suit a wide range of attendees.
When I think about the work we do I always frame the picture around the fact that we build a city for a week and it takes every type to make it happen. Personally I love the work at the festival; it is so challenging and rewarding. In the city of Shambhala there is something for everyone, from the couch surfing lifestyle of the socialite, to the neon Sporty Spice shaking it up on the speakers. There are so many ways to contribute to this community in a way that gives back in the form that most suits every individual. When I hear from people who have never been to the event say what Shambhala is or isn't, I challenge them to make up their own minds and come to the event, to see what it is for themselves.
The legacy of Shambhala is found in the music and on the dance floor. Events like this are social integrators through celebration. We make memories that connect us to the world.