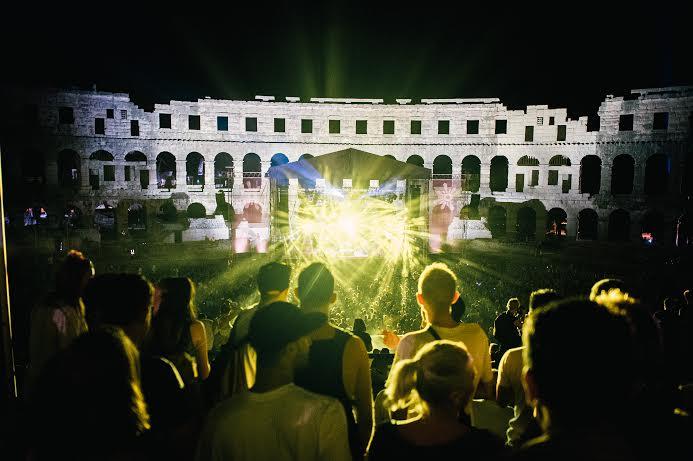 We've been prowling the globe for summer events you simply can't miss—and that includes those across the pond. And few things have piqued our interest more than Croatia's Outlook Festival. If you've been hankering for a vacation that's decidedly different, we have the spot for you—between the breathtaking coastline, staggering Roman ruins and lip-smackingly good Balkan cuisine, we've just about booked our own flights! 
Outlook is held in the ancient ruins of Pula, Croatia—a staggering scene we would visit sans the festival entertainment. We sat down with the Outlook team to learn more about this utterly unusual event that touts itself as the preeminent dance music festival boasting everything from dub-step and hip-hop to garage, grime and electronica. This year's performers include Lauryn Hill, Busta Rhymes and Barrington Levy among many, many more. "As Duke Ellington put it, 'There are two kinds of music. Good music, and the other kind.' "
Even if you can't make the jaunt to experience this festival first-hand, there's no harm in dreaming—or planning for the future!—right?
What distinguishes Outlook from Europe's numerous other festival events?
Our venues include an opening concert in a 2,000-year-old Roman amphitheater and an abandoned 19th century Austro-Hungarian fort set in the forest on the end of a peninsular, surrounded by the clear blue waters of the Adriatic. [Um ... OK!]
What are some of the festival's unique features?
At Outlook you can camp or "glamp," stay in an apartment with friends or at a 4-star hotel. You can even rent a yacht and drop anchor just off shore from the festival site. We have daytime beach parties and more than 40 different boat parties to choose from, with over 400 artists across 12 stages. What other festival site has an arena in a moat? Or the main stage situated on a harbor by the sea?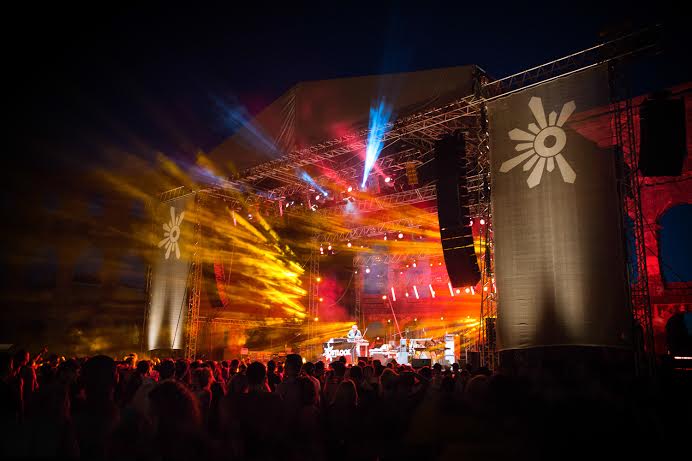 Any suggestions for those coming to the area for the first time?
Visit the town of Motovun, the most beautiful town in the continental part of Istria, only 60 kilometers from the festival. Go horseback sea riding at Istra Star Ranch in Medulin (15 minutes from Pula). Visit one of the local region's outstanding meat and seafood restaurants, including Alla Beccaccia, Pineta 25, Valbandon, Gina, Stoja 23 or Pula. Go wine tasting at one of the great regional vineyards, like Trapan, Giordano Dobran 63 or Šišan. Or you have over 1,000 islands to choose from, as well as a number of beautiful national parks.
What are five tips for having the ultimate Outlook experience?
1. Go to the opening concert in the Roman Amphitheatre—it's a once in a lifetime experience.
2. Find a seafood restaurant and eat some of the freshest fish and seafood you will ever try.
3. Get yourself booked on one of the boat parties.
4. Remember to say your molins (Please) and havalas (thank you).
5. Protect your neck—wear sunscreen!
Outlook is happening September 3-7, so you have time to skimp on other stuff to save up for the experience! Snag your tickets here and get ready to Ravish It.
Images courtesy of Benjamin Eagle and Marc Sethi