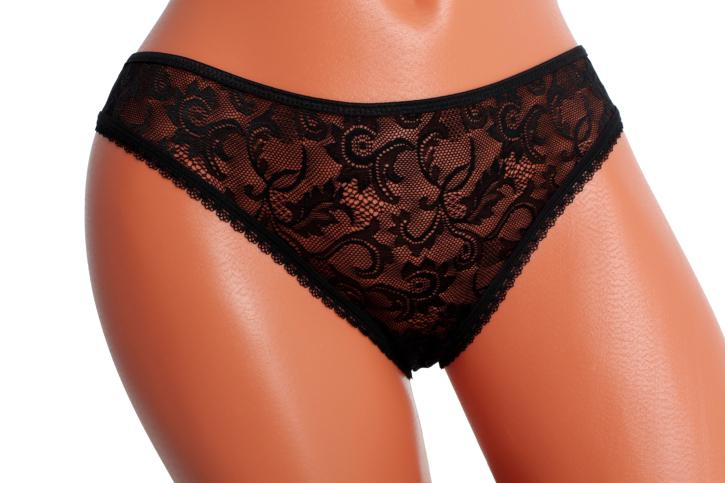 Watch out, ladies—there's a new phrase in town designed to sexually objectify, denigrate and mercilessly shame you. Its name? "THOT," a clever little acronym for "That Ho Over There."
This charming idiom has been turning up in hip-hop jams by the likes of The Game, 2 Chainz and Juicy J, and was recently dropped by Rihanna during a Twitter feud with T-Boz. It's the latest, fist-inducing manifestation of "whore," a word with a long and ugly history of denigrating women in everything from Shakespeare classics to biblical passages. And you know what? It's high time the word got tossed into the sordid dust bins of history.
The Etymology of Misogyny
"Whore" traces back to the Old English "hore," which meant, quite directly, "prostitute, harlot." At various points and in different dialects, it's been pegged to definitions including "adulterer, fornicator" and "physical filth, slime." So it's safe to say the word has a less-than-illustrious lineage.
So why has it survived with such gusto? In part, the word's long life can be attributed to powerful and enduring works that favored its usage. Shakespeare, for instance, used "whore" and its derivatives nearly 100 times in his plays, including Othello, Hamlet and King Lear. Take this classic exchange in which Desdemona defends herself against accusations of whoredom from Othello:
Othello: Are you not a strumpet?

Desdemona: No, as I am a Christian/If to preserve this vessel for my lord/From any other foul unlawful touch/Be not to be a strumpet, I am none.

Othello: What, not a whore?

Desdemona: No, as I shall be saved.
The King James Bible, meanwhile, is rife with judgy "whore" references, from "There shall be no whore of the daughters of Israel, nor a sodomite of the sons of Israel" to "Marriage [is] honourable in all, and the bed undefiled: but whoremongers and adulterers God will judge."
"Whore" Struts On
"Whore" has also been given new life through many bastardized forms. The bible's use of "whoremongers" is one particularly creative example. More popular modern usages include the short and snappy "ho"—which became popular in the '60s—and its sister "ho-bag," which denotes a woman who is both sexually loose and physically ugly (double snap!)
And now, we have THOT, which not only calls women trashy sluts, but dismisses and shuns them with the addition of "Over There."
And yet, despite its many uses and general ubiquity, women have never really attemped to re-appropriate "whore" as something positive, as has happened with words like "bitch" and "cunt." Meredith Brooks can croon "I'm a bitch, I'm a lover," but "I'm a whore, I'm a lover" has an entirely different ring to it. Similarly, shouting "What up, whore?" to a girlfriend feels a lot more icky than the popular "What up, bitch?" The Vagina Monologues and Ani Difranco even reclaimed "Cunt" — but "whore," it seems, is simply too steeped in degradation to be meaningfully reappropriated into something female-positive.
Considering "whore" and its ilk have enjoyed a long and healthy, women-hatin' life—and that the word is beyond the point of being re-appropriated by women—we think it's time to, once and for all, banish this word and all the not-so-casual misogyny it stands for. And if you disagree, don't worry: we won't call you a skanky THOT.
Image: ThinkStock