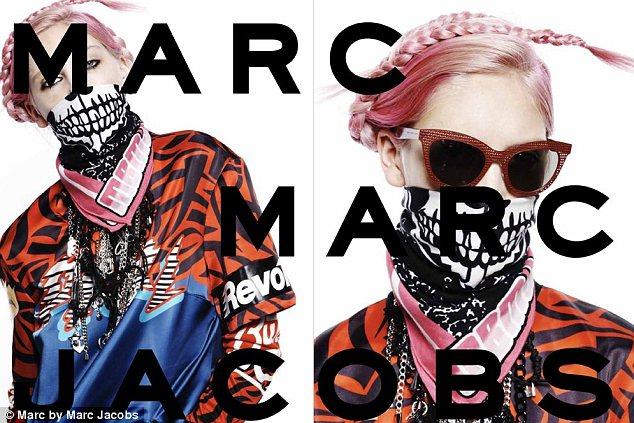 Aspiring models, take note! You can get discovered on Instagram! And no, not by the creepy photographer who thinks "you have such an interesting look"—by Marc Jacobs, one of the most prolific and influential designers in the world.
For his Fall 2014 campaign for Marc by Marc Jacobs, now under the creative helm of new designers Katie Hiller and Luella Bartley, Jacobs did some digital crowdsourcing. The designer launched on open casting call on Instragram and aspiring models submitted their photos with the hashtag #CastMeMarc.
"It seemed like a great idea to me, as casting through Instagram seemed cool, current and strong," Jacobs told WWD.
Yes Marc, it is cool, current and strong, and has been totally successful for other fashion brands—Asos and Italian juniors brand Brandy Melville have also used Instagram to source models.
With the sweet combination of social media, narcissism and the exclusivity of the fashion industry, It's no surprise that the Marc by Marc promotion was a hit. Over 70,000 hopefuls posted photos of themselves (here's our fave) and 30 finalists were flown to New York City to test. The final nine lucky models were photographed and styled by David Sims and Katie Grand, respectively, and will forever live on as Marc by Marc Jacobs models for the rest of their existence. 
That's probably the best outcome for a selfie you could ever hope for.