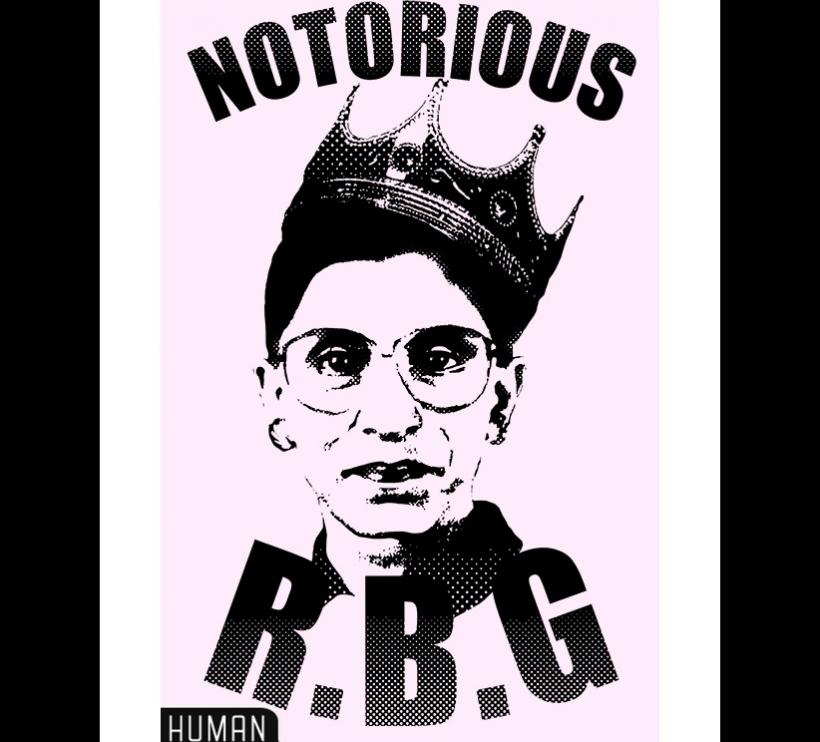 Justice Ruth Bader Ginsburg ain't nothing to fuck with. Not many women could do what she does ever, let alone at 81. True to the (usually) infamous American Dream, Ginsburg pulled herself up by her own bootstraps. She grew up in a low income neighborhood in Brooklyn, but reached the top of her game in 1993 when former President Bill Clinton appointed her to the Supreme Court. 

It's no secret that Ginsburg is passionate about gender equality. In fact, she wrote the remarkable—yet, scathing—dissent in the recent Hobby Lobby travesty ruling. She is a hero in the eyes of many US women. No. Better. She's Notorious RBG. At least, according to a Tumblr, shirts, memes and sundry merchandise (flask necklace anyone?). 

Question: how does Ginsburg feel about being Notorious RBG? Does she love it when we call her that, or throw her hands in the air?
I'm just going to spoil this and give you a big fat YES as an answer. Ginsburg The Notorious RBG sat down with Katie Couric and discussed her amusement (her law clerks had to explain the joke to her) along with other things. Then, a far more thought provoking question was addressed: if she could write the dissent for cases that occurred before her time in SCOTUS, which would they be? 
Alas, your freebie is up. You must watch for the answer to that question. 
Image: No-no-notorious. Courtesy of, Tumblr