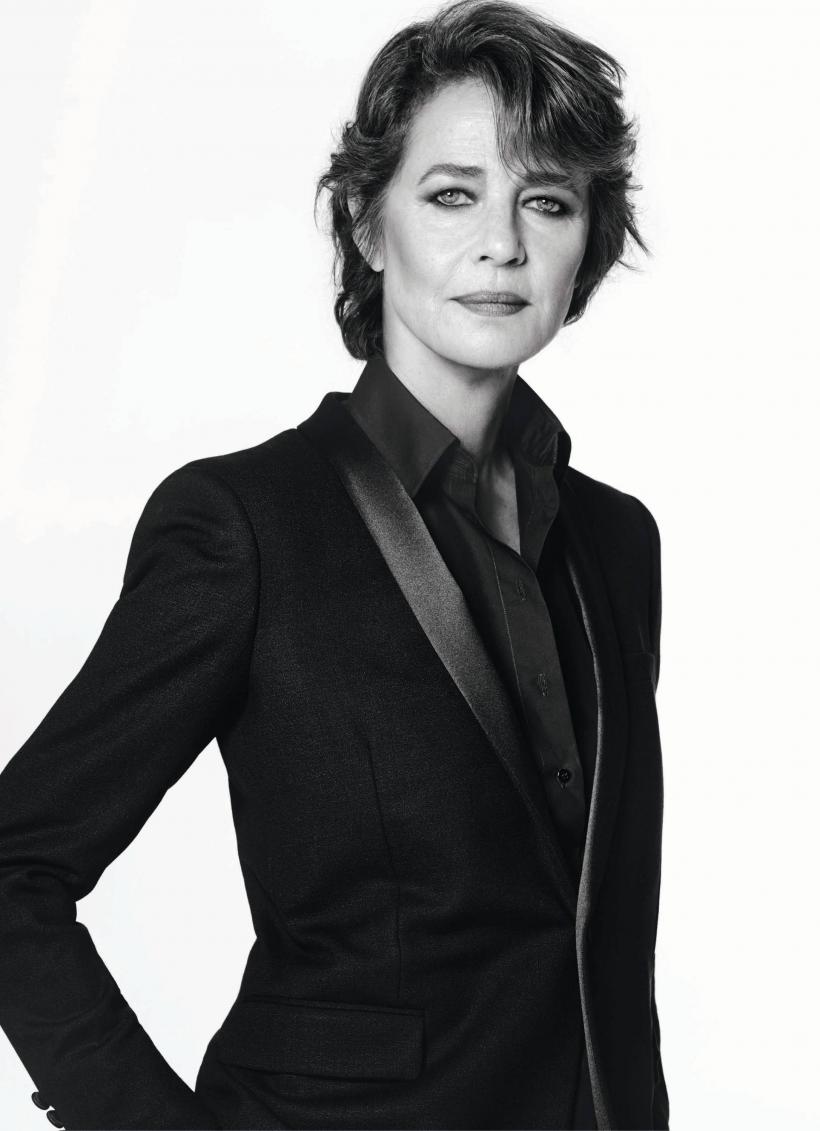 Courtesy of Facebook
There's no other way to put it—Charlotte Rampling is smoking hot in the new NARS campaign. The beauty brand—headed up by make-up artist and photographer Francois Nars—chose Rampling to be the face of its new Audacious Lipstick series, debuting September first. Some might say that a black and white lipstick ad is an interesting choice given the, um, glaring lack of color, but rest assured, this is but the first image of the series, and surely a hue-pop (oxblood, perhaps?) will follow shortly. Besides, Rampling, currently 68-years-old, is meant to be immortalized, over and over again, in chic Parisian monochrome, and the folks at NARS know it.
While we're waiting for more—we're hoping that the rest of the campaign will be as deliciously sexy as her Swimming Pool role—here are some other sexy, inspiring (read: mature) casting possibilities for beauty campaigns. It's time for beauty ads to feature more than just taut-bottomed teenagers.  
Next fall, we want to see the following ladies fronting magazine advertising sections and TV spots everywhere:
1. Helen Mirren—The fact that Mirren, 69, has participated in nothing but Marks & Spencer's Leading Ladies campaign is beyond outrageous. Why shouldn't one of the world's sexiest women, let along one who has the courage to strip in a bathtub for New York Magazine, have a vampy lipstick ad of her own?
2. Catherine Deneuve—The iconic French beauty, who famously advocated sacrificing your body for your face, has a new film, On My Way, where she plays a beauty queen on a road trip. Could anything be more awesome than a beauty queen on a road trip? We'd cast her in a romantic perfume ad, followed by a Sophia Coppola directed commercial. Yes, that's what we'd do. 
3. Carine Roitfeld—Ever since the French Vogue editor resigned in 2012, her career has been going steady. Currently, her big project for Harper's Bazaar is making flashy waves on newsstands. Roitfeld, 59, is known for her disheveled, rebellious look and would be perfect for a mascara or eyeliner ad.
4. Sigourney Weaver—We miss Sigourney and and think it's time she made a glorious, glamorous comeback—instead of lending her name to more and more Avatar films. Imagine: Weaver's iconic visage in a blush or lipstick campaign—her smart, knowing eyes staring out at the world. We can't wait!
5. Debbie Harry—Harry is no beauty newbie. She has already collaborated with M.A.C 's Viva Glam foundation. But it's time for Harry to own a beauty campaign—if not a whole line. Give us Debbie-inspired smoky eye shadows, red lipsticks and blond hair extensions. We'd go for anything Debbie-approved.