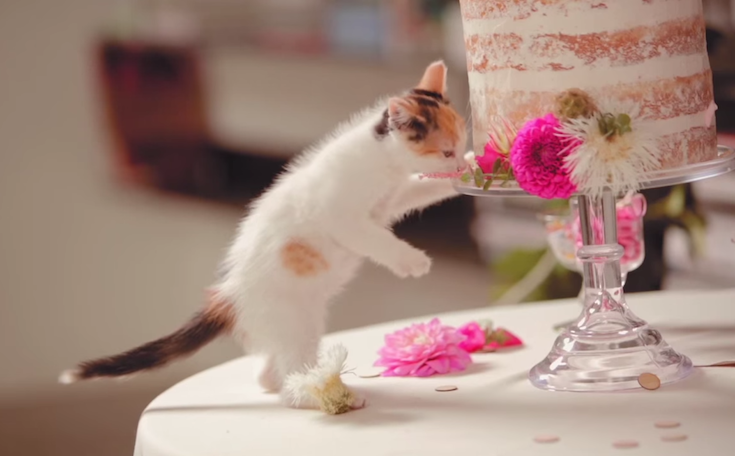 Pinterest weddings are the adult equivalent of themed birthday parties. At age seven, it was Hello Kitty. Now, it's all about kitty weddings.

Happily is one of many companies that has turned dream-wedding fever into a bankable business. It offers a variety of theme options, from "vintage" to "Glamorous Great Gatsby," transforming Pinterest wet dreams into reality. That is, if a couple can afford (a minimum of) $1,350 for the extra help. Not that that's outrageous, apparently. 

In any case, we unearthed a video of an insane cat-themed wedding that the company is totally willing to do. Though this is not a real wedding (I know, I was sad too), it does provide hope for cat people everywhere. You too can not only find love, but share your vaguely creepy cat love with friends and family!

Look out for cutesy cat puns (HISS and PURRS), yarn, a "glitter box" of confetti and, best yet, actual live and extra-adorable kittens. Laugh all you want, but I can guarantee you that everyone knows someone who would do this.
All this raises a valid question: Has this whole themed wedding thing gone too far? Shouldn't the special day be focused on the couple and the joining of their families? 
Then again . . . damn, kittens are cute.