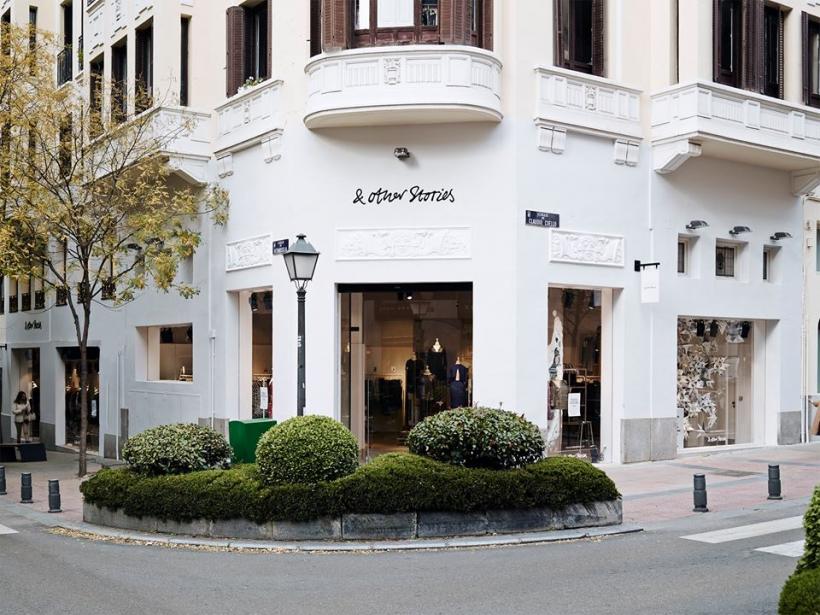 This fall, two tragic fashion events occurred almost simultaneously—two subsidiaries of Sweden's H&M arrived on U.S. soil. First, COS—H&M's upscale, classy sister—hit L.A and NYC in October. Then, & Other Stories—its creative, whimsical cousin—opened in NYC a week later. Sure, you can shop these retailers online, but a brick-and-mortar shop is an entirely different thing.
Fashion lovers, rejoice?
I remember my first encounter with & Other Stories—it was during a father-daughter trip to Copenhagen last spring. Charmed and overwhelmed, I stepped into the store's decorative kingdom, dragging my poor father through the aisles, feeling exhilarated. It was a beautiful store, and I could buy stuff no one else back home would own. For a self-proclaimed fashionista, it was a victory like no other.
I imagined being asked, "Where did this gorgeous dress come from?" and coolly answering "Copenhagen," failing to mention its genesis from a chain. Who cares? I bought it abroad and you can't have it.
Well, no longer, apparently.
Every year, the irreplaceable pleasure of shopping for European brands exclusively in Europe takes another hit thanks to brand globalization policies and market takeover ambitions. We now have Topshop, Zara, Mango, All Saints and every bit of H&M at our disposal, while homegrown brands like Forever21 and Gap are taking over other continents. It's happening everywhere—from Australia to Israel, fewer and fewer brands are maintaining elusive exclusivity. England may be the last frontier, with gems like Whistles and Reese remaining domestic, but just wait—soon, they too will likely knock on our doors.
There's something deeply disappointing about this pattern—gone are the days when you would buy a plane ticket and look forward to frequenting all these marvelous, special retailers. Sameness and uniformity are the new global goal, and the fashion-loving traveler has been left with only vintage markets, local designers and fairs (all wonderful options, but often pricier and harder to find).
In the world of fashion, there's something to be said for the truly local shop. I may now have the option to shop at an & Other Stories in the states—but I know it won't be anything like my experience in Copenhagen, when the element of discovery made a dress mean so much more.