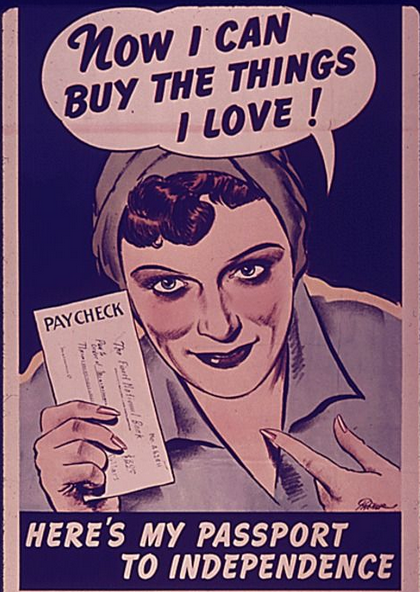 Happy Holidays dear Ravishers! 
Whether you're a Santa-lover, Menorah lighter, Kwanzaa feaster, pagan, elf, atheist, or nihilist . . . it feels good to give. And there are few better folks to shower in love than the (maybe-sleeper or shit-kicking) feminists in your life. Bolster the sheepish and celebrate the crusaders! Or simply freak out your mom. 
Here's to a season filled with twinkling lights, copious cocoa, ugly sweaters, too much food, familial strife, fireside snuggling, and maybe even a snowball or two. We've rounded up a host of gifts to help you make merry.
Love, Nikki:
Cats Against Catcalling Pillow. Because street harassment just isn't sexy. And gives cats a bad name.
Mug For Male Tears. Because nothing soothes the soul like a hot cup of man-sorrow.
Feminist As Fuck Tee. In case you've been looking for a way to be crystal clear on the subject. 
Love, Giana:
This holiday I'm thankful for Japan just being Japan. Inspired by Disney's Frozen, the Close Sister Bra lights up when you come into (for lack of a better word) close contact with a friend wearing the same bra, and is crafted out of "electric paper" that reacts when confronted with the same material. That's not all! The bra is designed for sisters, and comes with heart-shaped padding: one for the big sister, and the other for the little sister. The bra also comes with a matching skirt and removable bra straps (because, we're trying to be practical you guys). The lingerie designer, Triumph, says the bras are in the vein of the futago kode trend in Japanese fashion, in which women don matching outfits to "recognize and reinforce their friendship."
Love, Katie:
'Choose Your Own Vulva' Pillow. That's right! Craft your very own lady-bits from felt in any color you want. Because there's few things sexier than choice.
Riot Grrrl 'Zine. Because we '90s bitches have got to remember our roots. (And at $.80, you can give the gift of holiday cheer and a big 'ol f you to The Man.)
The Bluest Eye by Toni Morrison. This is Morrison's first book, written in 1970 while she was raising her two young sons on her own. It traces the childhood of Pecola Breedlove, an African American foster child who becomes obsessed with the pursuit of beauty, of whiteness, of conformity, of love. It's harrowing and beautiful and sits at the red-hot crux of all the shit we're still wrestling with today.
Love, Meredith:
It's a bullet! It's a bauble! It's a . . . vibrator?! Because you never know when the mood will strike. You probably can't ask 
your mother for this one (masturbation can be a touchy subject with parentals) but you can definitely get your man/lady friend on board. Or treat yourself and make this gift a bit meta.
Love, Jetta:
The Courage To Heal. Because everyone deserves to live as healthily and happily as humanly possible. This book serves as an amazingly comprehensive road-map to recovery from those who suffered from sexual abuse as a child.
Men Explain Things To Me. Because gender is still a thing, and in the sometimes gaping chasm between he-said, she-said is a wonderland of miscommunication, misandry, and mirth.
Redefining Realness. Penned by transgender advocate Janet Mock, this memoir is a coming-of-age tale that tackles everything from the ineffability of gender to systemic societal oppression, American politics, and of course, some good old fashioned sex.
Love, Kelley:
I offer up Bad Feminist by Roxane Gay. BUT HERE'S THE TWIST. I'm not suggesting you buy this fantastic collection of essays (although . . . you really should); in my holiday fantasy land, the gift would be this gem of a novel being magically gifted to EVERYONE IN THE WORLD. It would just *poof* appear—with, of course, the allotted time folks would need to read it—and suddenly everyone would be enlightened by the hilarious, incisive, heartening wonder that is Roxane Gay's writing. People's eyes would be opened. Brain gears would turn. Society would get more educated, kinder. The world writ large would get a bit brighter.
Then maybe I'd feel like Tiny Tim-ing it up and yelling from a mountaintop a (secular) "God bless us, everyone!"
Love, Flora:
"Feminism Is the Radical Notion That Women Are People" T-Shirt. Because sometimes we need to remind the world that vaginas don't render women invisible monstrosities. With a touch of sarcasm of course.
In Praise of Messy Lives. In the neo-feminist vein of Nora Ephron's seminal essay collection—Crazy Salad—author Katie Roiphe writes on everything from social media to Susan Sontag and its affect on the female psyche.