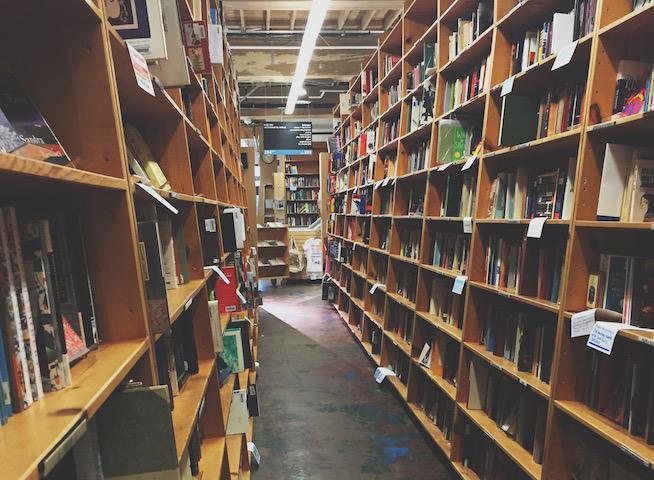 Image: Powell's Books, Portland, OR
Let's Read About Feminism! New Book Club Starts In August. VOTE NOW For Our First Book!
Conversations about feminism are everywhere, but what does it mean to be a feminist? What do feminists really believe in and advocate for? How can those of us who already identify as feminists work to be better, more inclusive, and more understood? 
Let's read about feminism and find out!
My name is Samantha, and I run a blog on Tumblr called I Write About Feminism. For the past three years, I've covered a diverse spectrum of topics from a feminist perspective. Now, in partnership with Ravishly, I'm starting a feminist book club to invite more people to educate themselves about feminism and talk in an informed and open way about issues that effect our everyday lives. 
Each month, I will choose five books that people can vote on to select which title we will read for the coming month. In choosing which books to include, I will always be conscious of including titles and authors that represent a diversity of topics, backgrounds, and perspectives. 
Below are the five books that our first round of voting will include! Check out the short summary provided of each, and vote on which one you want to read first! The runner-up from this month will be included in next month's options.  
Vote Here For the First "Let's Read About Feminism" Book Club Selection!
The poll will close at midnight, Saturday, August 1st, so vote now!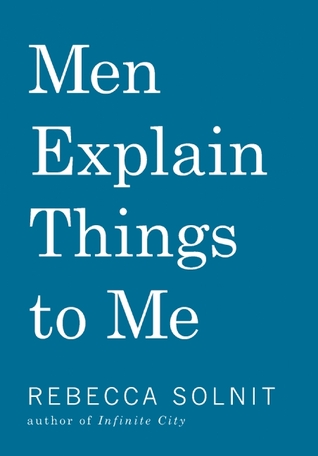 Men Explain Things To Me, by Rebecca Solnit
Summary: "In her comic, scathing essay 'Men Explain Things to Me,' Rebecca Solnit took on what often goes wrong in conversations between men and women. She wrote about men who wrongly assume they know things and wrongly assume women don't, about why this arises, and how this aspect of the gender wars works, airing some of her own hilariously awful encounters."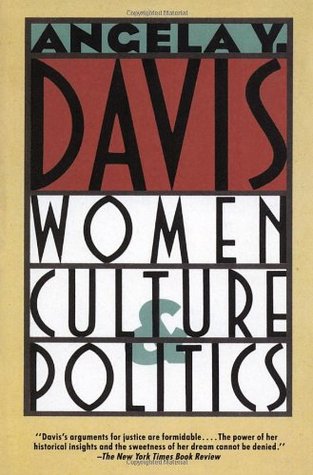 Women, Culture, and Politics, by Angela Y. Davis
Summary: "A collection of her speeches and writings which address the political and social changes of the past decade as they are concerned with the struggle for racial, sexual, and economic equality."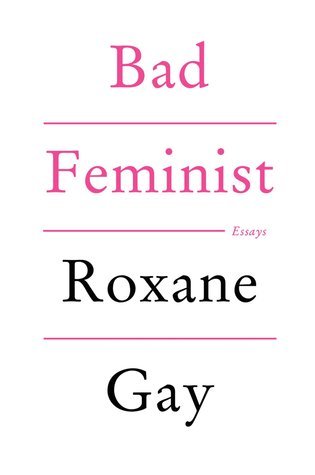 Bad Feminist: Essays, by Roxane Gay
Summary: "In these funny and insightful essays, Roxane Gay takes us through the journey of her evolution as a woman of color while also taking readers on a ride through culture of the last few years and commenting on the state of feminism today. The portrait that emerges is not only one of an incredibly insightful woman continually growing to understand herself and our society, but also one of our culture."
At the Dark End of the Street: Black Women, Rape, and Resistance- A New History of the Civil Rights Movement from Rosa Parks to the Rise of Black Power, by Danielle L. McGuire
Summary: "The author gives us the never-before-told history of how the civil rights movement began; how it was in part started in protest against the ritualistic rape of black women by white men who used economic intimidation, sexual violence, and terror to derail the freedom movement; and how those forces persisted unpunished throughout the Jim Crow era when white men assaulted black women to enforce rules of racial and economic hierarchy. Black women's protests against sexual assault and interracial rape fueled civil rights campaigns throughout the South that began during World War II and went through to the Black Power movement. The Montgomery bus boycott was the baptism, not the birth, of that struggle. "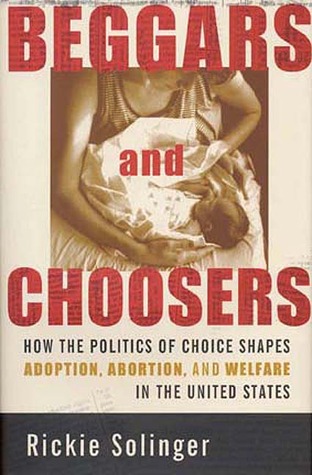 Beggars and Choosers: How the Politics of Choice Shapes Adoption, Abortion, and Welfare in the United States, by Rickie Solinger
Summary: "In Beggars and Choosers, Solinger shows how historical distinctions between women of color and white women, between poor and middle-class women, were used in new ways during the era of "choice." Politicians and policy makers began to exclude certain women from the class of "deserving mothers" by using the language of choice to create new public policies concerning everything from Medicaid funding for abortions to family tax credits, infertility treatments, international adoption, teen pregnancy, and welfare. Solinger argues that the class-and-race-inflected guarantee of "choice" is a shaky foundation on which to build our notions of reproductive freedom. Her impassioned argument is for reproductive rights as human rights--as a basis for full citizenship status for women."
I know it's hard to choose, but VOTE HERE for which book you want to read first as part of our new feminist book club, Let's Read About Feminism!
Be sure to vote by August 1st!
The winning book will be announced Monday, August 3rd! Book club discussion days will be the last Saturday of each month!