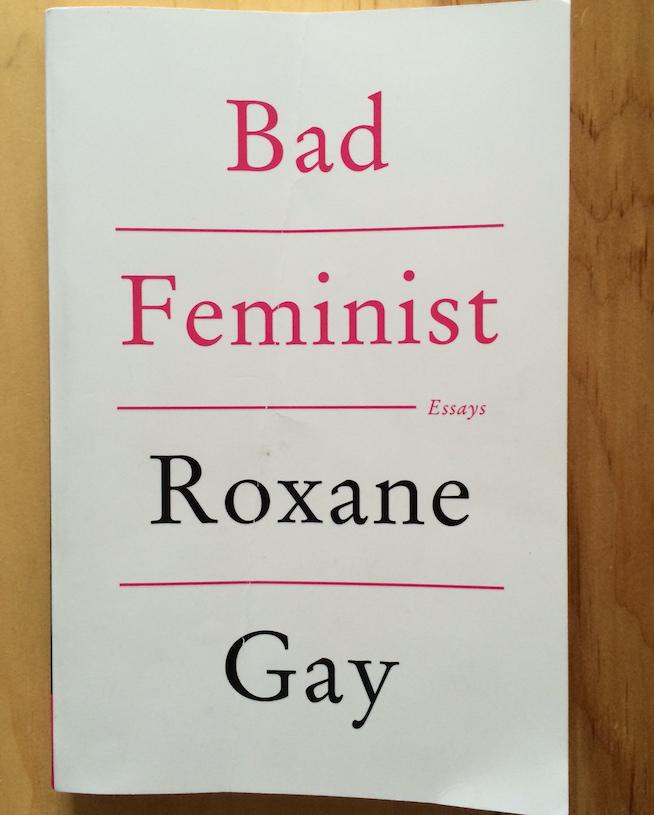 Bad Feminist, by Roxane Gay
And the winner is…
Bad Feminist, by Roxane Gay!
We're off to an excellent and exciting start with our new feminist book club, Let's Read About Feminism! Roxane Gay's Bad Feminist, one of the best-selling feminist books of 2014, was in the lead from day one of our polling. Nearly 500 people participated in voting, and Bad Feminist won with an impressive 34% of the vote! A clear winner! 
Our runner-up, Men Explain Things to Me by Rebecca Solnit, will be one of the options in next month's poll!
Bad Feminist was featured in the August, 2014 " Best Books of the Month" on Amazon, included in Buzzfeed's "25 Best Books by Women in 2014," was a nominee for "Best Nonfiction Book of 2014" on Goodreads, and has received dozens of rave reviews!
 "If you're in the mood to read wonderful, thought-provoking essays that feel like they're written by your best friend, check out Bad Feminist. . . . Gay puts you at ease as she shakes the foundations of what you believe." (BuzzFeed, Sami Main, "28 Best Books by Women in 2014")
"Roxane Gay may call herself a bad feminist but she is a badass writer. . . . Reading Bad Feminist is like having a fascinating (one-way) conversation with an extremely smart, well-read, funny and thoughtful party guest. Here's hoping we have another encounter soon." (Associated Press)
"What's so special about this collection is its accessibility — Gay is nothing short of a critical genius, yet every essay is approachable and open while still being thorough. Her writing is rare, and at that, not to be missed." (Bustle)
We will be discussing the book on Saturday, August 29th, so if it's not already part of your bookshelf, get your hands on a copy now! 
JOIN "LET'S READ ABOUT FEMINISM" ON FACEBOOK TO STAY UPDATED AND INVOLVED!!
Discussions will take place here on Ravishly, in the Facebook group, and on Tumblr, where I'll be hosting on my blog, I Write About Feminism, so there are LOTS of ways to get involved and share your thoughts!
Also, tweet a picture of yourself reading Bad Feminist and use the hashtag #LetsReadAboutFeminism. I'll be selecting some of your images to make a collage for the cover photo of the Facebook group!
Happy Reading!