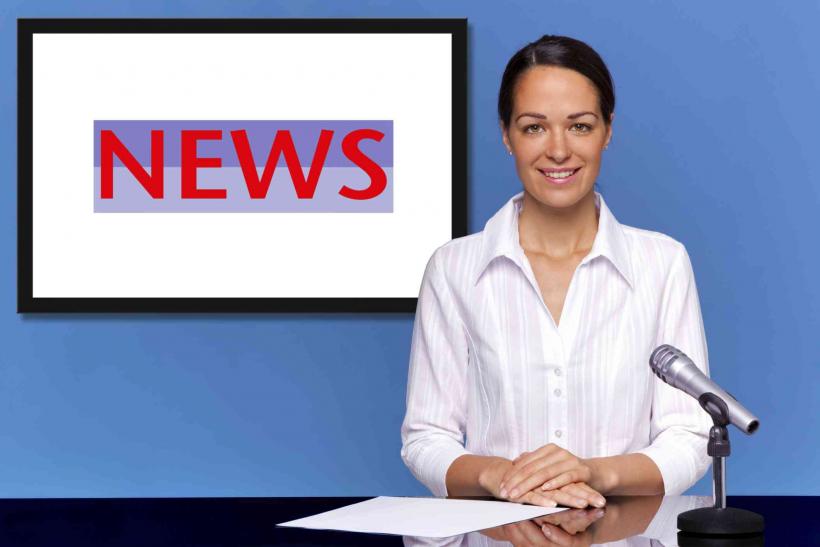 It was a tradition of theirs. When siblings Sue and Johnny went home to their mother's for Christmas, they watched the 11 o'clock local news. As one of two news teams serving California's Central Coast, KEYT wasn't known for having a hot weather girl or decent coverage. They were known for fucking up. 
After opening presents, going to the movies, and gorging on sugar cookies, they lounged around the televised Yule log, totally spent. And when the clock struck eleven, Johnny changed the channel. The credits rolled to the sound of jingle bells mashed together with the familiar, action-packed opening tune. C.J. Ward opened the hour with an update on a barroom brawl in San Luis Obispo. He tripped over "Goldschlager" and "inebriated" before they cut to a clip of a cow running loose on the freeway. 
The broadcast was interrupted by a low-budget Jim Vreeland Ford commercial with Jim Vreeland himself ho-ho-hoing from the back of a pickup truck. Johnny friended the entire news crew on Facebook—except for anchor Beth Farnsworth who rejected him multiple times before eventually blocking him. 
John Palminteri, sporting the same mustache since 1983, came on air. "A near accident happened today on Highway 154 when a man driving to Christmas dinner nearly hit a raccoon."
They cut to a barrel-chested man in a Hawaiian tee, "I thought it was gonna be a big bloody mess."
"Thank Christ no one was hurt," his wife chimed in, "It's a miracle."
Shawn Quien, the weatherman with surfer-brah hair and a prominent stutter, stumbled his way through a report of "strong winds coming from the, uh, north with a cold, uh, front, making it's, er, wuh-wuh-way from the eh, east."
And for the grand finale, Beth Farnsworth, forty years old and dolled up for da club, announced a new CVS would be popping up in Nipomo. Johnny cheered. Sue's heart soared.
The entire news team came out to wish the Central Coast a merry Christmas by popping poppers that dumped a scattering of confetti to the ground joylessly. They lingered on air, looking at the camera in awkward silence. Beth farted audibly. Shawn cringed. The program switched to a crockpot infomercial. 
"I think this was the best Christmas yet," said Sue, wiping tears from her ears. 
"Agree to agree," said Johnny.