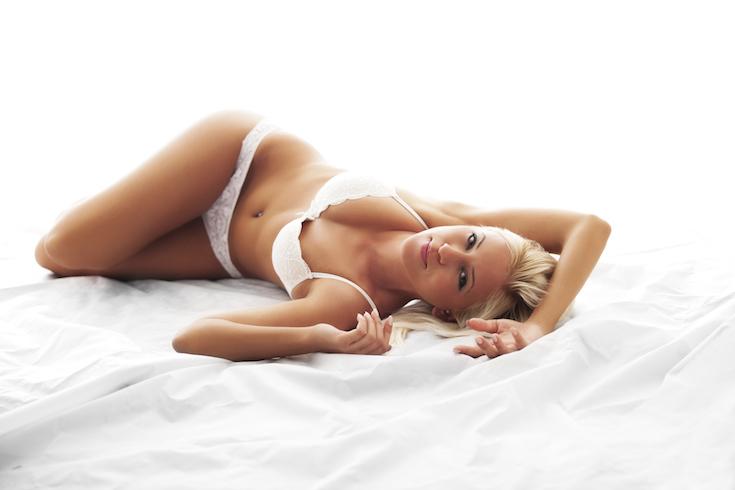 Why can't all lingerie be this easy?
We've all had that moment: you're in the dressing room, and you've just found something hot and sexy. And yet, here you are, staring naked in shock, wondering how the hell you're actually going to put on the thing. Sure, it looked stunning on the hanger, but how are you supposed to get into it without pulling a muscle or taking a class that teaches the fine art of contortionism? 
Or worse . . . the moment you realize you might rip something in a dressing room, halfway between putting it on or taking it off. What are you really supposed to do in a situation like that? If you rip something, will you get permanently banned from the store? Do they have a you rip it, you buy it, policy? 
But it can be worse still. Are you familiar with that moment when you know you have to call for back up? Yes, you are. Why do sales associates always knock on the door multiple times when you don't want them there, yet seem to vanish to a land far, far away when you desperately need their help?
It sometimes feels like the latest trends in lingerie require a degree in engineering. But fear not, practical ladies, there are many self-explanatory options out there. From sexy to sultry to just plain comfortable, there are plenty of lingerie pieces that are as easy to put on as they are to take off. (No instruction manual required.)
Something To Romp In
Looking for a romp in the sack? What could be more irresistible and fun than a romper?
The Giving Bride makes several rompers, all of which are gorgeous, no ring required. Plus, they all come with an added bonus of good karma: a portion of each purchase is donated to charity. If that isn't an excuse to treat yourself, than I don't know what is.

Oh la la! Oh La La Cheri's Romper is so sexy, you won't ever want to take it off. And for certain activities, you won't have to because (romper makers please take note here) the crotch is brilliantly outfitted with snaps.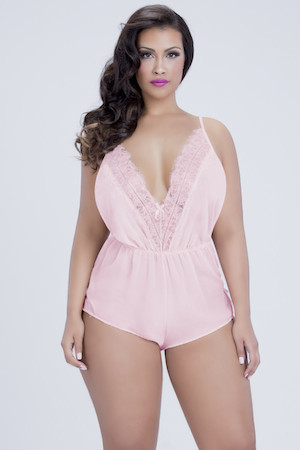 You're So Hot, Baby Doll
You can never go wrong with a baby doll, Baby Doll!
Designer Betsey Johnson puts her own spin on the classic with the Sunrise Sunset Chiffon Slip made in an ombre fabric and with fun pleats instead of the typical straight cut.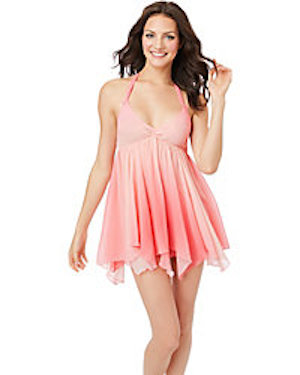 Hanky Panky makes a plus-sized baby doll with adjustable straps (yay!) that's not only adorable, it comes with a bonus G-string!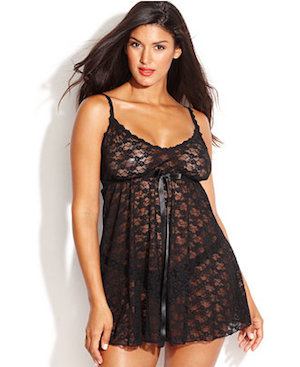 The Hybrid
Not quite lingerie, not quite pajamas, but somewhere in between, hybrids are perfect to wear for hanging out in the house, getting it on, and then passing out afterwards.
French designer Sabrina Nadal's Boudoir Cami with matching shorts is made from silk and lace and a whole lot of grace.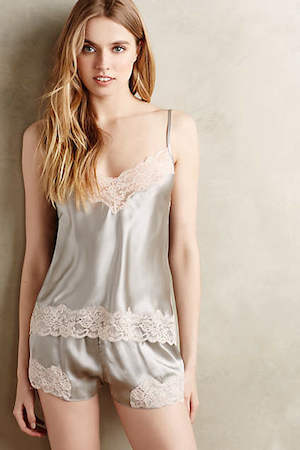 Hips and Curves makes super comfy pajamas that feature a lace-accented halter top that will enhance your cleavage like nothing else (like don't-answer-the-door-when-the-neighbor comes-over-to-borrow-a-cup-of-sugar-because-you-might-give-him-or-her-a-heart-attack kind of cleavage).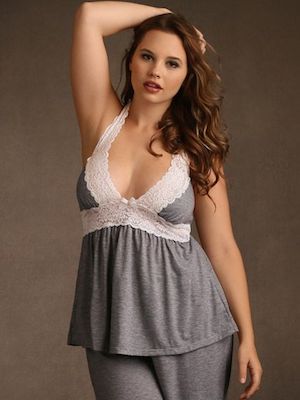 Of Corset That Looks Hot
If the corset below looks familiar, it's because Caitlyn Jenner rocked it on the cover of Vanity Fair. When I first saw the picture, like most people, I acknowledged how beautiful she looked, but really, I couldn't keep my eyes off Trashy Lingerie's Edy Corset. With a stretch knit mesh back and hook-and-eye closure, it will enhance an hourglass shape and make you almost as fabulous as Caitlyn.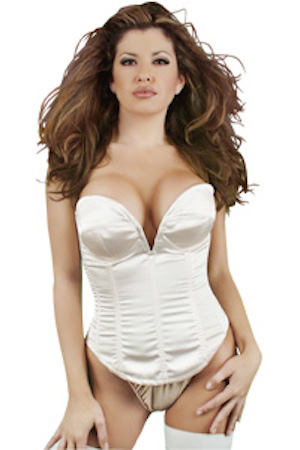 It's harder to wrap your ankle in a bandage than it is to put on Torrid's Bandage Bustier. It only looks complicated to wear. No wrapping required, although someone will definitely want to wrap you in their arms when you wear it.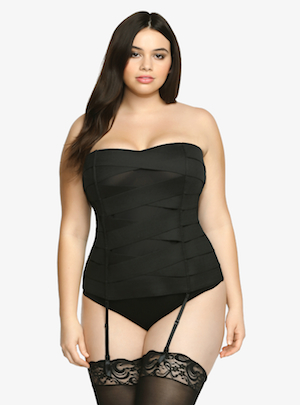 We Cam Do It
A classic camisole and matching panties are perfect for a hot night, in more ways than one.
Erin Featherston has an entire line of lingerie she designed for Cosabella. One of the best pieces in the collection is the Sophisticated Cami with matching boxer shorts. It features adjustable straps and a pretty oversized bow in the back, which just stays tied without glue or a bachelor's degree in math or studio art.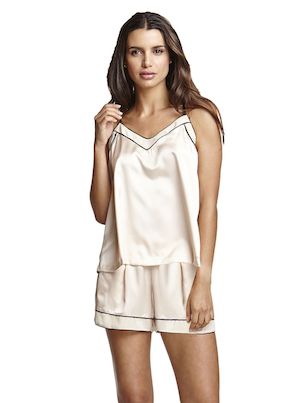 Lane Bryant's classic black silky cami with matching boyshorts has a chiffon panel that's as simple as it is sexy.