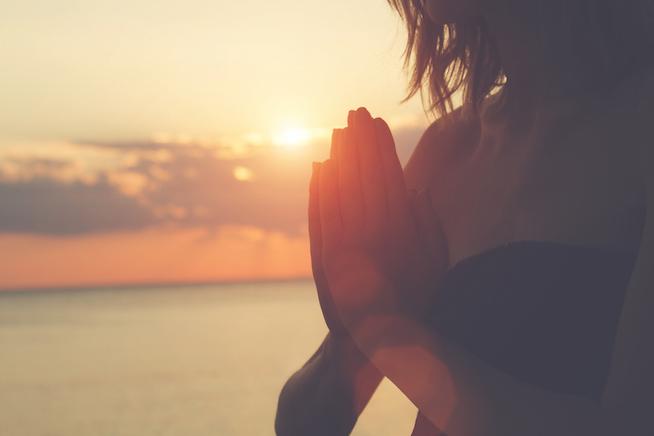 There is an after.
Self-care is an important practice for everyone to incorporate into their lives. But at certain times, we may need a little extra TLC. Anyone who has experienced trauma in a relationship will attest to the fact that emotionally and psychologically recovering from any form of abuse is a tough road, and it is vital to treat yourself with extra kindness.
Having gone through this journey myself (and still working my way through some of the long-term fallout), I learned the hard way that not taking care of myself only made the healing process more difficult. When you have finally taken the extremely brave step of leaving the abusive situation, here are some methods of self-care to consider as you reclaim your life.
1. Therapy 
I'm a huge advocate for therapy in general, but if you're getting out of an abusive relationship, I can say that professional help will be a game changer for your healing process. We need to rely on a network of family and friends during this process, for sure, but someone who is experienced in dealing with trauma, partner abuse, or other mental health issues you might be working through (like panic attacks, low self-esteem, or depression) can be immensely helpful.
If you're in a tough spot financially because leaving the abusive relationship has left you looking for a new home or job, don't be discouraged. Lots of therapists are willing to work with clients on fees and payments. You also might be able to find sliding scale or free counseling services through local counseling centers.
2. Get A Massage
Touch can be comforting and very soothing. If you're able, getting a massage after getting out of an abusive situation can help to calm and relax you during a stressful time. If the relationship you left was physically or sexually abusive, you will have to gauge if you're comfortable having someone you don't know touch you. I found that massage really helped me to trust people and feel vulnerable but safe at the same time. If you don't think you'd be OK with having a massage therapist work with you, see if a friend will give your shoulders a little rub, or experiment with self-massage.
3. Give Meditation A Try
Meditation is a wonderful tool that can bring a lot of peace to your life after only a short time of practicing. There are lots of apps (like Calm and Headspace) that will walk you through quality meditations to help you relax, build confidence, or even help you sleep. Setting aside just a few minutes every day to center yourself and practice mindfulness will make a big difference.
4. (Slowly) Rejuvenate Your Social Calendar
Oftentimes, being in an abusive relationship means that we become isolated from our friends and families. It might be hard at first to start going to social events and spending quality time with friends, but it's important to be surrounded by people who support you and treat you with compassion. It might take a little while for your social life to be normal again, so don't pressure yourself to rush, go as slowly as you need to.
5. Treat Yourself
Go ahead and treat yourself to a fancy meal out with friends, a new piece of art for your home, or buy whatever little luxury item you've been eyeing for a while. Buying things is never going to heal anyone's heart, but allowing yourself to have a little something that will bring you joy is a good thing to throw into the mix.
6. Find An Activity That Feels Empowering
For me, this activity was riding a bike. I'd yet to ride a bike in my new hometown of Chicago, and a few months after I left my abusive partner, I hit the road on a vintage Schwinn, and the experience did wonders for my self-esteem and confidence. For you this might be yoga, knitting, rock climbing, or learning a new musical instrument. Anything that makes you feel good about being you, and helps restore your sense of power and ability to self-actualize will be a great step in the right direction.