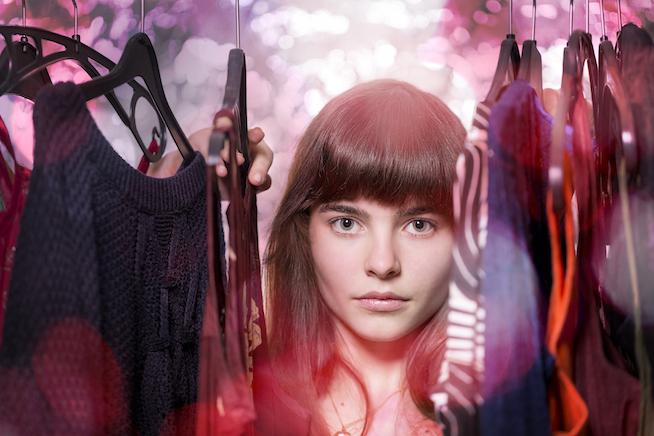 Utilize these tips and you'll be calling yourself a budget fashionista in no time!
Upgrade your accessories, upgrade your closet—it truly is that simple.
Revamping your wardrobe can be a costly endeavor, but if you know where and how to look, overhauling your closet can cost a lot less than you might think.
Follow these tips and tricks to spruce up your style and rework some of your old pieces.
1. Buy New Clothing At The End of The Season
While you might not get to wear them immediately, shopping for items at the end of peak season can save you tons. Once you have those options, you can easily transition into the season when it comes back around next year.
Don't forget that you can always use lighter spring and summer clothes as layers in the fall and winter. That means you can pull quadruple duty out of one item — no matter what season it is.
2. Thrift Stores Are Your Friend
I will put this out there: Thriftin' ain't easy.
But if you are blessed with an eye for diamonds in the rough and can handle hours of sifting, this is your best bet to improving your closet without shelling out hundreds of dollars. Vintage and used clothing store chains like Buffalo Exchange are known for their designer pieces, and you can find some big name brands for astronomically low prices.
It takes some patience — and you have to block out the ew factor of wearing something someone else has lived in — but if you can master those two facets, you're golden. When it comes to thrifting, location plays a huge factor. Head to thrift and consignment shops located in wealthier areas to check out the clothing cast off by the 1% and you could see yourself walking out with some like new fancy duds for a fraction of the original cost.
You need money to buy new clothes at the thrift shop — why not also make some off old items you hardly wear? If you have designer pieces, many thrift stores will take them off your hands. You won't get anywhere near what you originally paid, but you'd get a lot more than you would have if you just let your old clothes collect dust in your closet.
One caveat to this piece of advice, however: If you can, always choose to swap clothes instead of getting cash. Thrift stores will offer ridiculous price changes, like your choice between $100 in store credit or $12 in cash. Take the store credit in this situation, I beg you.
3. Take a Lesson in Layering
Sometimes all we need to do is look at our clothing with fresh eyes. Google is your friend: Check out blogs that show you how to liven up any old item from the back of your closet by mixing, matching, and layering.
Maybe it's throwing that chambray over that club shirt you swore you'd never wear in daylight, or even a short skirt under a long, sheer peasant skirt.
Get creative, and you'll be surprised with the outfit options you didn't even realize you had!
4. Use Accessories to Your Advantage
Upgrade your accessories, and upgrade your closet — it truly is that simple.
More often than not, it's the accessories make the outfit: Layered necklaces can add that bit of va-va-voom to any casual outfit; a classic watch is both elegant and practical; and don't be afraid to embrace those waist-accentuating belts!
Try experimenting with accessories you might not have considered before — most of the people who say they can't pull off a hat haven't found their perfect fit. The list of accessories you can try never ends: sandals, sunglasses, scarves, oh my.
Even your cell phone case adds something (or doesn't) to your outfit. Grab a sleek version from Touch of Modern to go with your new look.
5. Look for Timeless, High-Quality Pieces
Sometimes it's worth it to shell out a little more for those pieces that will last you a long time. Invest in timeless clothing items that will remain in style for years to come and whose fabric isn't going to fall apart the second time you wear it. Think a classic bomber jacket, some softer-than-butter V-necks that can be dressed up or down, or black boots that will work with any outfit.
If your fashion instincts aren't the sharpest, just head to social media for some clothing inspiration. You're sure to find some outfits you adore, and you can work on locating the most budget-friendly versions of those pieces.
Utilize these tips and you'll be calling yourself a budget fashionista in no time!