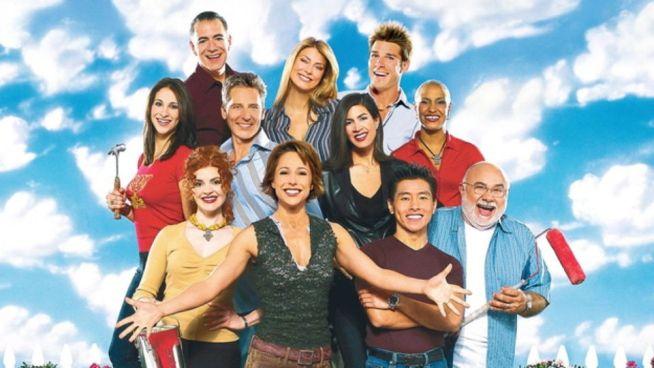 Oh Paige, you just get me...
1. Dr. Cradic. I went to a chiropractor a few times before getting knocked up, after years of injury. But then I was six months pregnant and had this persistent knot under the edge of my right shoulder blade. That's when I met Dr. Cradic. He said seven sweet words to me in his dinky office; words I haven't forgotten more than 10 years later: "You don't have to be in pain." Frankly, I think I assumed pain came with the territory of having a baby. For the next three years, I visited Dr. Cradic twice a month. He made me laugh. He gave me hope in parenting. He wore jeans nicely. Mostly, he balanced out the joints and muscles that were all out of place from holding a kid basically all day, every day. But on that first visit, I could have kissed him.
2. Ray Nagin. Yes, the former New Orleans mayor who now has a criminal record. Let me explain: It was August 2005. Hurricane Katrina. My first child was born two or three weeks later. I may have been slightly hormonal. Sitting on my couch, annoyed at all the television coverage interrupting my usual programming, I saw this man I didn't know at all. A man who had my preferred hairstyle on men of a certain age. He was passionate, angry, and protective. It was kind of hot. 
3. Paige of Trading Spaces. So perky. So full of energy. Home improvements? Nesting? Remember, I'm pregnant. She's generally not my type, but I couldn't get enough of her while growing a baby. I'm embarrassed to admit that I even bought bad design books just to get more Paige.
4. Robert Barnett. Having a thing for your obstetrician is more common than I realized. This person takes care of you, listens to you, and gets pretty intimate with you. By the time I got pregnant, I'd been trying for a lot of years. It was a giant surprise (which is a story for another day). Dr. Barnett had been with me for a lot of the journey. He was so much nicer than any other lady-bits doctor I'd ever seen, and we connected right from the very start (Very little of my love for Dr. B came from his resemblance to the actor Hill Harper. Really, I swear. But it didn't hurt...). I realized I had a serious crush when I loved his comments on my giant, tan belly from a summer of swimming. 
5. The whole staff of Las Palapas. There's a Baja-style taco joint near my house. The only thing I craved during my pregnancy was fish tacos. After a while, the motherly women working there started to seem like my real mother(s). One night, after an early meal of tacos, the manager came over. "We'll be open till 11 if you need to come back," she told me. I felt an outpouring of love for this woman who could fulfill my needs like no one else.