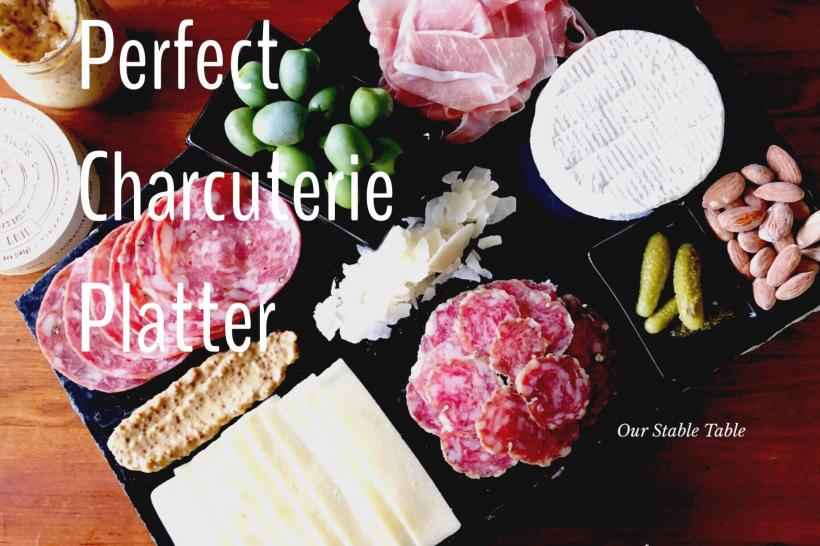 The ideal meal for when you are so done with cooking. (Image Credit: Our Stable Table)
Charcuterie. Have you heard of it? It's not new food, but it's a relatively new trend that has emerged on the food scene in the last 10 years or so. Since then, there has been a revival of handcrafted meat products, complete with new flavor combinations and the oft-used labels of artesian and organic.
But if you come to my house on a Friday night, you will find what my bestie refers to as Pig Dinner. Pig Dinner (PD for short) is the term we use for crafting a meal entirely of the ready-to-eat contents of one's fridge. Unironically, it ends up being a primarily pork-based dinner. Nothing that needs to be re-heated, nothing that needs to be cooked makes it onto the plate. Which means salty meats and flavorful cheeses are the things our fingers reach for and put on a plate.
Over the years, PD has become a slightly fancier version of itself. For my birthday, my husband gave me a fancy soapstone charcuterie tray. We have discovered a pate that we truly love to spread on thin crisp bread. We found just the right pickled things to cut the richness of the cheese and meat, and mix things up with sweet mustard and spicy olives. If we have people over, we slice up some celery and cucumber and break out some hummus with olive oil and paprika as garnish.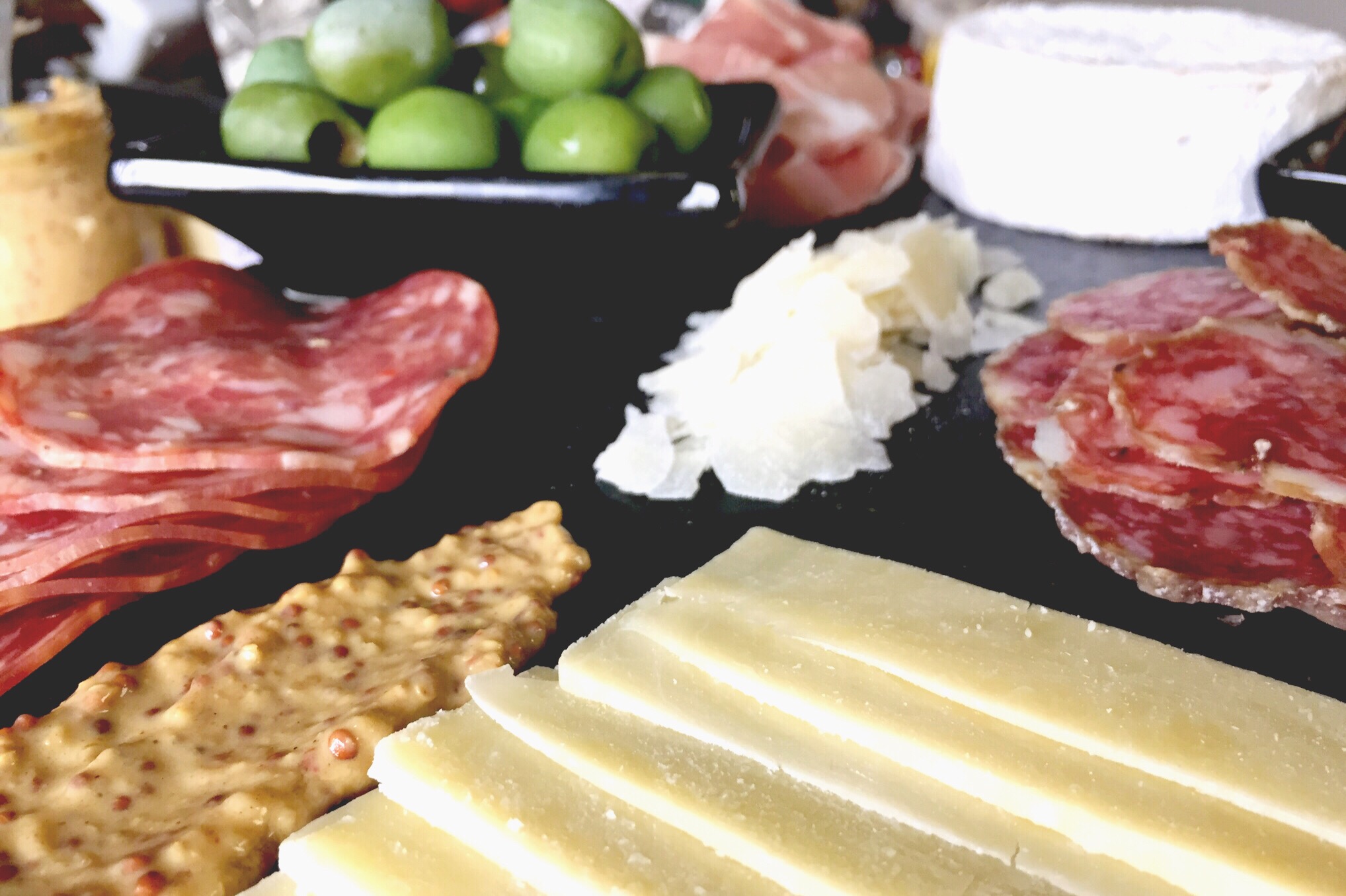 Ingredients:
3 meat choices - proscuitto, hard salami, pate, sopresetta, etc. Diversity matters here, just as it does everywhere else in life.
3 cheese choices - brie, camabert, blue cheese, cheddar, gruyere, shaved parmesan or asiago. Stick with a hard, medium, and soft bodied cheeses. Diversity. Again.
Nuts
Olives
Pickles
Whole grain mustard
Directions:
Get your fanciest platter. It's fine if you don't have one. You can use a plate and a serving tray. It's okay if you don't have a serving tray. You can put it on a table and it will be fine. Maybe a little gross, but okay.
Artfully arrange all of your components. If you need help deciding how to arrange your meats and cheeses, no worries. I've put together a handy video below.
In case you are curious, I used the following ingredients:
Spicy Sopresseta
Prosciutto
Black pepper and garlic hard salami
Triple Cream Brie
Organic White Sharp Cheddar
Shaved Parmesan
Castilian Green Olives
Cornichons (tiny pickles)
Sprouted Almonds
Bavarian-style sweet mustard
Not pictured: Crusty baguette
The great thing about this is you can make it as fancy or purely functional as you please. Perfect for a night in with your partner, a family meal, or a party full of friends and family. Pig out!