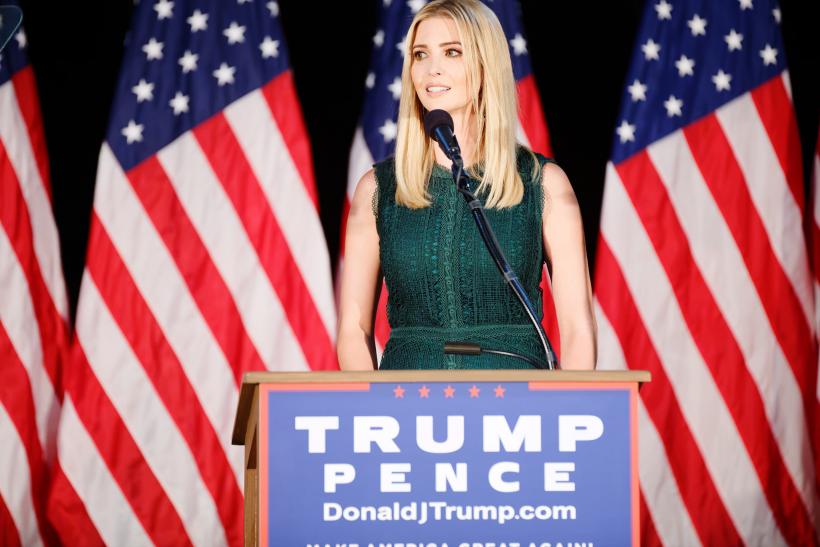 Ivanka won't be trying to sell you a $19,000 necklace anymore. (Image Credit: Flickr/Michael Vadon)
First Daughter and fashion mogul Ivanka Trump's company announced this week that it will be discontinuing her eponymous line of fine jewelry.
The accessories got a lot of attention after a TV appearance where Ms. Trump wore one of her own bracelets that turned out to be priced at over $10,000. That resulted in a lot of mocking on the internet and she hasn't seemed as excited to show off the pieces from the collection since then.
The spendy, sparkly jewelry collection has primarily been available at high-end jewelry stores, making it a more exclusive — and expensive — product than her clothing lines. Earrings in the collection average about $2,500, and necklaces can run you $19,000.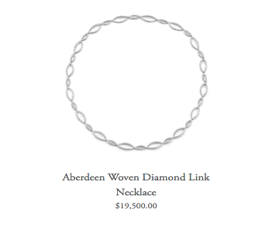 The decision to wind down the super-fancy collection and expand her less costly "fashion" jewelry line is rumored to be part of the Trump family's push to make themselves seem more in touch with non-billionaire families. "As part of our company's commitment to offering solution-oriented products at accessible price points, we have decided to discontinue the Ivanka Trump Fine Jewelry collection," company president Abigail Klem said in a statement.
I wonder if by "solution-oriented" they mean that Americans will need to start setting money aside for the post-Obamacare era when insurance will get to be more expensive for a lot of people. According to the Congressional Budget Office report analyzing the GOP plans for changing the health care law, a 40-year-old making $26,000 can expect a doubling of their health insurance bill, and a 64-year-old at the same income will find themselves facing premium costs that are nine times greater than their current insurance costs. No room in the budget for $2,500 earrings when you face life and death spending choices like these!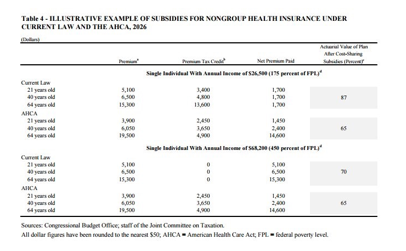 If you do want to look pretty on your way to the emergency room — because that's the only option you have for medical care after being priced out of the health insurance market by Congress — you can still buy low-cost jewelry with the Trump name on them. Stores like Lord and Taylor will sell you a $42 Ivanka Trump necklace, or $28 faux pearl Ivanka Trump earrings. 
As for the affordability of health insurance, well, that's up to Ivanka's dad.
---
Header image: Flickr/Michael Vadon