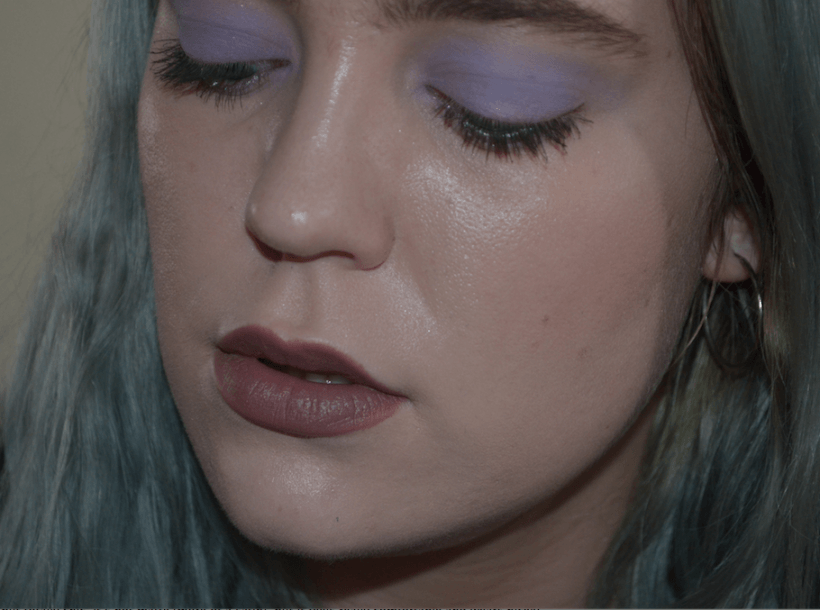 Let your lips do the talking, no words required.
In life, there's not much I love more than a good bitch. I'd take a mean, hilarious person over a "nice" bland-y any day of the week. I hate the pernicious assumption that to be female is to be sweet, selfless, and accommodating above all else. Being generally compassionate is one thing; being forced to be consistently warm and approachable is another.
Sometimes, you want to be unapproachable, intimidating, and even a little bit scary. And lucky for us all, makeup is one great way to do that.
The phenomenon I'm talking about today is something I'm terming "bitch-lips." These are lipsticks in shades that would make a sleazy man think twice before commenting on your lack of smile. After much careful experimentation, I've discovered that the best color options for the job are generally of the cool 'n' dark variety. I don't know why, I'm not a color theorist. I'm just a bitch. Or at least, I am really skilled at makeupping like one.
Here are a bunch of bitch-lip options, all deceptively cheap (broke bitches are, after all, bitches nonetheless), and in all lip formulae.
First — a liner. The best I've found for this purpose is the Rimmel Lasting Finish 1000 Kisses Lipliner Pencil (and breathe) in Cappuccino. It's an amazing, grey-ish/purple-ish toned brown, in a soft, waxy formula that feels comfortable but lasts for ages. For a real '90s bitch look, apply it to your mouth perimeter and team with a shimmery nude gloss. Think Kim Mathers. I prefer it blended over my whole lip area with a touch of balm, for comfort and shine.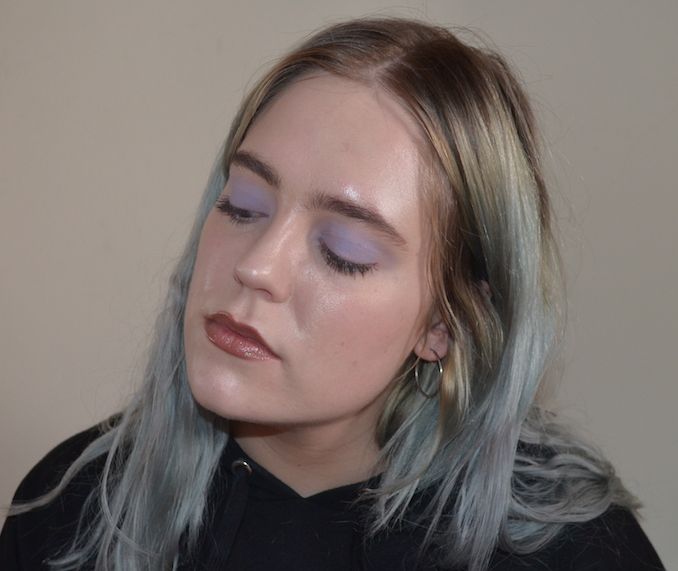 I have two conventional, bullet lipsticks for your consideration. The first is the (misspelled by Maybelline, and not by me, the consummate professional) Maybelline Loaded Bold in Gone Griege. It's a MAC-Stone-esque type of shade — a nudey brown with a whole bucketload of added grey. It makes you look a touch corpse-y, but totally chic. It's not matte (more of a satin), but it feels really comfortable and wears nicely.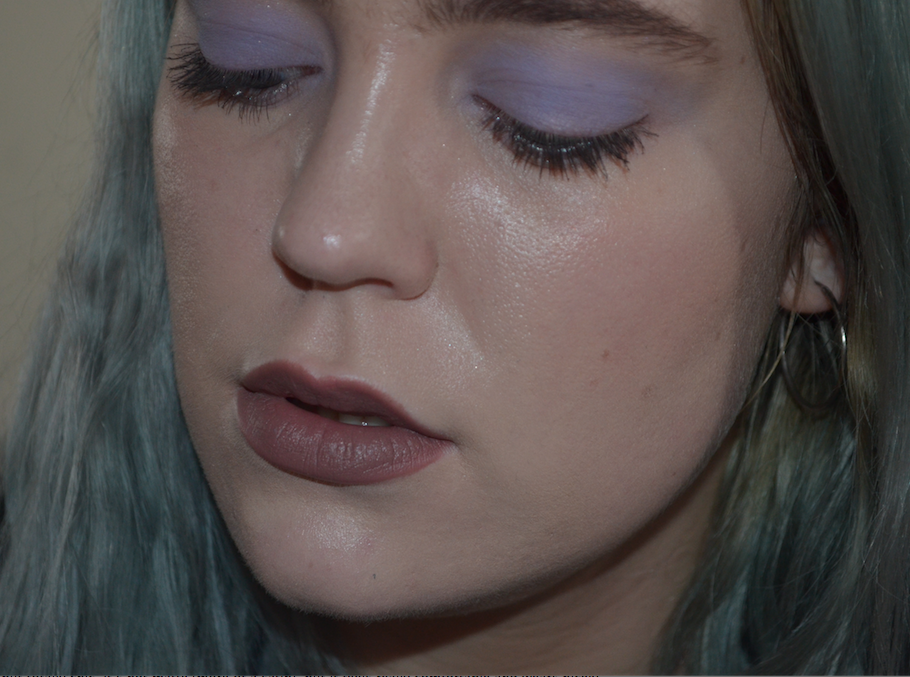 My other option is a warmer, brownier brown: the Wet 'n' Wild Megalast Lip Color in Mocha-licious. I've always thought of this as a cool-toned brown, but when held up to my other, bitchier lipsticks, it kind of comes off warm and brick-y. It's still totally gorgeous — a kind of retro take on the modern bitch lip. Also, these lipsticks are $2 and completely one of the best formulas on the market. They're super matte, so application can be a bit draggy, but once they're on they barely budge. And when they do, they fake instead of cracking or (*shudder*) peeling.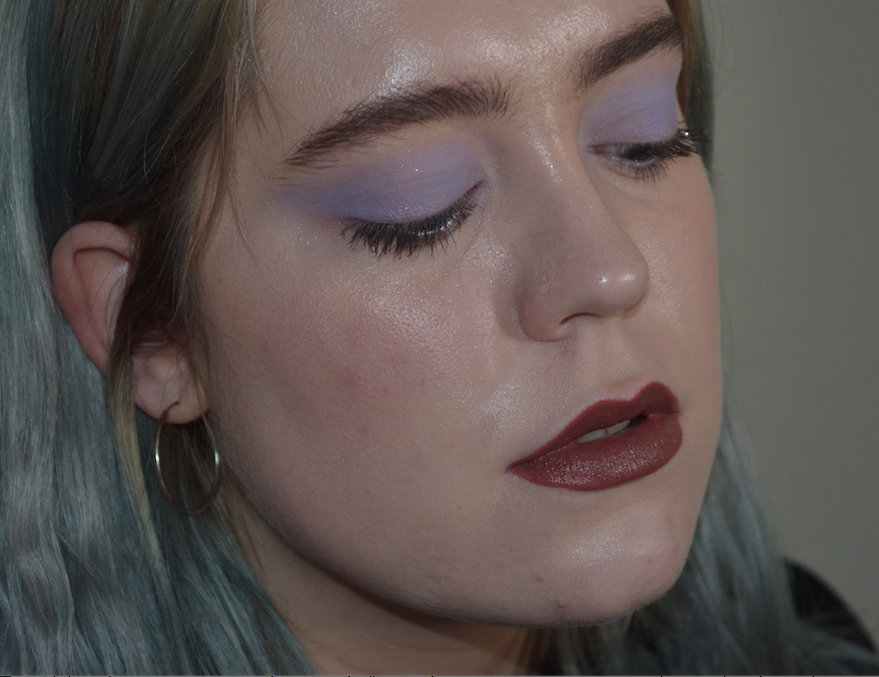 Speaking of cracking and peeling, let's talk liquid lipsticks! No, I'm kidding, I'm kidding — these ones don't do that, because if they did I would never recommend them. Cracked, peely looking color is unacceptable, most particularly to intolerant bitches.
My first rec is the coolest and purpliest of the bunch — the NYX Lip Lingerie in Embellishment. I bought this because I was fed up of mixing pinks and greys and browns to achieve this elusive shade of bitch. It's truly perfect to me. I don't loooove the formula, but I can work with it. Here's how: I apply one thin layer across lips, then press the formula in using a clean finger (preferably the middle one for full bitch-effect). This stops it gathering around the lip line, and also helps it meld into the actual lip, making the whole effect more pillowy. Then, apply another thin layer to the lip centre, and press again. You should get full opacity of color without the unappealing "layer-of-paint-sitting-on-my-mouth" look.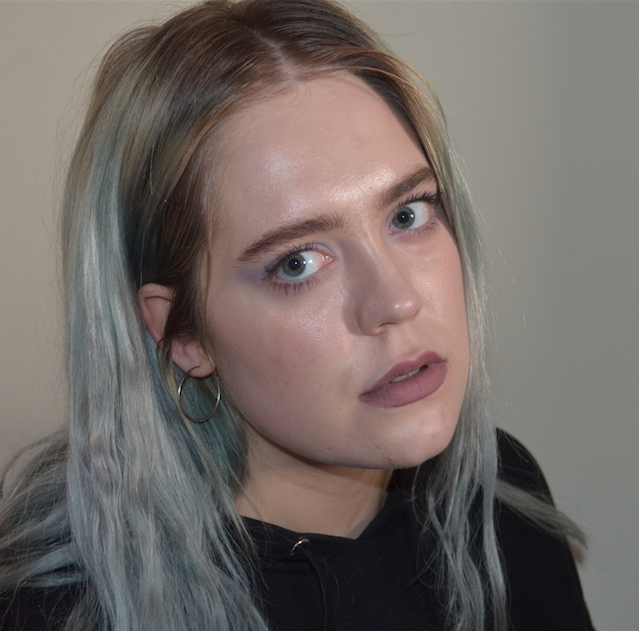 Finally, my most intimidating option of all — the ColourPop Ultra Satin Lip in Marshmallow. It's described on their site as a "grey lavender," but on my mouth it pretty much reads straight up gray. And, in a way, isn't gray the coolest nude of all? For those unwilling to go full corpse, just apply a little bit and sheer it out with a lip brush or finger, as I did here. The effect is more nudey-lilac and generally more "wearable" (although "wearability" is an evil social construct). These Ultra Satin Lips are pretty ace — they have great longevity but don't fully dry down, meaning they're much more comfortable and flattering on the mouth.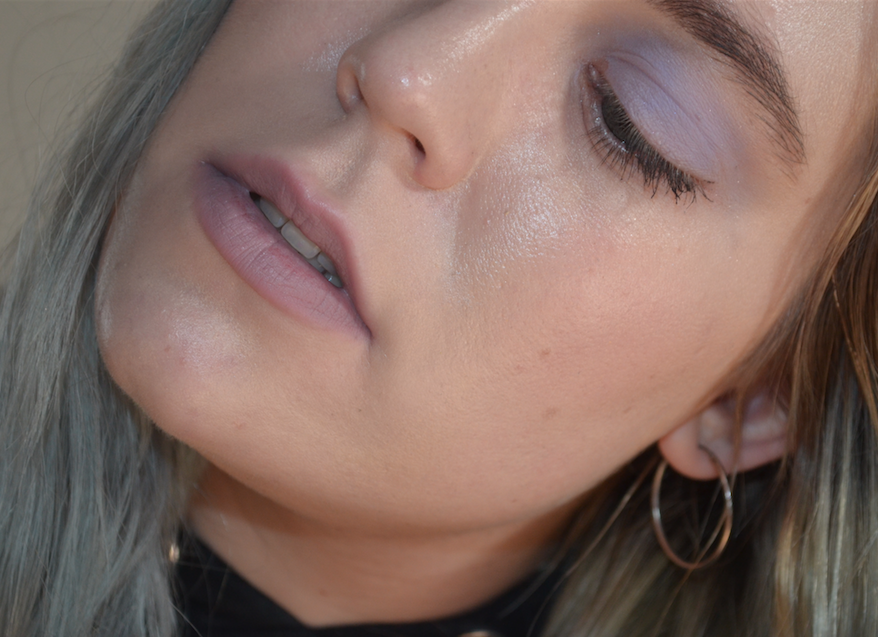 You now have an abundance of tools to go out and scare the bad guys. Don't suffer fools lightly: a slick of one of these intimidating colors combined with an eye roll is response enough to any bullshit you encounter. Dress for the job you want, right? And in this case that job is Being In Total Control of Herself.