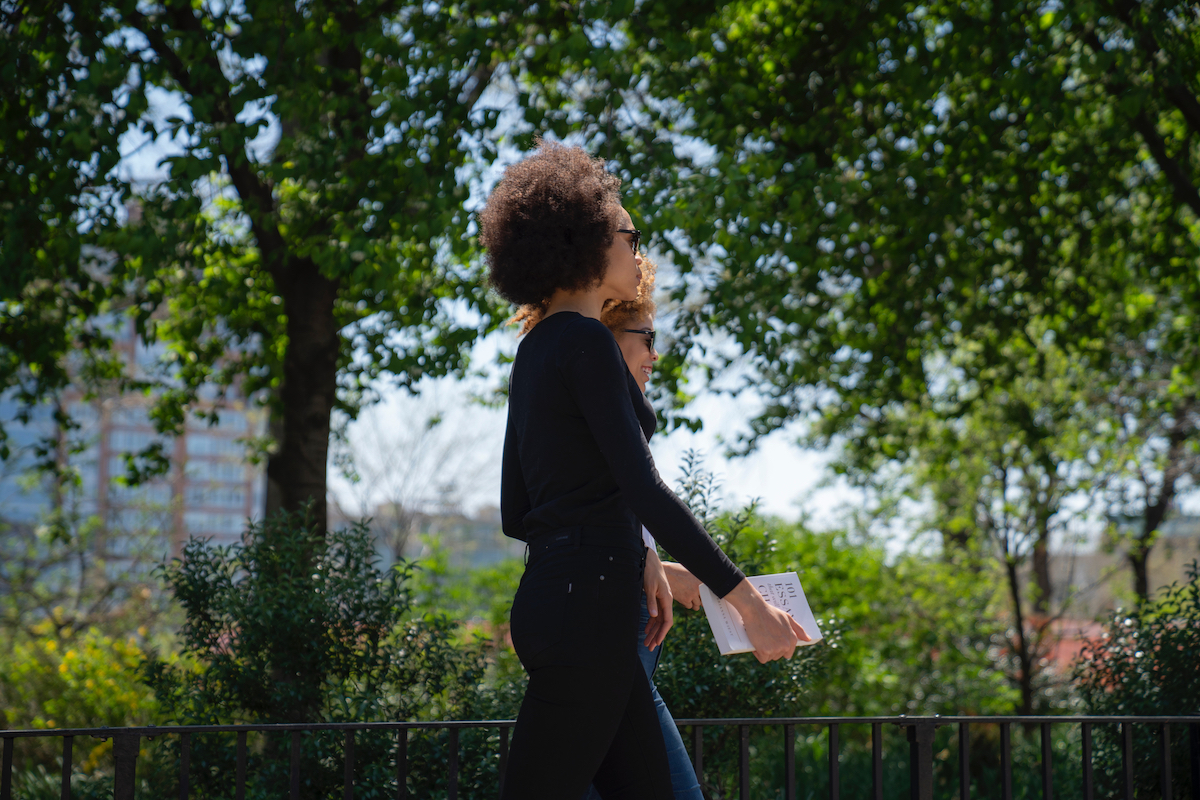 Photo by Thought Catalog on Unsplash
This article by Heather Taylor first appeared on Fairygodboss and has been republished with permission.
---
Does anyone else feel like it's tough to make new friends once you get older? You're not alone in that feeling. According to a recent survey from social planning website Evite, the average American hasn't made a new friend in five years. 
What's holding everyone back from establishing new friendships? The survey reveals that 42% percent of adults struggle to make friends because they're introverted or shy. Additional barriers to friendship include the feeling that everyone already has a friend group and doesn't need new members in it. There's also an aversion to finding new friends at bars, a space that Evite notes many people choose for socialization.
However, this doesn't mean adults have given up on making friendsentirely. 45% of individuals surveyed noted that, if they knew how to do it or had more opportunities, they would go out of their way to establish new friendships. With this many people ready to make new besties, what do they need to do and where should they go to find great friends?
1. Join an extracurricular activity.
Piera Pizzo is an Evite Party Specialist who notes that 25 percent of individuals surveyed by Evite made friends when they participated in extracurricular activities. Think signing up for Pilates class and attending book clubs over the traditional happy hour outings. The warm months are the perfect time to take advantage of extracurricular activities that take place in nature. Join a hiking club or sign up for week-long yoga retreats to take advantage of the great outdoors and hang out with new groups of like-minded people.
Feeling kind of nervous to go it alone? Pizzo recommends grabbing an existing friend or family member to take with you for the first few outings. 
2. Sign up For meetup.
At The Solo Coach, Rebecca Sutton is a personal coach who specializes in helping solo individuals achieve a life filled with happiness and balance. Eight years ago, Sutton moved across states and struggled to make, and meet, friends in a new location. 
Her advice? "You really have to put yourself out there." 
Sutton strongly advises signing up for Meetup, a site where you can join local groups to meet new people or try new things. She followed her own advice, and immediately got in on meetups for singles, networkingand women where she was able to make acquaintances and some actual friends.
3. Don't overlook coworking spaces.
Many adults make new friends at their jobs, but what if you work remotely or as an entrepreneur? If you live in a major city, try exiting your home office entirely for a coworking space. 
Transitional Life Strategist Randi Levin recommends joining co-working spaces that have a social scene. The Wing, a work and community space for women, offers events to pop in on, like cooking classes and discussions on hot topics like self-care. Levin says that at co-working space, you'll find more than a place to work. You'll discover plenty of like-minded people, intelligent conversations and opportunities to connect over professional and personal agendas. 
So, how do you know someone you met will be your new BFF?
We've given you tips on where to go to find new friends. Now comes the tricky part. How do you know your new pal isn't a fair-weather friend but one that can be part of your inner circle? Sutton believes that women often go through a honeymoon stage in friendship. 
"You meet another woman and hit it off as friends. There's so much in common, so much to talk about it and it just keeps getting better!"
Once the initial honeymoon high has worn off, Sutton recommends giving your newfound friendship together plenty of time and balance. 
"Ask yourself if you are losing steam interacting with them or is it feeding your soul? Are they still the person you thought they were when you first met? Why is that? Listen to your intuition and see what it says."
Pizzo strongly advocates that newfound friends don't delay when it comes to investing in face-to-face time together. 
"Whether it's a casual bi-weekly dinner with local friends or an annual trip for long-distance ones, take the initiative to make and set time for the people you value in your life," Pizzo says. "That time is even proven to make you happier and healthier, so there's no reason to wait."  
Don't despair if any newfound friendships turn out to be short-lived, either. Instead, Sutton recommends reflecting on how you met a nice person and enjoyed the pleasure of their company. 
"If your life goes in a totally different direction, then maybe the friendship will not serve either of you. But if you find that you can each happily support each other and grow together, it'll happen the way it's supposed to." 
---