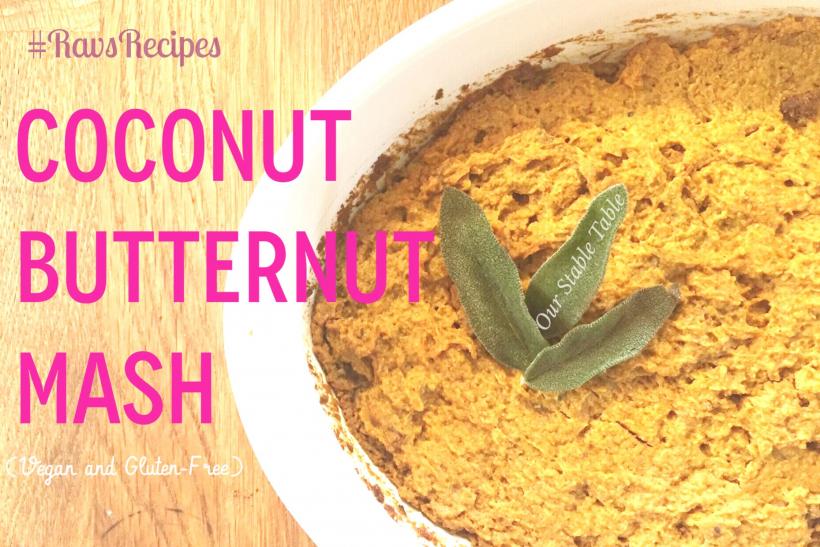 Coconut Curry Butternut Squash Mash Recipe!
We moved into a new neighborhood this year. This means that we have had to completely renegotiate our lives. We moved across the river, which is basically like moving to another state. New grocery stores, gas stations, parks, restaurants, coffee shops, etc. New EVERYTHING, including a new CSA. This new CSA is dead set on giving us all of the season's finest produce damnit, and they loaded it up with squash.
Lots and lots of squash.
What do you do when your CSA provides a glut of winter squash? You make soup. You make veggie bowls. Maybe you bake a pie or carve it and pretend that it's a pumpkin. You set some aside for holiday decorations and pretend not to notice when they start shriveling and dying. But mostly, you find one million different ways to cook squash.
I've been using this opportunity to test out my hand at different mashed squash dishes. Some might call them purées. I call them mash. Because I don't like to make things sound fancier than they are. Also, purée screams baby food to me, and if you feed this to your baby, more power to you. But this is meant to delight people of all ages, not just those without teeth.
Coconut Curry Butternut Squash Mash
Ingredients:
1 lb roasted butternut squash, cooked until very soft
1 can pumpkin purée (easy to make, but a little more time consuming than opening a can)
1 can coconut cream, heated
2 Tbsp butter, ghee, or non-dairy equivalent
1 Tbsp or more curry powder
1 Tsp cinnamon
Salt and pepper to taste
Directions:
Take your various cooked squashes and put in a bowl. Add coconut cream, butter, spices, salt and pepper, and beat with electric mixer until soft. I like to use the whip attachment. Taste the mixture now. If you want a little heat, add more curry powder. If you want to punch up the natural sweetness of the squash and coconut cream, at a bit more cinnamon. And if it tastes bland, add more salt.
Spoon batter into a small-ish casserole dish. Cover with a piece of foil and bake for 30 minutes at 350 degrees. Garnish with fried sage leaves.
Oh, you want to know how to fry sage leaves? It's simple. Fill the bottom of a small pan or skillet with1/2 inch of oil. Heat oil until hot, but not smoking. Drop sage leaves in for a minute or less, and remove from oil. Blot excess oil on paper towel and sprinkle with a little salt.
---
Related: