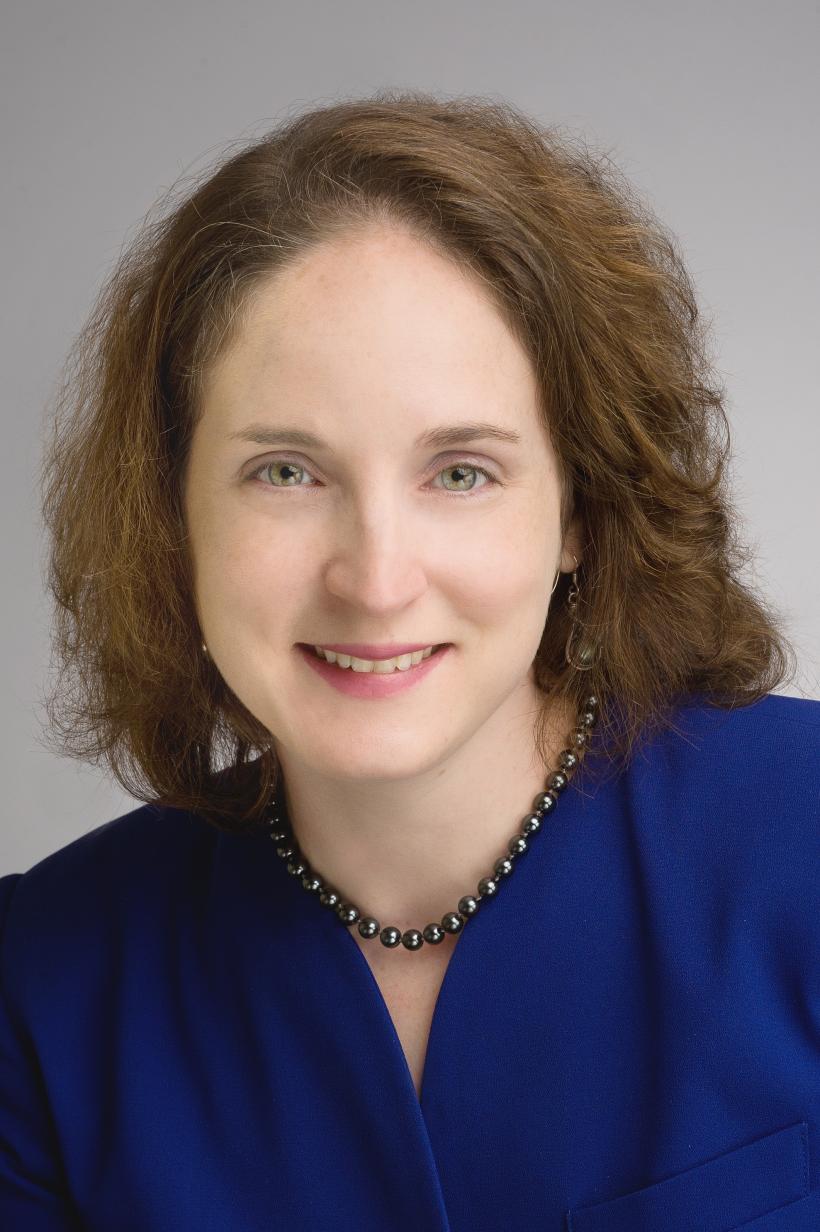 Alexandra Levit practices what she teaches; the acclaimed workplace expert, author, speaker, columnist, and consultant has built the kind of career she's helped countless others build for themselves.
A columnist for The New York Times who previously opined for The Wall Street Journal, Alexandra has authored the bestselling books They Don't Teach Corporate in College, How'd You Score That Gig?, Success for Hire, MillennialTweet, New Job, New You, and Blind Spots. She served as a member of Business Roundtable's Springboard Project, which advised the Obama administration on workplace issues. And she was instrumental in creating JobSTART 101, a free online course that better prepares college students and graduates for the challenges of the workplace, as well as a U.S. Department of Labor course that helps military veterans switch to the civilian workforce.
A well-known face and voice on NPR, CNN, ABC News, and in CNBC debates, she was named an American Management Association Top Leader for 2014, and received the prestigious Emerging Leader Award from her alma mater of Northwestern University. Alexandra resides in Chicago, Illinois, with her husband Stewart and their two young children; we caught up with her to glean some expert insights.
According to your website, your goal is "to help people succeed in meaningful jobs, and to build relationships between organizations and top talent." How do you define a meaningful job? Most people aren't even sure they're happy with their job . . .
I think meaningful work means different things to different people. Some want to feel that they are making a tangible difference in the world. Others just want to pay the bills so they can spend as much time with their families as possible. There is no perfect work situation, so every individual must carefully consider her own priorities and look for a fit that's "good enough" for a positive overall life.
You participated in Business Roundtable's Springboard Project, where you advised the Obama administration on workplace issues. This must have been quite the experience. Can you describe what it was like? What advice did you offer to Obama and his team?
In working with the Business Roundtable, I liaised with the U.S. Department of Labor. I was pleased that they wanted to focus on community college students, because these are the ones who often get lost in the "career preparedness" shuffle. My guidance was to put my most critical content about succeeding at a first job into a format for that these students could access universally and for free, and could digest in short bursts. That's how we came up with JobSTART101.org.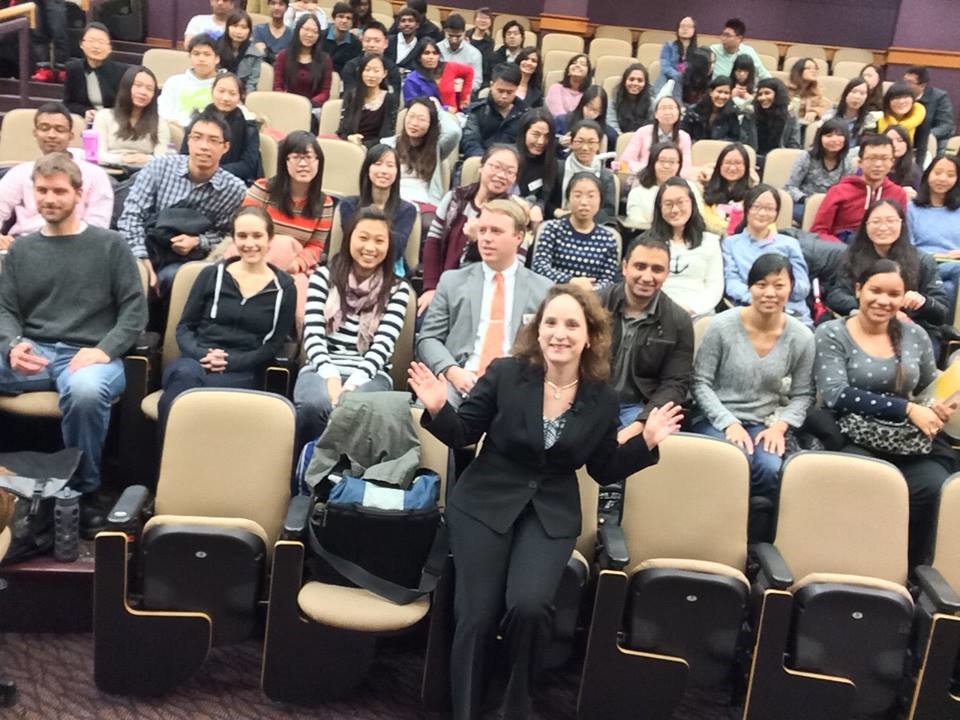 How do you manage your busy schedule? What's your time management mantra?
A typical day involves dropping the kids off at 8 am, working in my office by 9 am, and concluding by 5 or 6 pm. Sometimes, if I need to go the gym, an offsite meeting, or one of the kids has an event at school, I work fewer hours during the day and will resume after the kids are in bed at about 8 pm. During the days on weekends, I spend time with my family—doing activities with the kids and hanging out with their/our friends. I often work at night on weekends.
My time management mantra is that I try not to travel more than twice a month, and that if two things conflict, I prioritize what I feel is most important. For instance, I might miss my kid's Halloween party at school for a business meeting because Halloween parties happen every year. But I would not miss his first piano recital because that will only happen once.
What are some career tips you can offer to women just starting their careers?
My advice to women starting their careers now would be 1) Your first job will not be the be-all, end-all of career satisfaction. Instead of expecting to conquer the world, just make an intelligent first step that will allow you to practice transferable skills that will be helpful across a wide range of industries and roles, and 2) Understand that people's perceptions of you is more important than what you actually produce. Focus on making a stellar first impression in work relationships, and practice being assertive—or expressing your views while respecting those of others.
What is your next book about and when is it coming out?
I plan to write something in 2016. I published quite a lot of books in a short period of time, so I want to wait a bit before deciding on what to write next!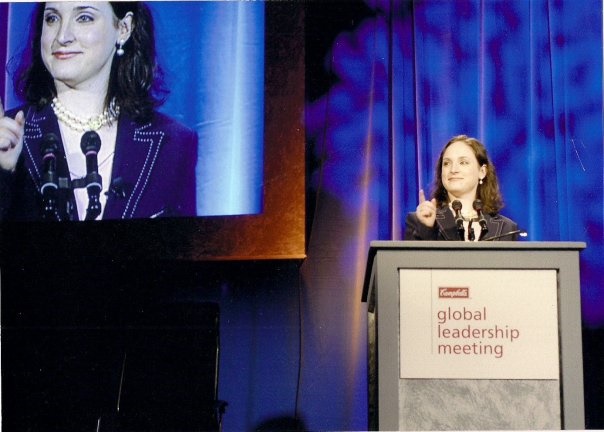 Losing a job is traumatic for any working professional. What's your advice on dealing with this . . . and bouncing back?
Give yourself a few weeks to grieve while seeking the support of friends and family, and then commit yourself to a new project—whether it's finding a new job, engaging with your network, or taking action to refresh your skills. Both for your personal and career health, the important thing is to do something so that you don't lose too much momentum.
It seems like everyone aspires to become a CEO or top executive. What is the one quality you often see in CEOs and top executives which makes them what they are?
This is an interesting point because I have observed, actually, that not everyone wants to be CEO. Some people just want to be part of the action and are content to leave the running of a company to someone else. However, among the CEOs that I have had the pleasure to meet, I've noticed that the most successful ones are humble. They recognize they don't know everything, and they are willing to admit mistakes and learn from them. They understand that one never stops learning, even when he or she has reached a top position.