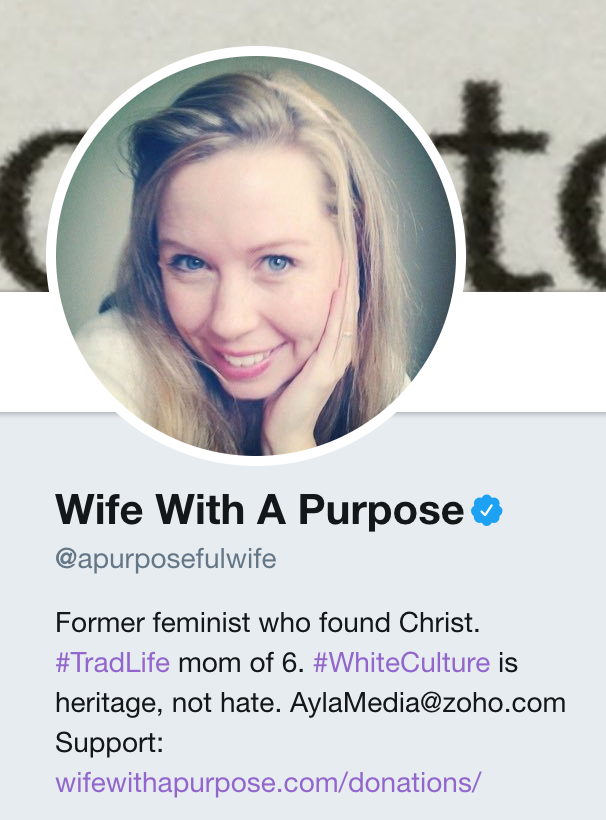 Wife With A Purpose
Today in, OMG You Are Totally Not Helping Your Church That Already Has A Rep For Being Racist: THIS LADY.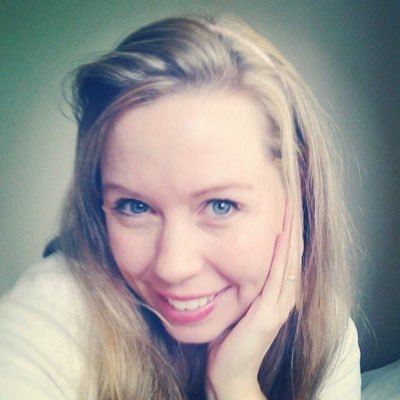 This is Wife With A Purpose. Her name is Ayla Stewart, though she takes many pains to hide that fact because, oh, I don't know, people might not have nice things to say to you when you are a white supremacist. I, on the other hand, believe it is VERY important to know the names of white supremacists, so to repeat for clarity's sake: her name is Ayla Stewart, aka Wife With A Purpose.
Wife With A Purpose's purpose is apparently being super racist.
She's not going to come right out and call it racism. She's going to try to wrap this bullshit all up in a cute cultural bow by calling it "White Culture" (that's the website, but don't go there because she's awful).
You know what "white culture" is? RACISM. I mean, it's not ALL racism. But there is a lot of racism. 
So, the Church of Jesus Christ of Latter Day Saints (one I used to be a member of, btw) recently released the following statement condeming white supremacy: 
It is with great sadness and deep concern that we view the violence, conflict and tragedy of recent days in Charlottesville, Virginia. People of any faith, or of no faith at all, should be troubled by the increase of intolerance in both words and actions that we see everywhere.
More than a decade ago, the late Church President Gordon B. Hinckley (1910-2008) addressed the topic of racism when speaking to members of The Church of Jesus Christ of Latter-day Saints. He powerfully and clearly taught this principle: "No man who makes disparaging remarks concerning those of another race can consider himself a true disciple of Christ. Nor can he consider himself to be in harmony with the teachings of the Church of Christ." For members of the Church, we reaffirm that teaching today and the Savior's admonition to love our neighbor.
Our prayers are with those who are suffering because of this intolerance and hatred. We pray for peace and for understanding. Above all, we pray that we may treat one another with greater kindness, compassion and goodness.
This isn't the first time the church has said some stuff about important social issues. I have called bullshit on them before. 
But that's not the point. 
The point is, they said something nice, responsible even, and this lady got all sadmad-butthurt about it because she wants her "white cultuuuuuuuuree."
EVER HEARD OF A HISTORY BOOK?
WELL SHE MADE HER ACCOUNT PRIVATE SOOOO. Here's a screenshot.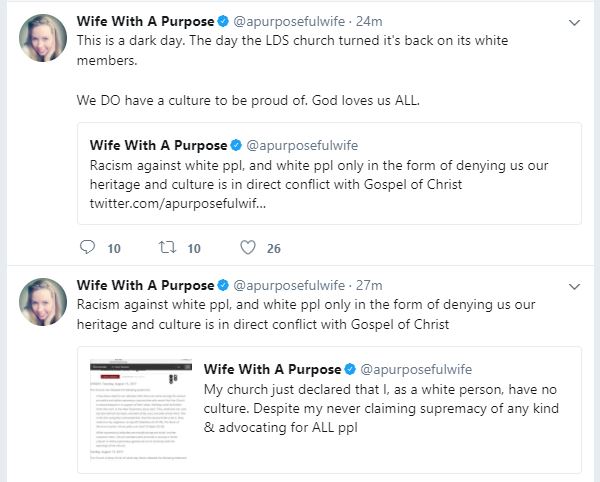 "THE LDS CHURCH HAS TURNED ITS BACK ON ITS WHITE MEMBERS." 
YOU GUYS, 86% of Mormons are WHITE. Black folks are repping at a solid 3% and Latinos at 7%. The rest? OTHER. Whatever that is. 
I think your "culture" is okay. Pretty sure your "legacy" is going to be just fine.
There is no 'culture' in hate, there is no 'legacy' in simply being white.
Our legacy is the love and compassion we will leave behind.