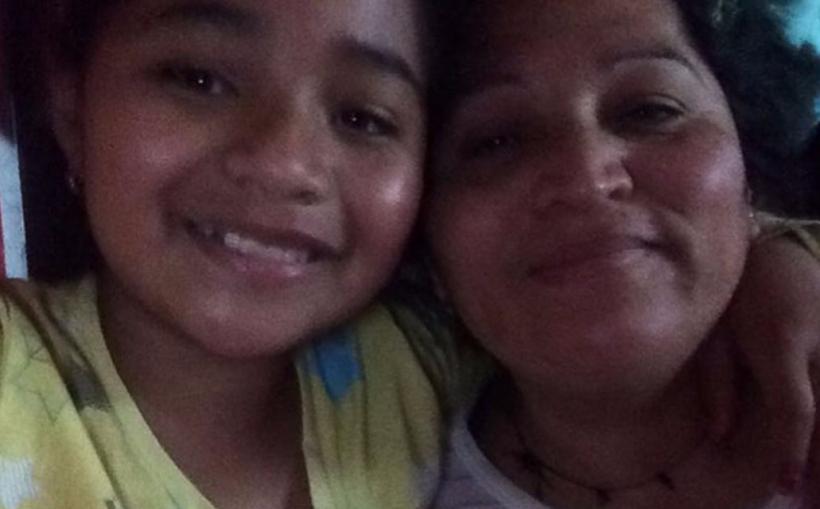 Anabel and her daughter. Anabel is currently being held in California awaiting deportation at an Immigration and Customs Enforcement (ICE) Detention Center.
This story is personal. Although I did my due diligence and researched the facts and stats, this piece relies heavily on personal experiences. I want to be completely transparent and use my voice to make a statement about a very sensitive subject, deportation.
---
On a recent phone call, my best friend of twenty years told me that her aunt was getting deported. Nataly and I grew up in apartment complexes across the street from each other. Her aunt Anabel lived in the same complex as she did. From weekly sleepovers and family roads trips to LA, I felt like a part of their family. Dancing to salsa and merengue at her family's Christmas and New Years parties became an annual tradition. Shopping in the "Callajones" for prom dresses with Nataly soon became shopping in L.A.'s Fashion District once I moved to LaLa Land for design school.
Nataly is not only my best friend, she's my sister. Her aunt Anabel is not only my friend, she's my family.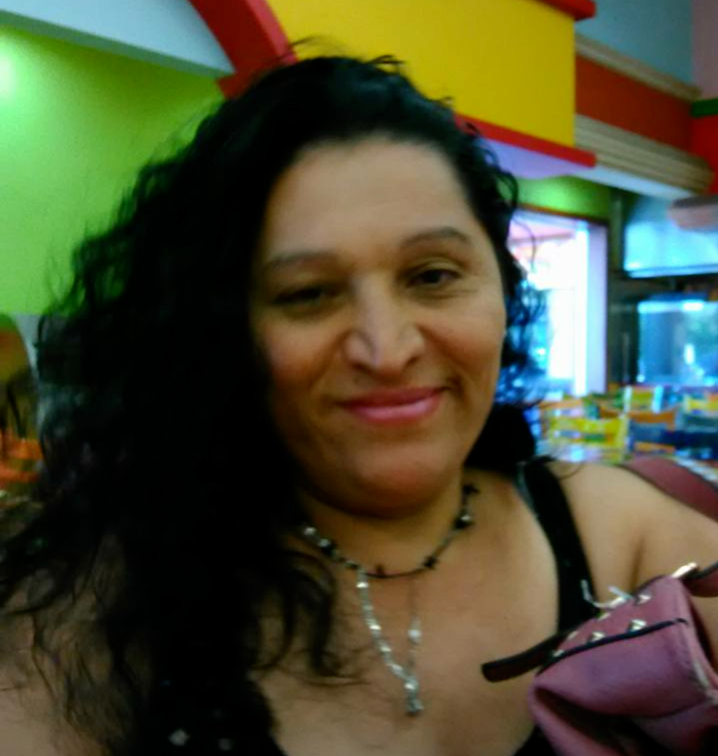 Unlike other stories making headlines, Anabel was in the country legally. She was granted Temporary Protected Status when she and her sister fled El Salvador in the late 80s. Because she does not have a Green Card, Anabel had to reapply for an Employment Authorization Document (aka Work Visa) annually. Still, Anabel has a social security number. She paid taxes and owned property.
A single mother of two, she worked full time in the laundry department at a retirement home. Like most of us, Anabel worked hard every day to provide for her family. To give them the things that she didn't have growing up. Also like most of us, she's not perfect. Anabel got a DUI. She drank, got behind the wheel, and rear ended another car. There is no excuse for what she did. She made a mistake that could've cost someone their life. Because of this Anabel is being deported.
I understand that my friend made a huge mistake, but my question is, does the punishment fit the crime?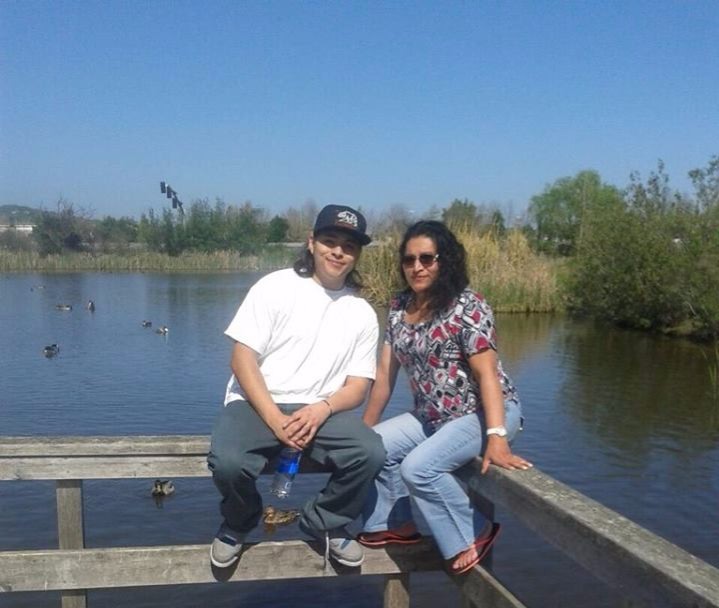 1.5 million people are arrested annually for drunk driving. Some of them serve time behind bars, some lose their license, some have to install an ignition interlock device. Anabel is being taken away from her children and most of her family who are legal U.S. citizens.
Because of her DUI, Anabel's work permit was revoked and she was arrested. She's currently being held in California awaiting deportation at an Immigration and Customs Enforcement (ICE) Detention Center. 
Trump and ICE
Under President Donald Trump, arrests of undocumented immigrants are surging by more than 30 percent. Trump's executive order called for the deportation of illegal immigrants who "have been convicted of any criminal offense," "have been charged with any criminal offense," "have committed acts that constitute a chargeable criminal offense," or "are subject to a final order of removal."
Since his inauguration to about mid-March, ICE has made more than 21,000 arrests. The President-Elect promised to build a wall and deport all of the "bad hombres" — but at what cost? The most devastating effects are evident in immigrant communities. People are afraid to seek medical attention or call Emergency Services for help because of the fear of deportation. These barbaric practices are reminiscent of Nazi Germany.
Not only are they tearing families apart, taxpayers are footing the bill. ICE uses a secret airline to remove people from the U.S. The repatriated are costing American taxpayers an average of $2,000 each. 
Anabel's American Tale
Anabel has been in the U.S. for over twenty years. She and her sister fled El Salvador in the late 80s during El Salvador's Civil War. The El Salvadoran Civil War marked 12 years of violence. From 1980-1992 over 75,000 civilians died at the hands of government forces. Because Anabel and her sister were able to find refuge in the US, I am able to call her niece Nataly my best friend and sister. Anabel had been trying become a lawful permanent resident for years. While she was granted Temporary Protected Status, Anabel was also petitioning to get a Green Card through asylum. Without asylum, Anabel had to pay the $500 fee annually to reapply for her Work Visa.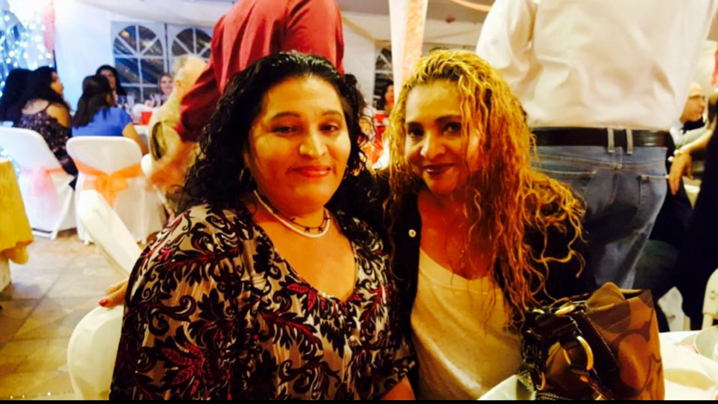 Since Anabel is not an American citizen, she does not have the right to a public defender. For the past three months, she's been locked up, only being able to communicate with her family via telephone. Her sister, Nataly's mom, has had to hire a lawyer for her and help take care of Anabel's 9-year-old daughter, who is currently in the custody of her father.
The Cost of Citizenship
Like most Americans, I was oblivious to what it really costs to become a citizen. Some people are quick to say "Immigrants need to get a Green Card and become U.S. citizens if they want to live in America." In most cases, Green Card holders wait many years before applying to become U.S. citizens, through a process called "naturalization." It took Nataly's family 15 years just to receive Green Cards. Then there was another 5 year naturalization period before they were eligible to apply for citizenship.
When applying for a Green Card, hiring a lawyer is required. The lawyer explains to the court why you should be made permanent resident. If granted, you will be able to permanently live and work in the United States. Still, you will not be able to vote, and traveling out of the country can be extremely complicated.
After receiving a Green Card you are eligible to apply for Citizenship. Because English is usually a second language, people generally hire a lawyer to help fill out the 30-page Citizenship Application. This usually costs $500 per applicant. 
Last year, my friend Nataly applied for her citizenship. After taking multiple days off work, driving for hours to collect different forms, and paying nearly $1000 in fees Nataly received her test date nearly a year after starting the process. Since Nataly grew up in America, she did not have to hire a lawyer to help her complete the Citizenship Application. And although she attended the same middle school and high school as I did and studied American History and Geography, she was nervous as hell to take the exam. But, three months later, she was officially an American Citizen. For many people who don't speak English as fluently as she does or didn't have the opportunity the attend school in America, the outcome is very different.  
The Aftermath
The heartbreaking truth of it all is that Anabel will be cast out of this country forever. Without having an opportunity to hug her children goodbye. Without getting the chance to thank her family and friends for supporting her through this horrendous time. Her children are two of more than four million who were born in the U.S. to at least one unauthorized parent. The only chance she will get to see them again might be when and if they have the opportunity to visit her in El Salvador, a country she hasn't called home in decades.
She'll be forced to start over without the love and support of her family and friends in a country that continues to be in the top five for having the highest crime rate in the world.
Sources: Statistic Brain.com, The Center for Justice & Accountability, Official Website for the Department of Homeland Security, All Law