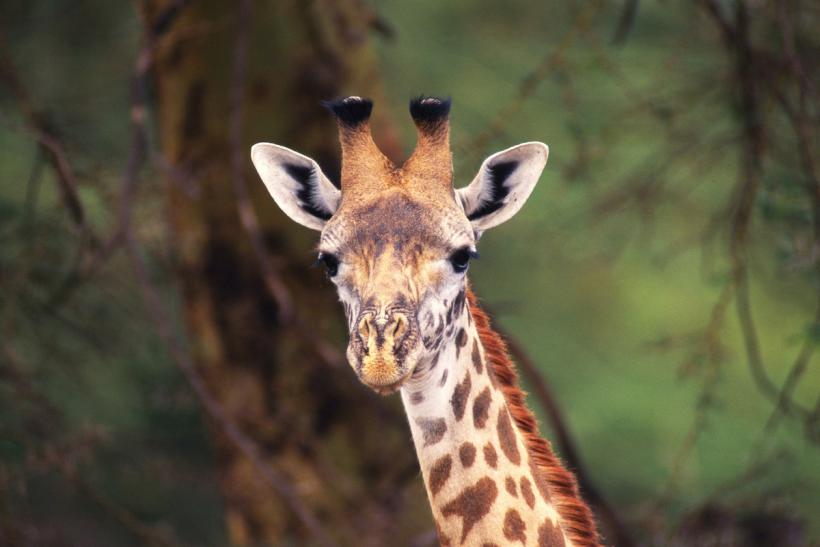 The weekend approaches and with it comes #FurballFriday! Today, I once again asked my kids what animal they'd like me to write about. Well, one kid. My son was too busy playing video games to answer. My 4 year old daughter was emphatic on the matter and said I should cover giraffes.
Clearly, she is a genius because giraffes have been a very big deal in the world of the internet this week. For one thing, April, a giraffe at the Animal Adventures Park in Harpursville, New York, is keeping everyone glued to a livestream while we wait for her to have a baby. For several days, the park has been running a feed of April's enclosure as we all wait for the new little baby giraffe to appear. So far, April is mainly just walking around and not giving birth, which is probably annoying to poor April. There's nothing quite like the end of pregnancy, when you just want to be done with it and get to the part where you have a baby. Maybe it's different for giraffes, but that's sure how I felt when I was pregnant.
Meanwhile, in Baltimore, the Maryland Zoo revealed the name of a baby giraffe born to mama giraffe Juma on February 6. The name was selected via Facebook poll. Zoo staff offered six choices Imara, Safara, Ruby, Opal, Willow, and Dottie. Over 20,000 votes were cast and the winning name was… drumroll… Willow!
Welcome to the world, Willow! You are adorable! We love you!