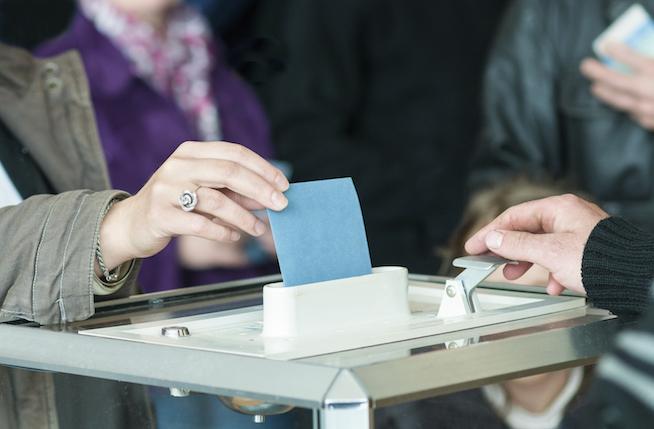 It's Election Day AND National Sandwich Day today and, somehow, I feel like these important two events must be related. You like voting and you like sandwiches, right? Whatever. The point is to go vote and get your sandwich on!
Election-wise, mid-term elections aren't generally the most exciting things in the world, and voter turnout is usually fewer than the number of people who actually watched the movie Glitter. That's too bad because local races are actually really important (even if they sound like a total snoozefest). Mayors, city council, school board, and even the dreaded assessor directly influence how your cities and towns are governed, including the type of education your kids will receive. Grab your coffee and your voter's guide and push through, intrepid voters!
This year, a few lucky voters won't have to struggle to stay awake while they vote. Some states are voting for pretty exciting stuff, like LGBT equality measures and legalization of weed, so even if your races aren't as exciting as theirs, The Washington Post has the rundown on which races to watch nationwide.
Voting works up a hearty appetite, so after you've done your civic duty you can hit up Subway for BOGO subs today only, or make your own sandwich using one of these tasty sandwiches as inspiration. My favorite sandwich is a gyro but it's hard to go wrong with sandwiches in general. Or voting. Unless you vote for the guy who wants you to get back in the kitchen and make him a sandwich.