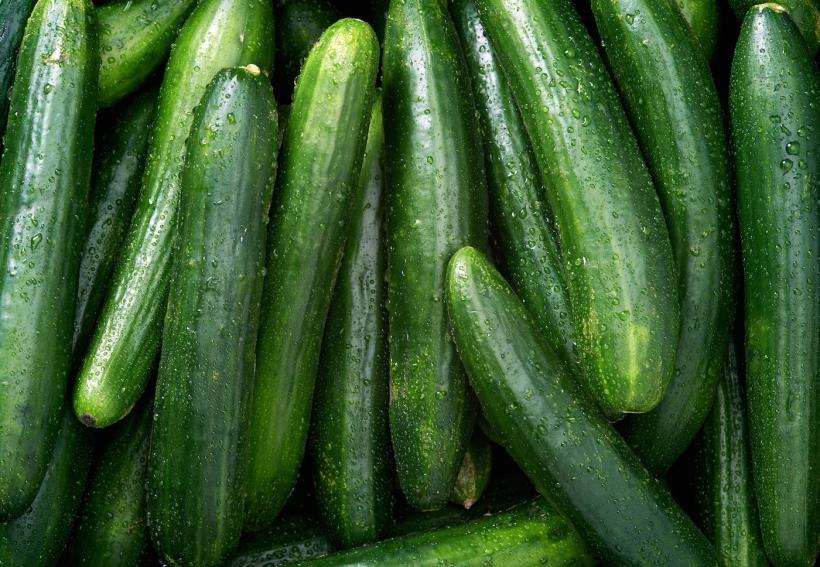 These cucumbers are a euphemism! Or a sex toy all on their own — your choice!
Because I am both lazy and lacking in shopping imagination, I am an avid subscriber to the kinds of fancy boxes of stuff that come to my door pre-selected and attractively packaged. I've had clothes, make-up, and meals shipped directly to me.
It's all the fun of getting new stuff without all the hassle of driving, parking, going into a store, experiencing sensory overload, and walking out with a bag full of items that closely resemble items you purchased the last time you decided to go shopping. Instead, you can outsource all of that and just get the fun part: new things!
One thing I had never considered outsourcing was items to enhance my love life. But, like I said, I do lack a certain level of imagination. Other people do not, hence Unbound, the sex toy subscription box!
Looking for something special for your wedding night? There's a box for that. Chocolate fan? There's a box for that. Trying to have hotter sex while pregnant? There's a box for that. Are you a lesbian or a gay man? There's a box for that. Are you into role-play and kink? There's a box for that. Want a new sex toy every month? There's a box for that. 
Most of these subscriptions seem to be geared toward couples but, as we all know, there's a lot of fun to be had solo with some good lube and an interesting vibrator. Date night — with yourself or a partner — just got a lot more interesting!