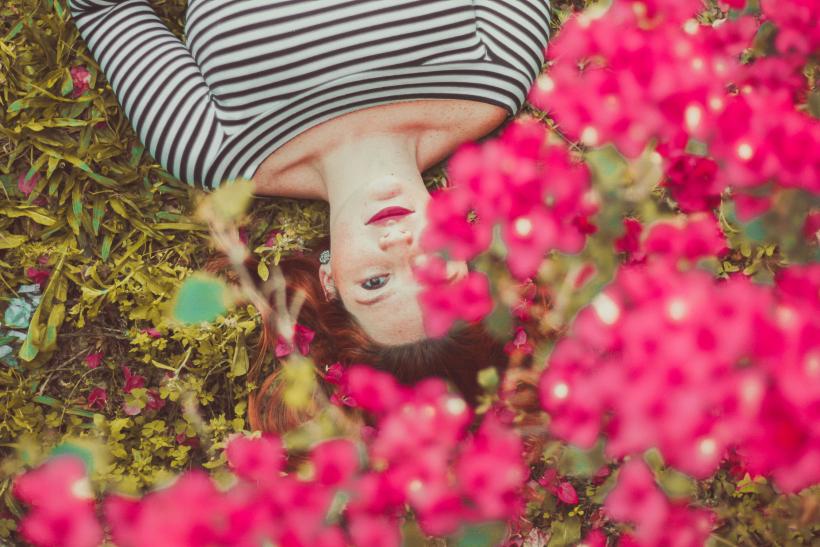 Photo by Allef Vinicius on Unsplash
I have no problem letting go of things that no longer serve me — if those things are clothes. If a shirt fits me like it should fit my American Girl Doll, I give it away. If my favorite pair of pants has more than three noticeable stains on them, I give it away. Spring cleaning the things in my life has become something I look forward to, with garbage bags in hand and sponges lined up around the sink. 
But one thing I've never been very good at is emotional Spring cleaning. 
By the end of the winter season, my life is usually a complete and utter mess. Spring cleaning my mental clutter has become a longstanding ritual in my life. Here is how I'm making that happen in 2018. 
1. Relationships. 
One of the biggest things I like to look at is the state of my relationships, both the one I have with my partner and the ones I have with my family and friends. I take inventory of how these relationships are going, where I've lagged, and what I can do better to be a strong force for the people in my life who mean the most. This means I usually have to pick up the phone and apologize to a handful of people I may have hurt, ignored, or given the silent treatment to when the year kicked off.  
Instead of bringing old grudges into a new season, I make a list of people I'm not on the best terms. Next to their name, I write one action I'm going to do to show that they mean a lot to me. Sometimes that's sending them an "I'm thinking of you gift" from Amazon, asking them to meet for coffee, or just sending them a text message that says, "I miss you." 
2. Work. 
Real-life, tangible to-do lists are a girl's best friend. I find that I spend the first few months of the year plotting my major career moves, planning to start giant, new projects only to watch not much of that happen. Usually, my plans fall flat because I get busy and forget about them — but mostly I get overwhelmed and don't do anything to achieve my goals.
Before Spring arrives, I buy myself a notebook, take a promotional pen from the bank, and start to jot down a to-do list that doesn't just name my major goals, but the baby steps I need to take for each to make progress on them by the time Spring is over. Getting these tasks out of my head and onto paper lets me channel my focus and have a better game plan of what to tackle next.
3. Fears. 
The only New Year's resolution I stick to is that I must tackle one fear every single year. I've gotten over my fear of not being funny by taking a stand up comedy class, my fear of fiction writing by enrolling in a ten-week writing class, and my fear of carrying on conversations when I'm sunk with nerves by taking Improv classes.
I notice that when I give into my fears, I hardly want to move from the couch. So I like to make a list of the things I'm scared of, draw a giant red circle around one them, and make confronting that fear my project for the Spring season. 
4. Unresolved Matters. 
Just like with real Spring cleaning, we must give ourselves a deadline to get it all done or else we'll have piles of stuff all around our houses for the rest of 2018. The same goes for mental cleaning. I give myself a deadline to take care of any and all unresolved matters, whether that's figuring out my summer vacation plans, ending an argument with a friend, or deciding what the next move in my career is going to be. 
Give yourself a week or a month deadline and get to work to make things whole again. You'll suddenly free up a lot of your brain power so you can spend it on more important things, like that Sudoku puzzle you still have solved or on redesigning your five-year plan. 
---
Related: