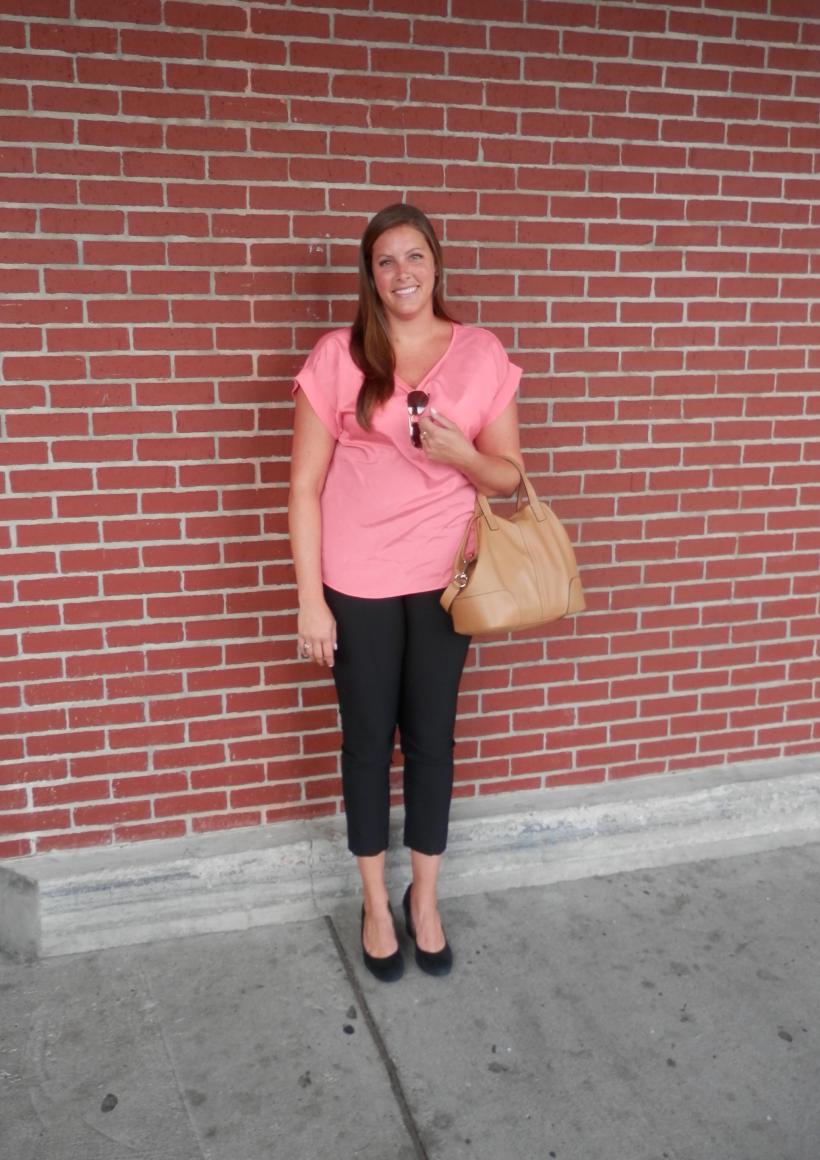 Spotted at: Kroger Pharmacy in Smryna, TN
Occupation: Pharmacy Auditor
What are you doing at Kroger Pharmacy today?
I actually work for the pharmacy, so I'm here doing an audit.
What does that involve—doing an audit?
Oh gosh, well, we make sure all the legality stuff is covered for the general office so if we get audited, we're good to go. So basically, I'm just making sure we're legal!
Can you tell me about your outfit? Where did you get it?
Sure! The shirt is from Kohl's, and I actually got it for like $3—so I'm super stoked about that! I love Kohl's. The pants are . . . also from Kohl's. But my shoes are from Target. My bag is Coach and my sunglasses are Ray Ban.
So where do you do most of your shopping?
Probably Kohl's or Victoria's Secret, to be honest. I do a lot of my shopping at Victoria's Secret. It's great.I go for "sexy sophisticated" but I don't know if that's what I accomplish.
Online or in the store?
Online—it's the way to go!
How would you describe your style?
Oh gosh. I go for "sexy sophisticated" but I don't know if that's what I always accomplish. That's definitely my goal, though!
Do you dress differently for work vs. when you are out and about?
Yeah, when I'm out and about I'm probably wearing shorts and a top. Like this top, for example! Though this is my work attire. When I'm officially out-and-about-ing, though, I'm probably sporting some open-toed shoes.
What else do you have going on today?
This is kinda it for me, today! I had inventory this morning, so I've been up since about 5:30.
Any big plans for the rest of the week?
I wish! I'm a little boring this week—I've got dinner plans on Thursday and that's about it.