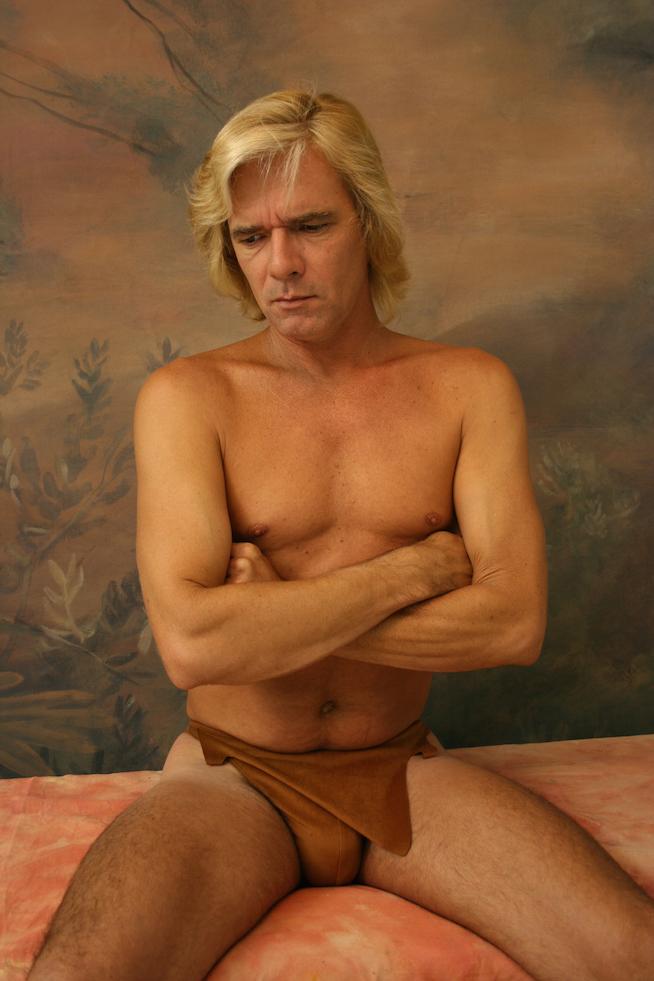 And you think you've had a rough day.
According to a 911 call from a Southern California zookeeper, "a shirtless man plastered in mud had climbed about 20 feet into a tree" in an attempt to enter the monkey exhibit. The man, claiming to be Tarzan, was eventually taken into police custody. Methamphetimes were reported to be on his person. It was also discovered that he was not, in fact, Tarzan, King of the Jungle. The world is full of disappointments.
Although he was not successful in getting into the monkey exhibit, it was later revealed that John Willian Rodenborn, formerly known as Tarzan, had scaled the walls of the entire zoo upon entry.
A for effort, dude.