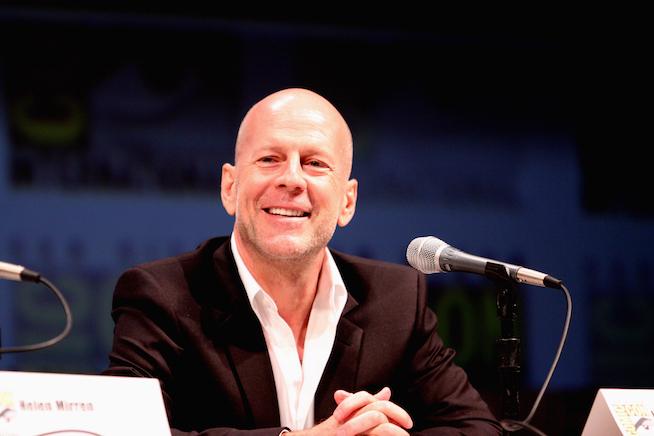 ICYMI, half of my home state of Washington, as well as our neighboring state of Idaho, has been or is currently on fire. Hundreds have been evacuated, homes have been destroyed, three firefighters have died, and Washington has called in reinforcements from Australia and New Zealand to help fight the largest wildfires in state history. 
Whether you blame it on global warming (which may or may not be responsible for the record-breaking heat wave torturing Seattle this summer), drought, or just plain bad luck, it hasn't been a good summer for the Northwest.
Fellow Northwest resident and ridiculously famous actor Bruce Willis took matters into his own hands, however. Beginning last Friday, Willis arranged to have lunches and dinners catered for the 450 firefighters battling the Beaver Creek fire near Sun Valley, Idaho. He is also footing the bill for snacks for the firefighters as they travel to fight other fires in the area. 
Willis's help is particularly welcome only a week after Washington officials put out a call for citizen volunteers to help fight the raging fires. While the star played opposite a firefighter in the 2012 film Fire with Fire, he is probably about as qualified to fight fires as I am. Luckily, he has a few more dollars to donate to the cause.