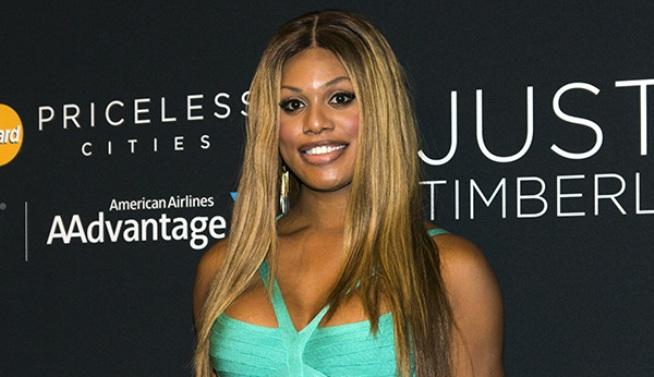 Image: Wikimedia
In honor of San Francisco's 45th annual Gay Pride Celebration and Parade on June 26, Madame Tussauds Wax Museum will debut the wax figure of Orange Is The New Black actress Laverne Cox, the first ever trans person featured in the 200 years of the museum's existence.
"I am so deeply honored to have been asked to be part of the Madame Tussauds legacy," the 31-year-old said in a statement to Entertainment Weekly. "When I think about being who I am, a black trans woman from a working class background raised in Mobile, Alabama, this honor feels even more improbable and extraordinary."
Cox has received much recognition since her breakthrough role as Sophia Burset on Orange Is The New Black. Cox has been honored by the Gay Lesbian Alliance Against Defamation for her advocacy for the transgender community as well as chosen as one of People magazine's Most Beautiful People in 2015. Cox was also the first transgender person to be nominated for an Emmy.
"Madame Tussauds is proud to recognize Laverne Cox's achievements," said Museum spokeswoman Beth Schnitzer in an interview with MSNBC. "[The choice reflects] the San Francisco Pride 2015 theme of equality without exception and [underpins] Madame Tussauds' tradition of celebrating and reflecting contemporary society." Appearing on the cover of Time Magazine, Cox was also the first trans woman to grace a major magazine cover, beating Caitlyn's Jenner's debut on Vanity Fair by a year. "I hope that this will be a source of inspiration for everyone who encounters [my wax figure] to believe that their dreams matter and are possible," Cox continued.
Shine bright, Miss Cox!