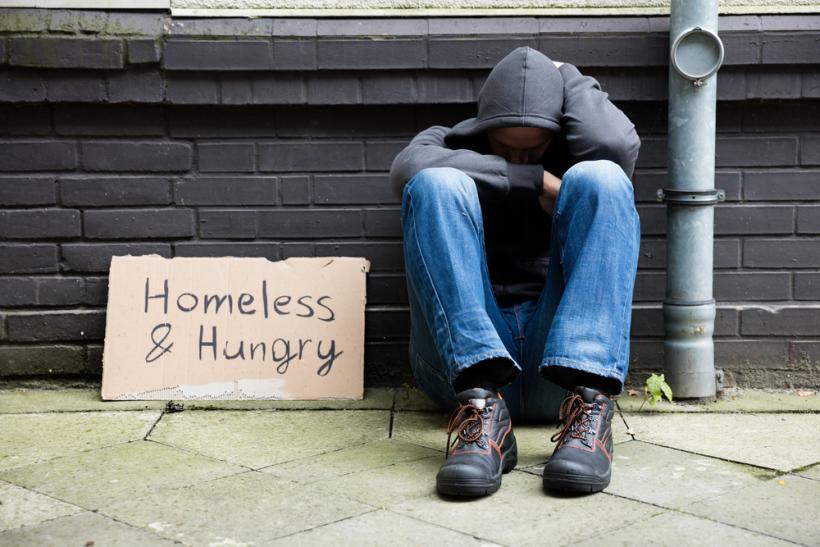 LGBTQ+ identified youth are much more likely than their straight peers to be homeless.
This article first appeared on Role Reboot and has been republished with permission.
---
On a recent Saturday, Cyndi Lauper demonstrated her true colors, by throwing her annual sold-out benefit concert in New York to raise money for LGBTQ+ homeless youth.
While fundraising efforts are critically important, we need policy change in order to fully address this national crisis. Federal, state, and local governments must adopt policies to recognize and support these young people who urgently need our help. America's LGBTQ+ homeless youth are more likely than other teens to be rejected by their families and kicked out of their homes and need special protection because of the discrimination and bias they face both on the streets and in programs designed to help them.
The Department of Justice estimates that each year over 1.7 million teens experience homelessness. Estimates are most likely extremely low given the strategic ability of these youth to stay off the radar and remain hidden from those who may be trying to find them.
According to a study conducted by The Williams Institute at the UCLA School of Law, though LGBTQ+ youth make up about 7% of the general population, they disproportionately comprise 40% of homeless youth.
LGBTQ+ identified youth are much more likely than their straight peers to be homeless and the study also notes that many LGBTQ+ identified homeless youth are kicked out of their homes due to their sexual or gender identity or leave because of physical, sexual, or emotional abuse in their homes. 
Therefore, while LGBTQ+ youth may experience housing instability for all of the same reasons as their straight peers, they often carry the additional burden of rejection by their homophobic families.
Without parent permission, social service programs (housing, behavioral health, etc.) are not open to youth who are under 18, so many of these youth end up on the street, striving to remain incognito, trying to make their way on their own.
The National Runaway Switchboard estimates that after being kicked out of or running away from their homes, young people who identify as LGBTQ+ are seven times more likely to be a victim of crime than their straight peers, resulting in increased traumatization and thus, increased substance use often in an attempt to cope with this trauma. If youth fleeing unsafe families are connected to safe and affirming housing services immediately, they avoid the harsh victimization they are likely to experience on the street, and society avoids the high costs of future trauma-related difficulties. Ultimately, quickly placing youth in safe housing leads to healthier communities.
The U.S. Department of Housing and Urban Development (HUD) sets national housing priorities annually that all communities who receive HUD funding must address. Though "homeless youth" are currently identified as a national priority, LGBTQ+-identified youth have not been explicitly mentioned. Some would argue that LGBTQ+ youth are included in the youth focused priority; however, by not overtly naming this population, communities are not encouraged to examine their social services and housing programs for LGBTQ+ inclusivity.
Housing and social service providers are often plagued by systemic homophobia leading to inadequate housing, foster care, and behavioral health systems for LGBTQ+-identified youth.
Metropolitan areas such as New York and San Francisco have successfully implemented programs to serve this specific population, but smaller cities and rural areas are less likely to have resources to replicate these successful programs. Even where programs exist, they are underfunded and rarely meet all of the need. To address the inequities in housing programs, the federal government, state governments, and local entities must specifically name "LGBTQ populations" as a housing priority. This will lead to an increase in communities across the nation that examine the quality and inclusivity of their services for LGBTQ+-identified people, specifically youth. By creating inclusive and affirming services that meet the needs of our most vulnerable community members, we can move toward our goal of helping young people build happy and productive lives.
---