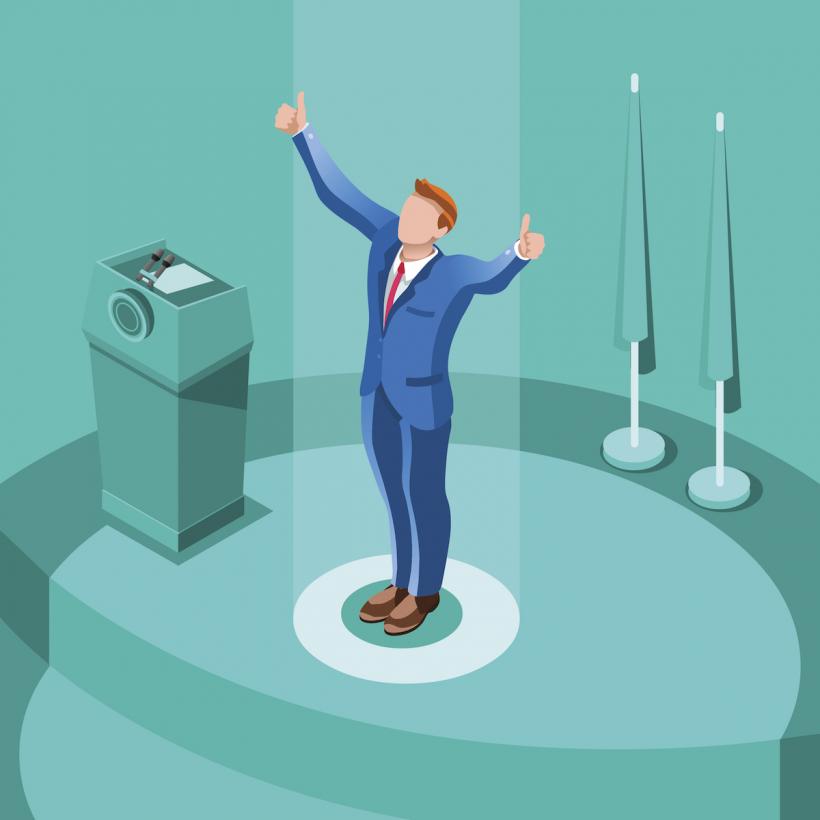 "In the space of less than a week, Trump has proved what we all suspected was true: He's just an overblown internet troll who can't handle it when a woman stands up to him."
If you have ever been a woman — or presumed to be a woman — on the internet, you have probably encountered trolls. Trolls are those charming people who slither around social networking platforms like Twitter and look for people who are saying things they don't like. Once they've homed in on such a person, they jump on them just for the purpose of saying, "You're wrong! Neener neener!"
Delightful, right?
If you have the audacity to reply to a troll, they will begin insulting you. If you are a woman, their insults will take a pathetically predictable path. First, they'll say you're stupid and wrong — even if you are citing facts. Next, they'll say you're a bitch or some variant on "hysterical walking uterus with breasts." They'll follow that up with insulting your appearance — calling you fat is the favorite, but ugly is also popular. Then the big finish is to call you slutty.
Anyone who was awake and on Twitter in the wee hours last week saw the work of a classic troll playing out in real time.
Donald Trump, GOP presidential nominee, let loose a series of Tweets talking about former Miss Universe Alicia Machado. Trump has been talking about Ms. Machado ever since Hillary Clinton brought her name up at the presidential debate. Trump's early remarks about the former pageant winner were about how "impossible" she was. Then he was on TV talking about how much weight she gained during her year as Miss Universe. And at 5 o'clock Friday morning, he told the world to go look for her sex tape.
Machado does not have a sex tape, as it turns out. And even if she did, her body, her choice.
For everyone keeping track at home, Trump followed the Textbook Troll Progression from bitchy to fat to slutty, right on schedule.
If you ever want to have fun with a troll, start predicting their next comment. Say something like, "Oh, I'm stupid? Lemme guess. Next you're going to call me a bitch. Or were you going for fat first?" They will then spend a lot of time and energy saying anything other than what you suggested because everything in their world hinges on you being wrong.
And if you happen to make an irrefutable statement of fact that you can back up with evidence? They lose their shit. They yell. They scream. They use all caps and threaten everyone in range.
And that's what happened on the Trump Troll Train Saturday night after the New York Times released three pages of Trump's tax returns from the 1990s. The returns proved that Trump lost nearly a billion dollars in a single year and may have used the loss to get out of paying federal income taxes for up to 18 years.
Shortly after the Times dropped that bombshell, Trump took to the stage in Pennsylvania. He had planned to talk about some comments Hillary Clinton made about Sanders supporters back in February. Instead, he dove headfirst into a series of ranting tangents. According to the Washington Post he:
•Urged supporters to go to polling places and be on the lookout for malfeasance. "I hear too many bad stories, and we can't lose an election because of you know what I'm talking about," Trump said. "So, go and vote and then go check out areas because a lot of bad things happen, and we don't want to lose for that reason."
•Mocked Clinton for having pneumonia earlier this fall, and imitated Clinton by flailing his arms and staggering around, saying, "Folks, we need stamina. We need energy."
•Said, "Right now, you say to your wife: 'Let's go to a movie after Trump.' But you won't do that because you'll be so high and so excited that no movie is going to satisfy you. Okay? No movie. You know why? Honestly? Because they don't make movies like they used to — is that right?"
He also spent some time blaming the media for his lousy poll numbers and the microphone for his terrible debate showing.
In the space of less than a week, Trump has proved what we all suspected was true: He's just an overblown internet troll who can't handle it when a woman stands up to him.