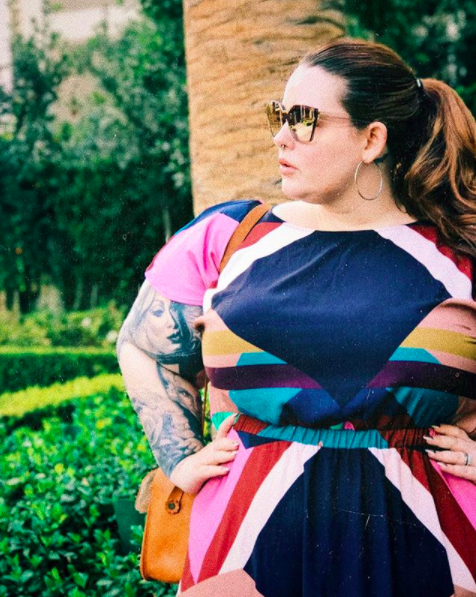 Plus-size model @tessholliday
Imagine always feeling invisible, yet being hyper-visible to the rest of the world because of your body's size. Confusingly contradictory, right? This often stressful situation is what many plus-size people, especially women and femmes, must navigate day in and day out.
Too much, yet also always never enough.
What if you could reclaim that space? For some, fashion is a tool that allows them to do this.
For many, bold prints, vivid colors, and daring silhouettes allow them to take control. For others, they feel confident and secure in sleek minimalist designs, presenting a clean slate for the rest of the world, keeping their secrets close to them. Whatever your style preference is, fashion can play a key role in taking control and showing the world how (or who) you choose to be perceived.
There is no one way to do it. Some adopt a "signature style" and stay on brand with it to simplify their lives and closets. Others enjoy playing with different styles and identities every day or, for those who are less mercurial, switch it up with the changing seasons. There is no wrong way to exist in your body, but some ways can be more fun than others.
You needn't be covered from head to toe in prints to make a statement — but it certainly can be a badass look if you want to give it a try!
Speak volumes without even opening your mouth. Check out these 11 plus-size Instagrammers as they make a statement through print.
1. Dalisha Phillips (@thefvckouttahere)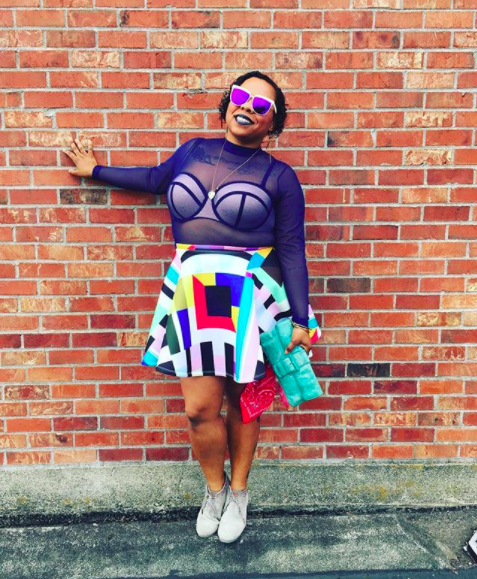 Bold print? Check. Sheer top? Check. Amazing undergarments? Check. Vivid colors? YUP! Dalisha wears a killer graphic look from Rue107. There is nothing to not love about this fearless look perfectly accessorized by those sunglasses.
2. Anna Chapman and Coco Madrid (@iamannachapman)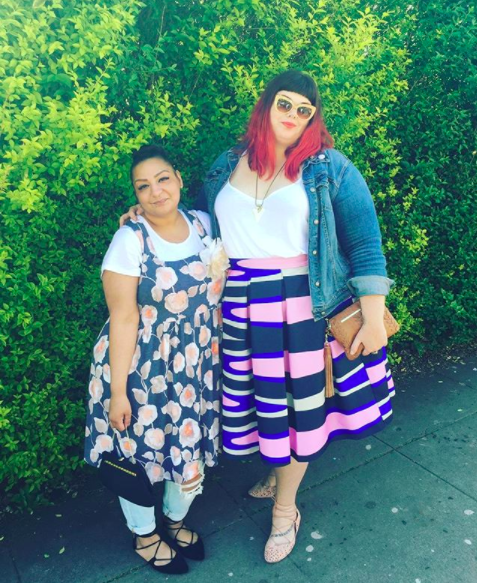 PNW yogi Anna Chapman and plus-size model Coco Madrid snuggle up in a derby-themed print mashup this past spring. Check out both of their IGs for amazing style and personality.
3. Feriel (@matoushisleblog)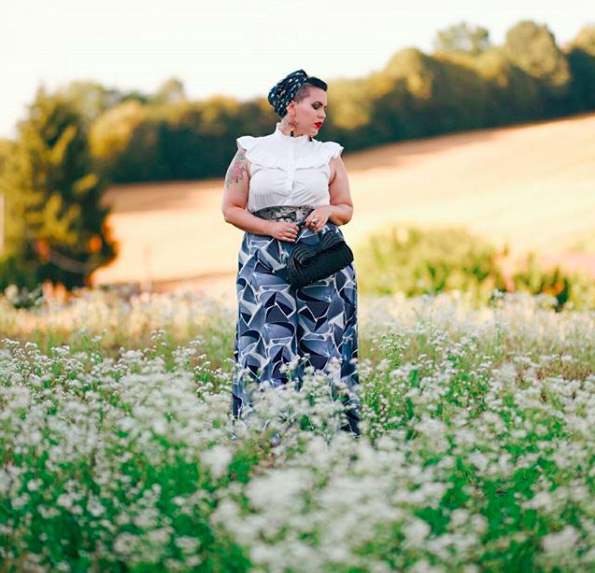 French blogger Feriel is no stranger to gorgeous prints. Seeking peace, this city girl has found beautiful solace in the French countryside. Her IG is full of gorgeous blooms!
4. Fat Femme (@fatfemme)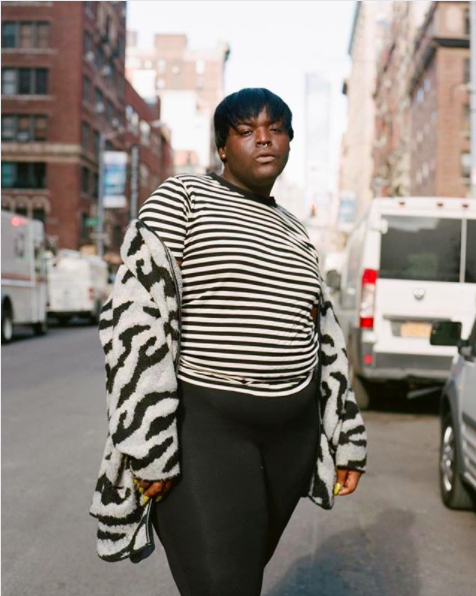 This gorgeous fat femme shows how to powerclash black and white prints together for a chic look with impact. 
5. Jessamyn Stanley (@mynameisjessamyn)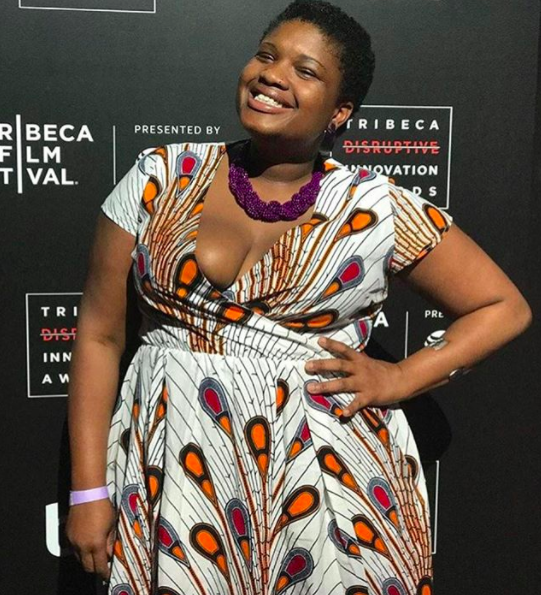 Plus-size yogi Jessamyn Stanley shines bright in this beautiful peacock print at the Tribeca Film Festival. Check out her incredible work and her book here.
6. Mary Burgers (@maryburgers)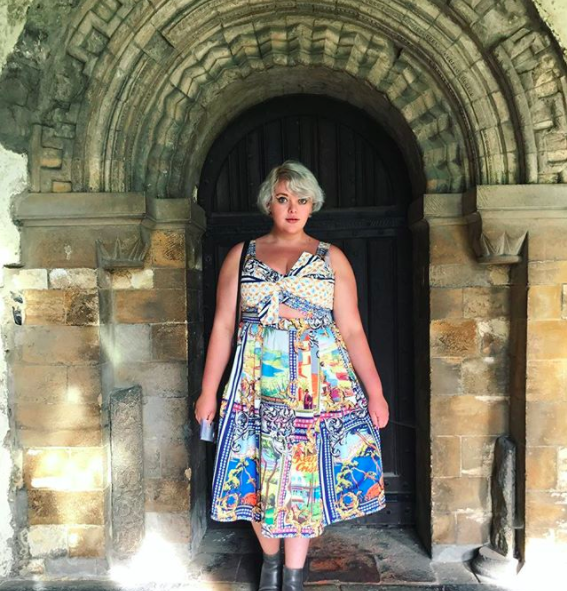 This Philadelphian in London shows off a playful retro cut with a great print during her travels. Want to try to print but afraid? Keep it close to home with a retro silhouette. The result is daring but familiar.
7. Izzy and Mallis (@poshplump)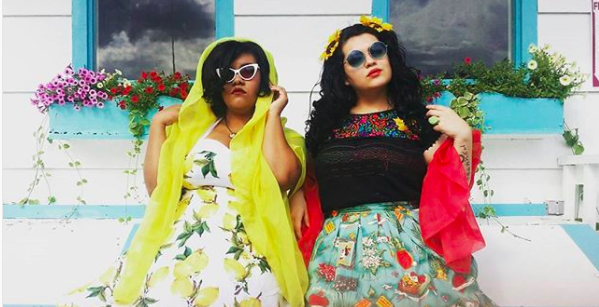 Instagrammers Izzy and Mallis serve serious style with these prints fit for a foodie. With perfectly curated details, each glance at this photo brings out something new and wonderful.
8. Katana Fatale for Copper Union (@katanafatale)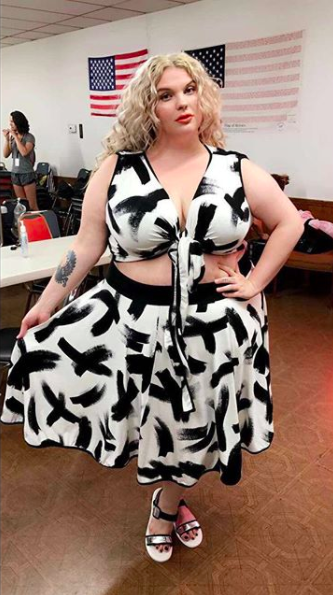 Plus-size model Katana Fatale shows off a Copper Union two piece backstage at the Alley 33 Fashion Show. If you want to try prints but feel intimidated by color or simply want to keep it classic cool, black and white is a great way to go.
9. Endia (@endialovesclothes)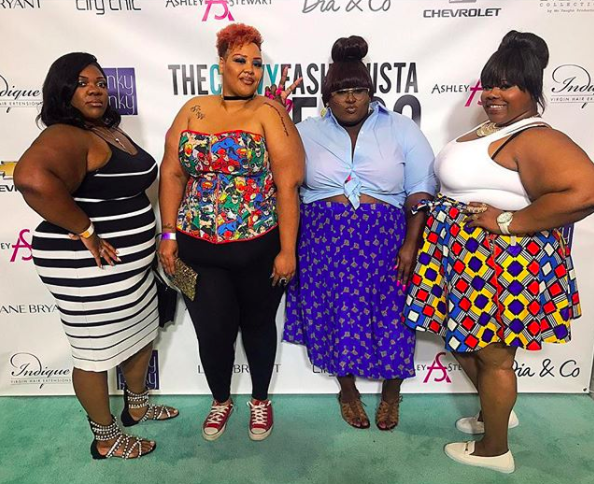 Endia and a crew of gorgeous plus-size babes comprised of Tree, Alesha Whitney, and an unnamed friend rocked The Curvy Fashionista's Style Expo in Atlanta bedecked in bold prints. These babes prove that no matter your shape, you can wear prints and look incredible.
10. Shaina Harrison (@outofthecorner)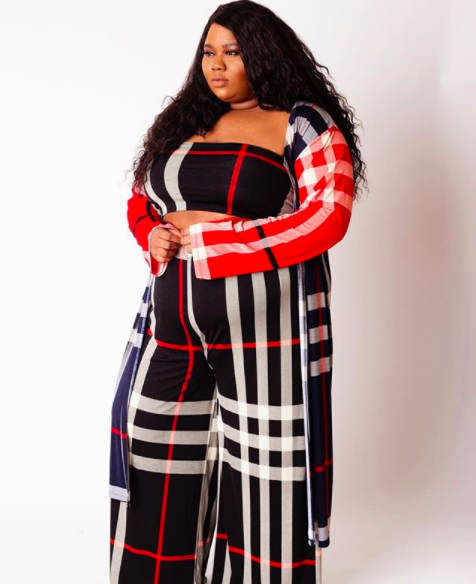 Shaina takes prints to new heights in this amazing plaid three-piece from Zelie For She. Not for the faint of heart!
11. Bea for Chubby Cartwheels (@smotherteresa)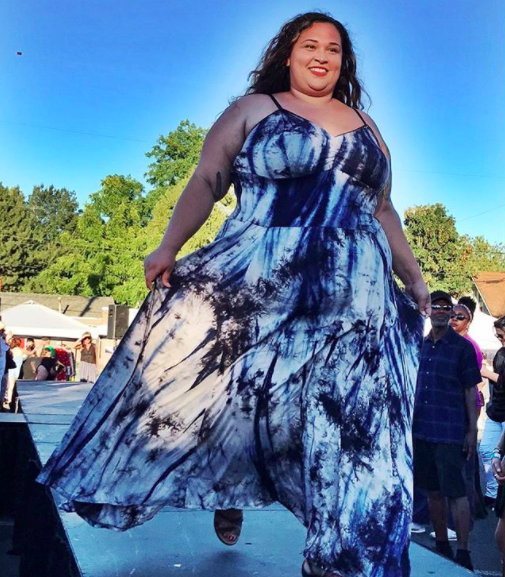 New model Bea simply beams as she walks the runway in a Chubby Cartwheels tie-dye maxi. Try this familiar print in a head-to-toe piece for daring impact. 
---
Related