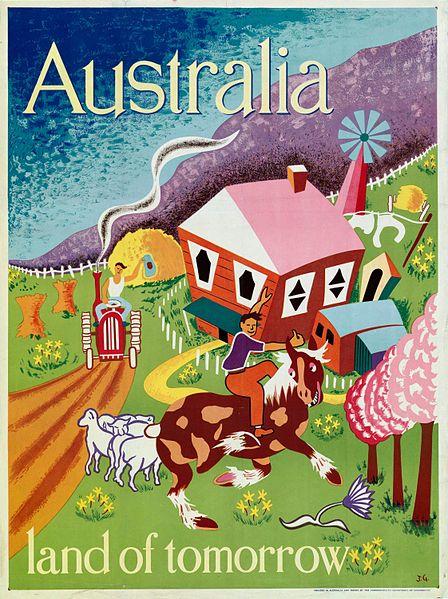 Unless you live in a cave (which is totally fine, just saying is all) you've probably heard about the decades-long debate going on about genetically-modified (GM) foods. Some argue they are epically screwy; others that they are safe and vital for increasing crop yield. Europe typically won't touch the stuff, but other regions—including the U.S.—embrace their use. The lack of scientific consensus leaves consumers to form (rant about) their own opinions.
But an ongoing court case (between childhood friends, no less!) in Australia could give serious steam to one side or the other. The Western Australian Supreme Court is set to decide the extent of farmer's rights to produce GM crops.
Here's the lowdown:
The claimant: Steve Marsh, an organic farmer, is suing his neighboring farmer (and small town bus buddy), Michael Baxter, for loss of income and damages. Marsh claims Baxter failed to contain his GM canola seeds, which contaminated Marsh's crops, making him lose his certified organic status. Ohhhh snap. Marsh is asking the court to issue a permanent injunction on Baxter to prevent him from planting more GM crops. In his corner: the Safe Food Foundation—an Australian  advocacy organization for food quality and safety. According to its director, the case's outcome will have implications for the public's right to GM-free food in the future.
 
The defendant: Michael Baxter claims he observed all regulations regarding buffer zones and neighbor-notification when he planted the GM canola. He argues that organic requirements are too strict in Australia, and that Marsh's demands impose unnecessary conditions. In his corner: the developer of Baxter's GM canola, biotechnology company Monsanto (remember their infamous portrayal in the documentary Food Inc?). Monsanto and other defenders cite concern over choice in agriculture, and the advantages offered by new technologies.
So are Baxter and the GM industry being straight-up reckless and endangering crops around them in the name of – what else – revenue? Or are Marsh and the organic community being unfair purists and putting undo strain on non-organic growers?
The rate of GM canola plantings has been increasing steadily in Australia, which may point to an already evolving preference on the part of farmers and consumers. Whichever way the court decision goes, you can bet that the food industry the world over will take note of the new legal precedent.
Now if they'd only sanction home-grown zonkeys...
(Image: commons.wikimedia.com)