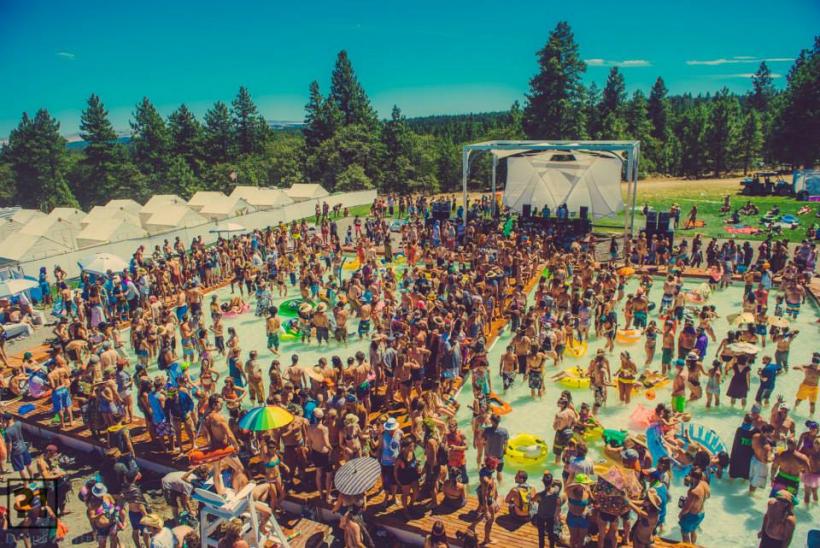 With the slew of media coverage smothering this year's Coachella, we at Ravishly felt a dire urgency to inform our readers of the festivals they should actually be expending energy on. (Hint: Not Coachella.)
American festivals haven't exactly garnered worldwide attention as hubs of cultural exploration (thanks, Vanessa Hudgens). But, the good news is that it's not for a lack of amazing options. We've decided to not only spotlight these oft-overlooked music and arts gatherings, but give our readers the chance to snag tickets to our cream-of-the-crop selections!
We're kicking off with Oregon's What the Festival, going down June 19th-22nd at Wolf Run Ranch—a unique combination of diverse musicians, cutting-edge artists and creative staging makes this one event we can't wait to Ravish. We sat down with the WTF team to find out the essentials on one of our most anticipated summer excursions:
What makes What the Festival this season's can't-miss event? 
WTF is best described as a Boutique festival.  The small intimacy of it makes it very accessible, not just in physical layout, but with people too.  It takes on the feel of a large family reunion, versus a typical a concert vibe.  Our afternoon pool parties are sexy and fun with no one taking themselves too seriously.  
Festival vending has become an entire subculture in America; how does WTF select its vendors and what does the team look for when selecting merchants?
Along with our food vendors, quite a bit of effort goes into curating the right mix of craft vendors.  It's not just about having festival trendy options, but things people connect with and wear everyday.  All our vendors are 'invited' to come vend at WTF because they have proven themselves to provide something unique and of quality. You won't find styles and options like these on any store shelf.  The crafts range from custom jewelry and unique hats to sexy apparel.  
We at Ravishly love to come prepared. What are the top five can't-forget items we should pack for this year's WTF? 
Festivals are about being outdoors.  Even if you arrive in an RV, you're going to be spending lots of time, from day til late at night outside.  We try and stock our general store with all the typical items people forget, but I'd say the top list would be: sunblock, chapstick, layering options (i.e. sweat shirt), bathing suit and sunglasses.
What would you say is the most common mistake attendees make at festivals?  
Bringing too much food.  They arrive with coolers in hand, packed with food for the weekend and then discover our food vendors.  Not only is the food convenient, it's hot, fresh, organic and diverse, it's world class.  We spend lots of effort curating our food vendors.  Bring a bit more cash and pack a lot less sandwiches, you won't regret it.
What is your most valuable piece of advice when it comes to having the ultimate WTF experience?
Don't just come for the music. We realize that music is a major draw at any festival or concert, but WTF is as much about the art & experiences as it is the music. Whether it's enjoying a hooka with new friends in our Alice & Wonderland style setting or rock n roll yoga in the middle of a forest of 40-foot trees, the experiences are what people remember year after year, way more than any particular DJ set.  If you only come for the music, you are going to miss half the fun!
CLICK THE PHOTO TO ENTER!