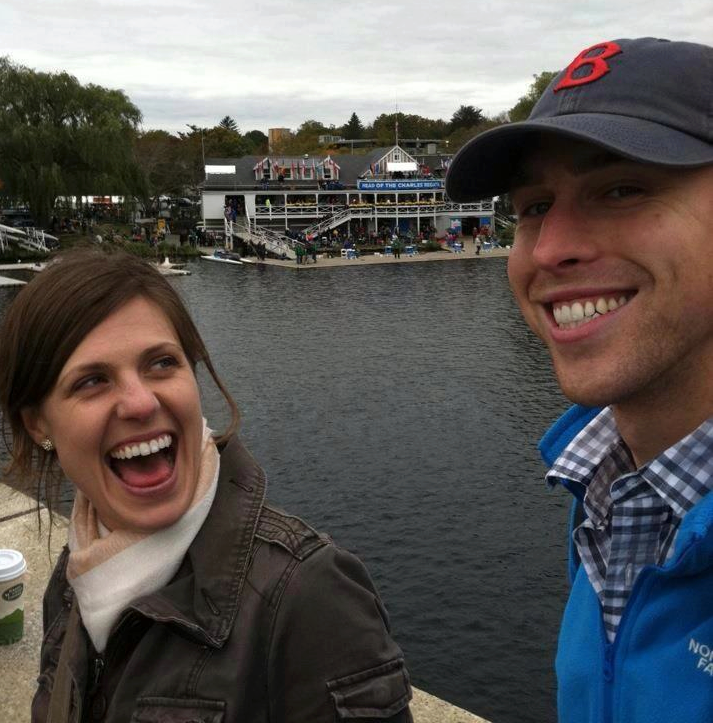 Grab some tissues, ladies, because this is a good one! First, a sad reminder that last year's Boston Marathon bombings killed three people and left 264 others seriously injured. Of those wounded, 16 had to get at least part of a limb amputated.

Two of those amputees were Jessica Kensky and Patrick Downes, who had been married a brief seven months when they chose to watch the marathon near the finish line. When the explosions erupted, Jessica (a nurse) clung to Patrick from behind to brave the violent fire. Immediately, she fashioned her purse straps into a tourniquet for Patrick before the two were rushed to the hospital. The couple's injuries were so bad that they were among the last to leave the hospital. Sadly, both lost their left shins in the blast.

Despite this tragedy, the two were not deterred. Thanks to the generosity of NEADS (a service that provides dogs for the disabled and deaf), they received a free guide dog, "Rescue," to help them out, and went about rebuilding their lives. With the support of friends, family and awesome strangers, they decided to enter the Boston Marathon again, this time as handcycle race contestants. They made excellent time—just over two hours—and, get this, held hands as they crossed the finish line!

This awesome story just goes to show that love conquers all (preach, Beatles!), while proving that—as studies show—people often bond after tragedies. Now that they've faced this devastation together, is there anything our dynamic duo can't do? Taxes, career changes, children, fights, family vacations...all pale by comparison to what they've already endured. BOSTON STRONG.
*Side note: how cool is it that Jessica kept her last name? You go, girl!

Image: awwwww! Courtesy of super-sweet Patrick and Jess Running Again Facebook page