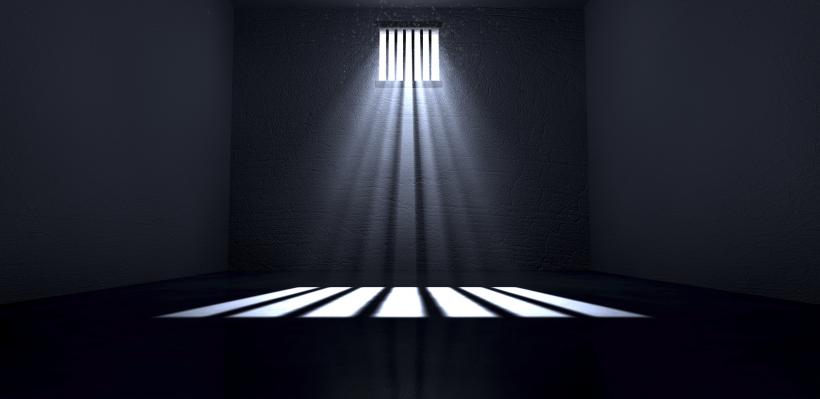 In a tale that reads like the life of a neo-Lisbeth Salander, a trans juvenile—a foster kid who's been sexually and physically abused by "the system" since she was a child—is currently incarcerated in an adult prison without a formal charge and no release date in sight. 
And as of yet, no revenge either.
I feel forgotten and thrown away. As you probably know, these feelings are not new for me. This is the way my life has been going since I was a little kid. — Jane Doe, in a letter to Connecticut Governor Dannel Malloy, from her solitary confinement prison cell
"Jane Doe" has been "involved" with state institutions (like the  Connecticut Department of Children and Families, or DCF) since she was just five. (She was born a boy.) According to her affidavit, she was placed in the care of her extended family because her mother was a crack user and her father was incarcerated. Joe says she was raped by a relative at 8, followed by systematic sexual abuse of group home staffers when the DCF became her legal guardian at age 12. Three years later, Doe was working as a sex worker—she was once locked up for weeks—before she managed to escape.
Calling this girl damaged would be the understatement of the fucking year; she is the manifestation of everything that is wrong with America's juvenile justice system. 
The Sad Saga of "Jane Doe"
The story goes that this past January, Doe was serving out a sentence for assault; she had allegedly severely attacked a staff member, biting and kicking her in the head; sadly and not surprisingly, Doe has a long messy history of begetting violence. In fact, the director of the Connecticut Juvenile Training School (a correctional facility for boys) testified that, since Doe was nine, the police have been summoned 11 times while she was under the care of state facilities.
Then this past April? 
She got into an incident where she was restrained illegally. You're talking about someone who's been physically abused from a very young age and she's hardwired to defend herself, and this person came up from behind and grabbed her in a bear hug — so she defended herself. — Doe's lawyer, Aaron Romano
In the wake of the "bear hug," DCF commissioner Joette Katz filed a motion to have Doe transferred to Manson, an all-male, high-security prison for inmates up to age 21; the DCF insisted Doe was simply "too dangerous" to herself and others to remain in State housing any longer. While Doe's lawyers managed to keep her out of the all-male prison and instead transferred to a women's facility . . . because federal law states that juveniles cannot be detained  in any institution in which they have contact with adult inmates," she was placed in solitary confinement, a punishment typically reserved for the criminally insane, murderers and rapists.
We don't have a good sense of where our system has its strengths and weaknesses. We need to make sure this system is shored up so this never happens again…If you have a 16-year-old, you need to make her feel safe and put her in a place where she can trust people. —Abby Anderson, executive director of the Connecticut Juvenile Justice Alliance, Vice.com
The Sorry State of Mental Health Care
Anderson also told Vice that mental-health care—shocker!—is sorely lacking in this country. "Government data shows that 52% of girls in DCF custody or on parole have trauma disorders, and 89 percent had more than one diagnosed psychological disorder." Anderson says the state also doesn't have enough mechanisms for "detecting and preventing sexual abuse."
Following her public plea to the Governor, Doe was transferred again—this time to an area with access to both educational and recreational facilities. But she is still without contact with other inmates and still has no release date.
Sadly, Doe represents one of the 3,000 children who have been sentenced to life without parole at adult facilities, according to the Equal Justice Initiative. 
Feel like fighting the good fight before you head into Friday's fray? Sign the Free Jane Doe petition here.
Image: ThinkStock