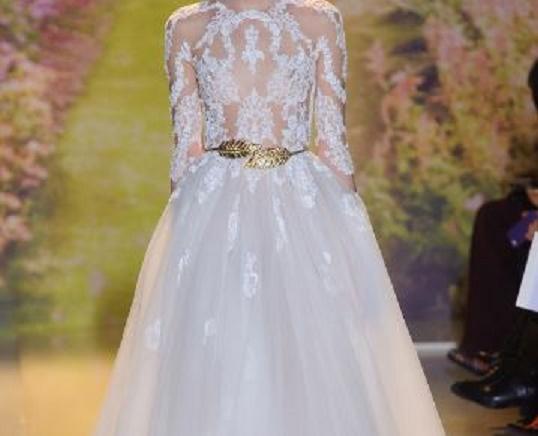 We're not going to lie: we're excited about the Kimye wedding. We're not so excited that we'll stay home all Memorial Day weekend checking UsWeekly.com for updates (or will we?), but we'll definitely be checking out some slideshows come Monday morning.
And what are we most excited about? Kim's dress, obviously. Over the past few years, Kanye has completely made her over from D-list sex-tape star to Vogue cover star. Remember when she used to wear bandage dresses in the daytime? Now, she's like a born-again sophisticate who just occasionally flashes side boob.
She looks great, like really, really great. Like, "we wanna get our hands on that coat and ankle-strap sandal collection" great. Her look no longer includes frameless gradient sunglasses and platform pumps—it's all about Céline, Dior and Givenchy.
Which is why we're so excited about the potential fashion for this wedding—Kanye's calling all the shots instead of Mama Kris. Remember Kim's last wedding, with that sculpted Vera Wang dress and that crown? What the hell was that crown? And everything was all black and white and diamond-encrusted. Not on Kanye's watch, no sir.
This wedding, thanks to Kanye and the tastemakers he surrounds himself with, has the potential to be super nice and tasteful. Yes, that Gastineau person might still be in attendance, but so will Andre Leon Tally, Vogue's editor-at-large. He's covering the wedding on behalf of the magazine.  
One thing is for sure. Kim's dress (or dresses? We imagine she'll do a costume change) will be epic. And while we have a hunch she'll wear Riccardo Tisci (Kanye is super-tight with the Givenchy creative director), we can't help but fantasize about what we would love to see her in. Here goes . . .
Valentino Couture
OK, yeah right. But how awesome would it be if Kim shocked the world by showing up to her wedding in a caftan—they are having a moment right now, and this is arguably the most luxurious one on the market. Momma Kris would roll over and die right there in the front row.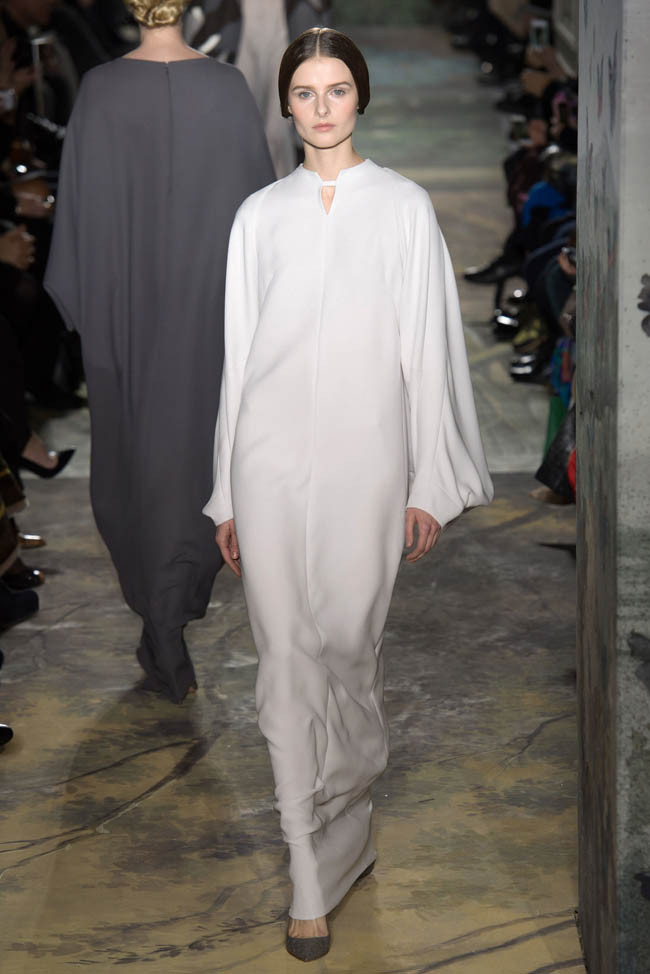 Vera Wang
We're getting close. Kim has been wearing a lot of sportier, pared-down looks lately and has also been rocking a healthy amount of side boob. Perhaps she's looking to channel Carolyn Bessette for a chance at her very own Kimye Camelot.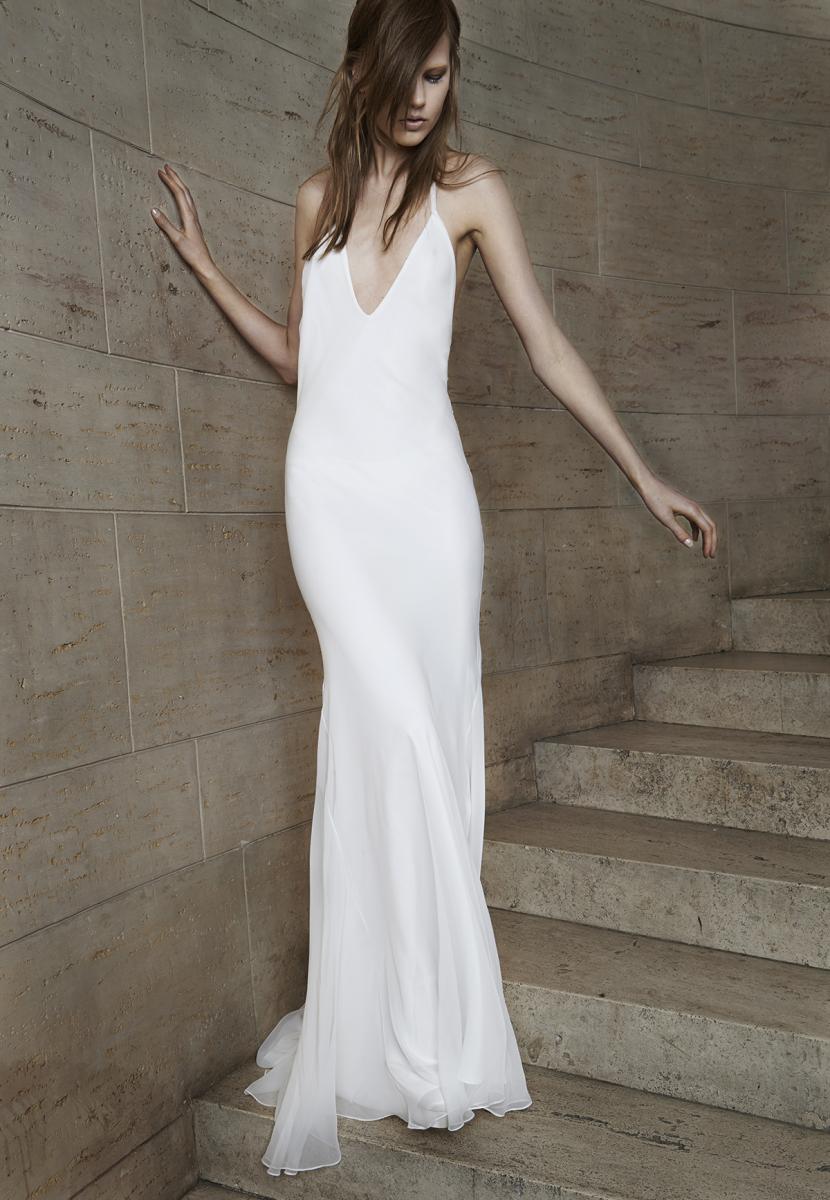 Monique Lhuillier
Old Kim meets new Kim on this simple yet decorative Monique Lhuillier gown. The classic silhouette is totally Kanye-approved, but the crystal embroidery screams "basketball wife."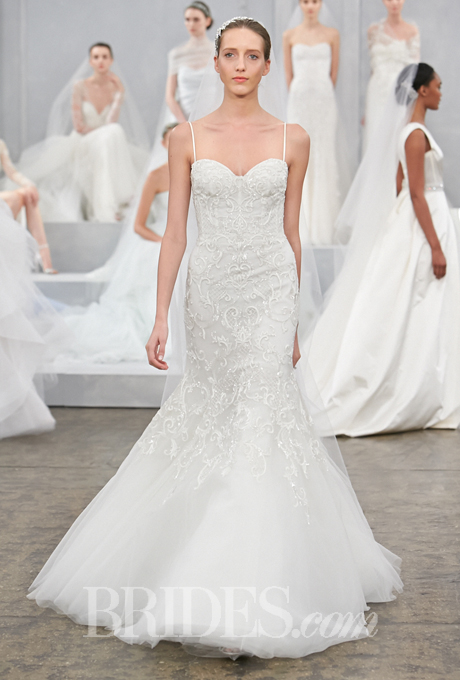 Zuhair Murad Couture
This Zuhair Murad Couture dress is the most quintessentially Kim, especially with the exposed skin and that awkward gold leaf belt, but there is something really ethereal and romantic about it. It's perfect for a wedding in Versailles or Florence or wherever the hell in Europe they are getting married.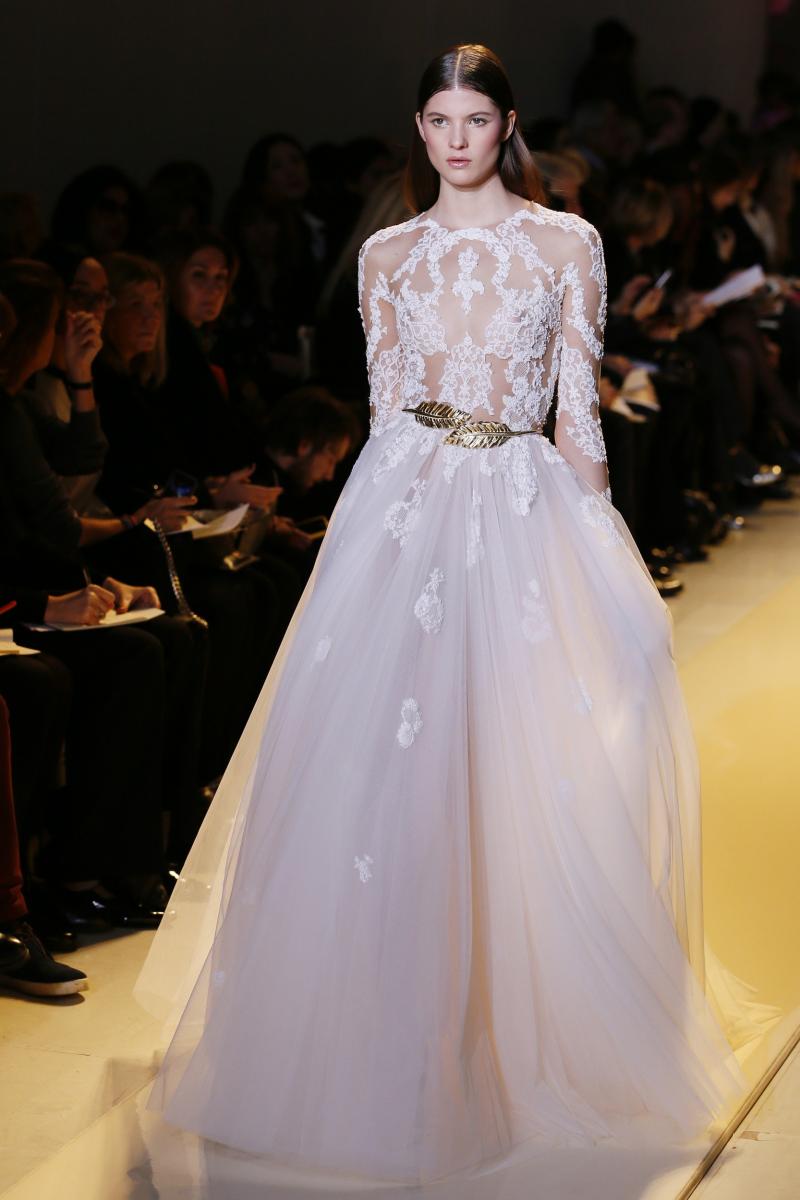 Marchesa
If there's one thing Kim has, it's a body that won't quit, which is exactly why this Marchesa dress would be our top pick for her. It's not too fussy, it's romantic and it would perfectly highlight her rack.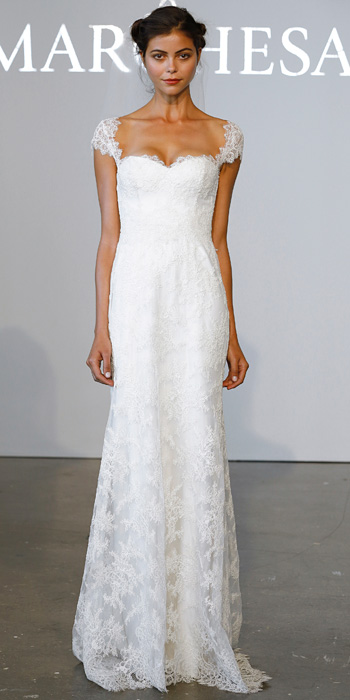 All images courtesy of designers